Vehicle Photography: Kayaks
A few days ago, I did post my travel diary of Koh Samui, Thailand. You can head onto my travel blog by going to this link. I mentioned on my blog how gorgeous and relaxing Chaweng beach is.
While walking by the beach, we saw kayaks and paddle boards for rent. There were a lot of kayaks laying around waiting for someone to rent them out. On that day, there were only a few people at the beach and not so many are interested in water sports activities. We did try paddle boarding but not kayaking. Anyawy, when I saw these colorful kayaks, I can just let it past without taking a photo of it. The stunning backdrop just added more beauty on the picture. Don't you think?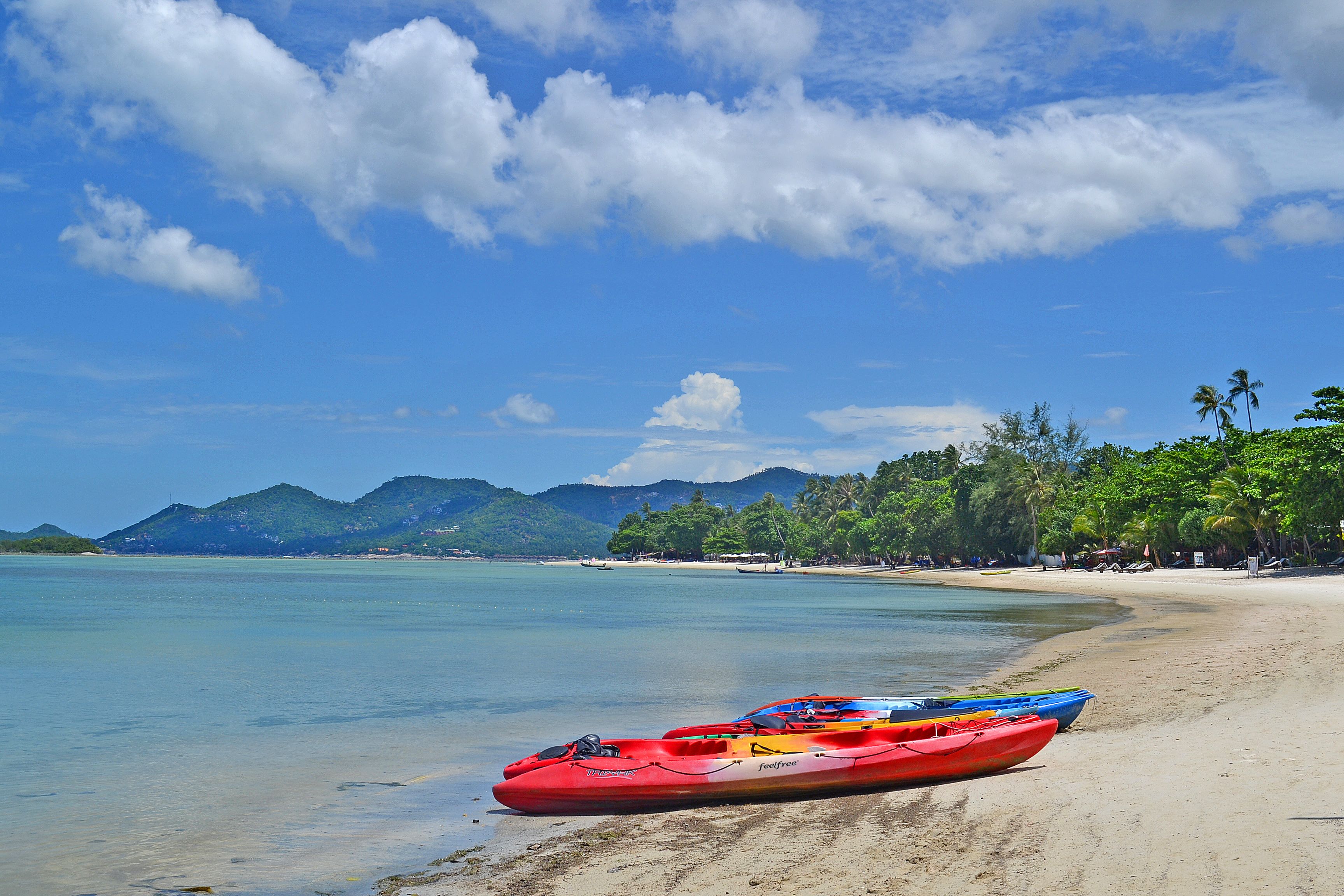 Click on the image to view full screen
---
---
| Category | vehiclephotography |
| --- | --- |
| Settings | ISO 100 - 28.00 mm - F/9.0 - 1/320 s |
| Camera | Nikon D3100 |
| Location | Koh Samui, Thailand |
---
See you on the next one,
@wincee