The Trevi Fountain is the one of the most beautiful water features in Rome.
The fountain has a hight of 26 meters and width of 20 meters making it the largest in the city.
The name Trevi derived from the words "tre Vie (three tracks)" as the fountain is located at the meeting point of three main streets.
Legend has it, that whoever throws a coin into the fountain with his back turned to the source of Trevi, ensures their return to Rome. To do it correctly you have to take the coin with your right hand, turn your back to the source and throw it over your left shoulder. According to tradition if you throw two coins instead of one you will find love and if you throw three you will find yourself getting married.
Bathing in the Trevi fountain is forbidden and you can be fined up to 500 euros. So, just in case, better cool down with a good ice cream!
La Fontana de Trevi es una de las atracciones acuáticas más bellas de Roma.
La fuente tiene una altura de 26 metros y un ancho de 20 metros, es la más grande de la ciudad.
El nombre Trevi deriva de las palabras "tre Vie (tres pistas)" ya que la fuente se encuentra en el punto de encuentro de tres calles principales.
Cuenta la leyenda, que quien arroje una moneda a la fuente de espaldas, asegura su regreso a Roma. Para hacerlo correctamente debes tomar la moneda con la mano derecha, dar la espalda a la fuente y tirarla sobre tu hombro izquierdo.
Según la tradición, si arrojas dos monedas en lugar de una, encontrarás el amor y si arrojas tres, te casaras.
Bañarse en la fuente de Trevi está prohibido y puede recibir multas de hasta 500 euros.
Entonces, por si acaso, ¡mejor refréscate con un buen helado!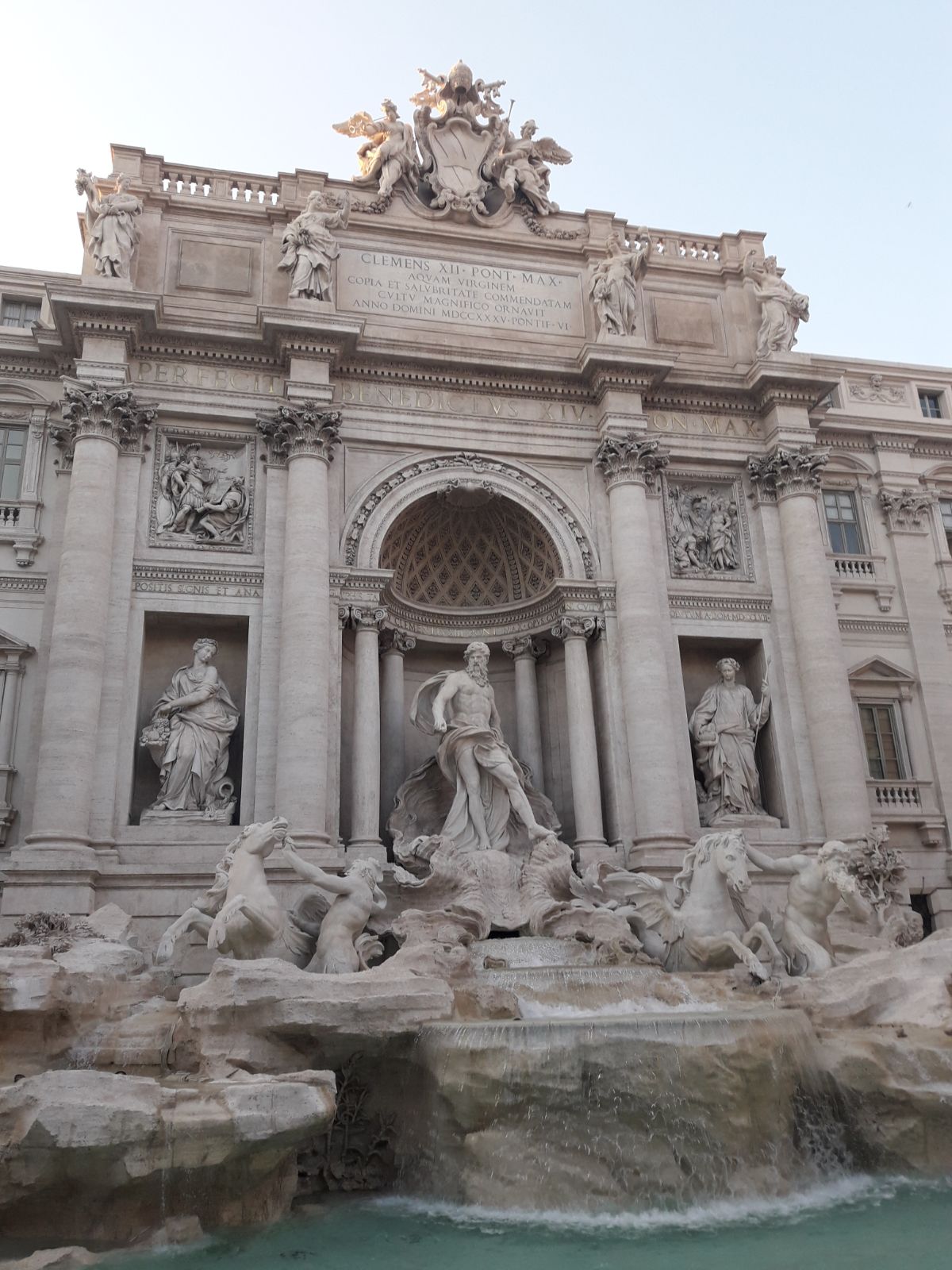 Photo from @stefi11