How do I take pictures on the street with a phone? / ¿Cómo hago fotos en la calle con un teléfono?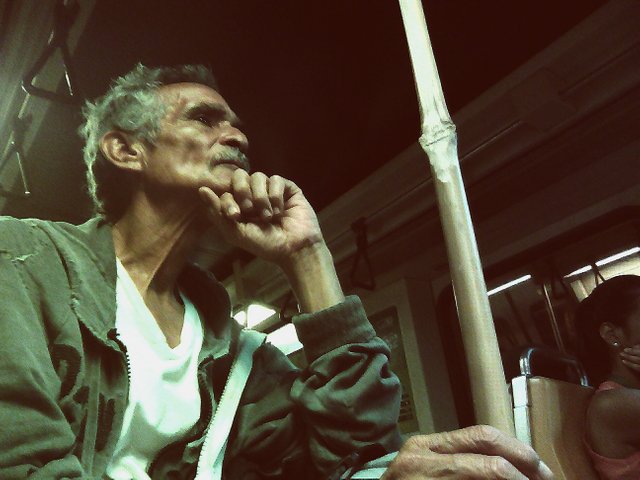 ¡FOTOGRAFÍA CON UN TELÉFONO!
ESPAÑOL
El metro de caracas es mi opción cotidiana para trasladarme de un sitio a otro. La mayoría de las veces presencio situaciones o acciones a las cuales no logro realizarles un retrato con mi cámara, todo sucede en cuestiones de segundos. A veces siento que simplemente estaba destinado a observarlas, pero otras veces he tratado de registrarlas de alguna manera; escribiéndolas, dibujándolas o fotografíandolas. Dadas las circunstancias de seguridad en mi país, me veo en la obligación de no sacar la cámara y ser cauteloso al hacerlo... pero resulta que no siempre quiero dejar mi cámara guardada y no siempre quiero dejar pasar esas situaciones que observo en la calle. Así que decidí empezar a hacer fotos con el teléfono, sin importar la calidad de imagen final, sin importar la imposibilidad de manejar manualmente los valores de la cámara. Lo importante para mí es rescatar esos momentos que observo en segundos.
Les quisiera compartir mi proceso al realizar estas fotos con el teléfono y mostrarles varias fotos hechas este mes.
Primero, antes de realizar las fotos, observo qué tengo a mi alrededor. Como siempre he dicho, me gusta ser sorprendido por el azar; si no hay nada que me interese, pues, guardo el teléfono y dejo que todo fluya. También puedes empezar con un tema que elijas y en base a eso buscas a tu alrededor la foto apropiada.
Segundo, al tener el objetivo frente a mí, pongo el teléfono en silencio, desactivo el flash y busco el ángulo correcto con mi cuerpo, es decir, me paro en frente o a un lado o detrás, donde mejor me parezca (sé que quizá esto parecerá un poco loco, tal vez hasta piensen que tengo problemas mentales haha.. sí.. pero recuerden que soy fotógrafo y me gusta retratar emociones, sentimientos, todo lo que me transmita algo... no me juzguen haha).
Tercero, ya estando frente a mi objetivo, pretendo estar revisando mi teléfono como si me llegara un mensaje de texto o cualquier otra cosa que normalmente hago con el teléfono. Hago varias fotos, algunas las hago sin mirar al objetivo, otras las reviso y vuelvo a hacerlas. Pero lo importante para mí es retratar el sentimiento que me generó al observarlo por primera vez. El ángulo que escoja va a depender de lo que yo perciba de lo que vea.
Cuarto, al terminar de hacer la foto, guardo el teléfono y sigo mi camino como si nada en busca de otro retrato que me sorprenda.
Con estas fotos busqué capturar esos momentos de soledad que tenemos aún estando rodeados de personas. Esos momentos que tenemos para pensar, reflexionar sobre la vida o quizá simplemente para añorar.
---
ENGLISH
PHOTOGRAPHY WITH A PHONE!
The subway of Caracas is my daily option to move from one place to another. Most of the time I witness situations or actions to which I can not make a portrait with my camera, everything happens in a matter of seconds. Sometimes I feel that I was just meant to observe them, but other times I have tried to record them in some way; writing them, drawing them or photographing them. Given the security circumstances in my country, I am obliged not to remove the camera and be cautious in doing so... but it turns out that I do not always want to leave my camera saved and I do not always want to let go of those situations that I observe in the street. So I decided to start taking photos with the phone, regardless of the final image quality, regardless of the impossibility of manually handling the camera's values. The important thing for me is to rescue those moments that I observe in seconds.
I would like to share my process with these photos with the phone and show you several photos taken this month.
First, before taking the photos, I observe what I have around me. As I have always said, I like to be surprised by chance; if there is nothing that interests me, then, I keep the phone and let everything flow. You can also start with a theme that you choose and based on that you look around for the appropriate photo.
Second, having the objective in front of me, I put the phone in silence, turn off the flash and look for the right angle with my body, that is, I stand in front or to the side or back, where it seems best to me (I know maybe this it will seem a bit crazy, maybe even think that I have mental problems haha.. yes.. but remember that I am a photographer and I like to capture emotions, feelings, everything that transmits something... do not judge me haha).
Third, and being in front of my goal, I pretend to be checking my phone as if I get a text message or anything else that I normally do with the phone. I make several photos, some I do without looking at the objective, others I review them and I do them again. But the important thing for me is to capture the feeling that generated me when observing it for the first time. The angle you choose will depend on what I perceive of what I see.
Fourth, when I finish making the photo, I keep the phone and I follow my path as if nothing happened in search of another portrait that surprises me.
With these photos I sought to capture those moments of solitude that we have even being surrounded by people. Those moments that we have to think, reflect on life or maybe just to long for.
Acá varias fotos que hice en el metro de Caracas / Here are several photos I took in the Caracas metro.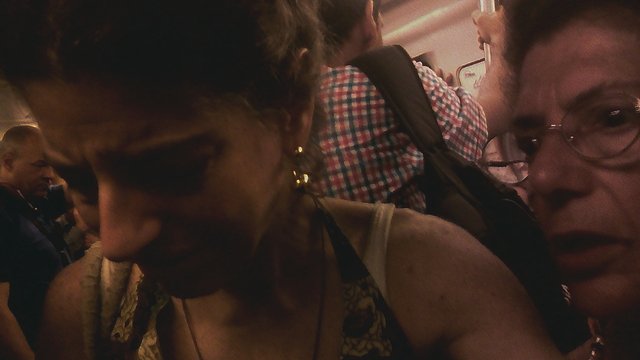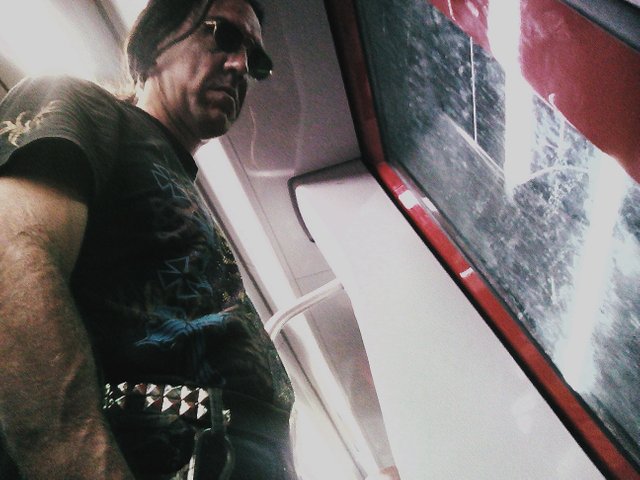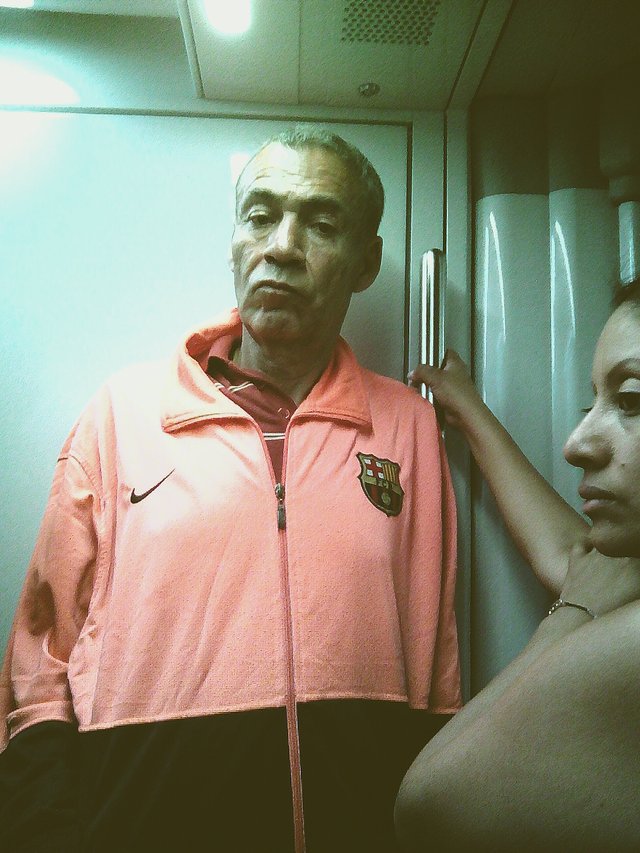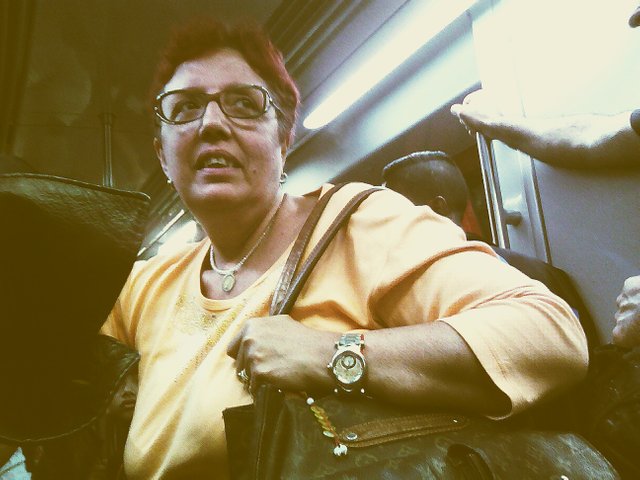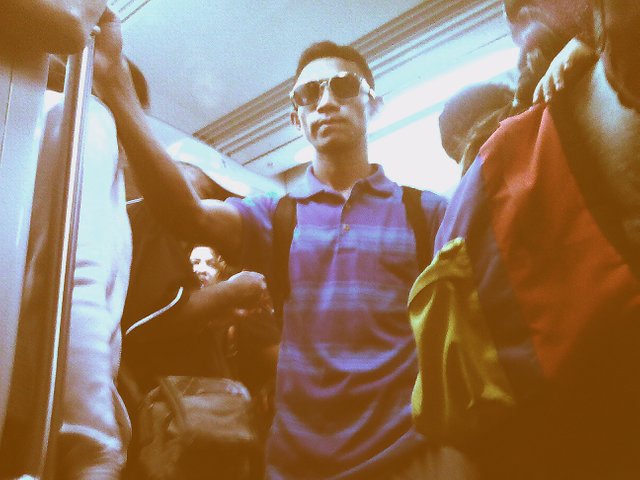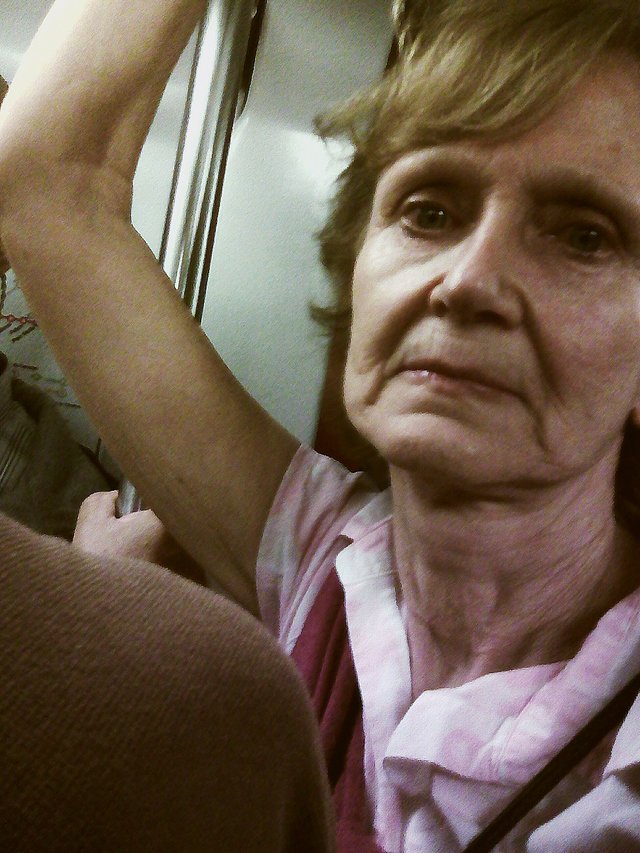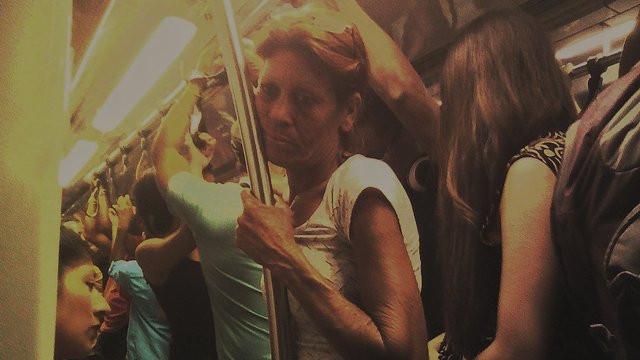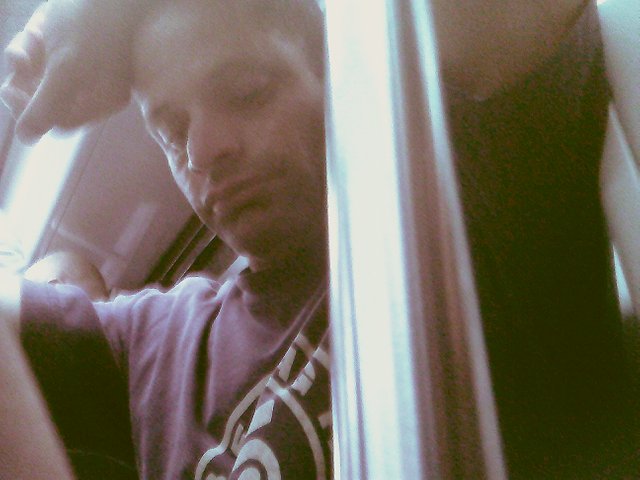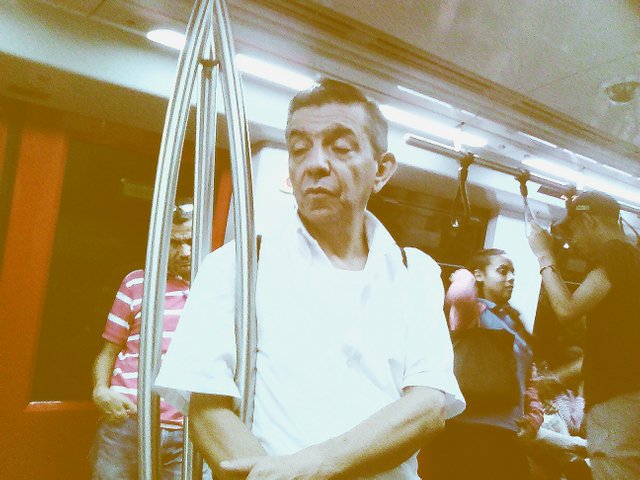 Teléfono usado para las fotos: Vergatario 5.
... el límite te lo colocas tú.
Todas las fotos son de mi autoría.