The cold arrives ... hardens my body ... the veins ... a pain that is not worth telling.
---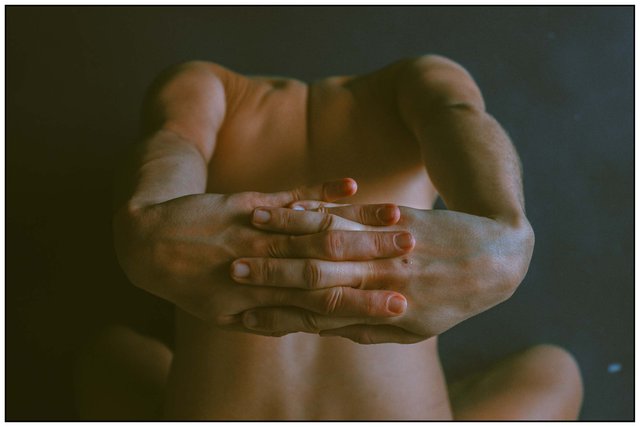 This session that we will see below is the product of a collective creation that arose after completing the photo project "CUERPOS".
I have always had a lot of respect and care when dealing with nude photographs. For me, it is important to justify this nude, otherwise, the image goes from being artistic to something else ... Before making these photographs, the interpreters and I were analyzing in a few moments how to create abstract figures or perhaps simply figures that would generate an ambiguous feeling. Mostly, when giving directions, I usually give guidelines or situations that place the interpreter in a creative state from which they can enrich themselves when expressing. The music resource could help a lot in these cases. I try to maintain absolute attention in order to rescue details that maybe for the sake of seconds I may lose when I take the photograph, that is, the performers are improvising with movements based on the guidelines that I am giving them, that is why we must be 100% attentive to everything the interpreter offers. You should always have clear the main idea, in this way it will be easier to observe those details that will help you to obtain your final photograph.
---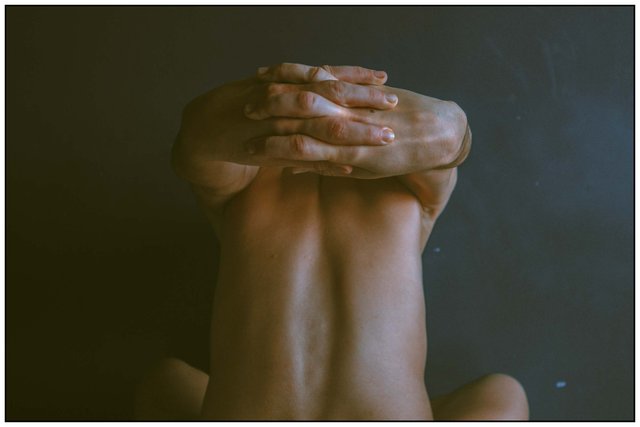 When I was born the first thing to appear was my feet; I depend on them, I trust them and build with them.

---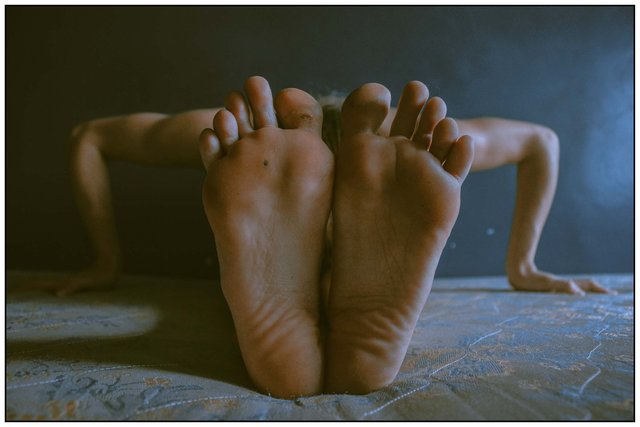 After thinking and thinking about how to approach the subject of the abstract, we decided to generate proposals with reference to an image that we find on the Internet. Something that will always encourage your creativity is to see the work of others, see paintings, films, sculptures, all kinds of art helps to develop it. Then, once we had the idea clear, we began to experiment.

---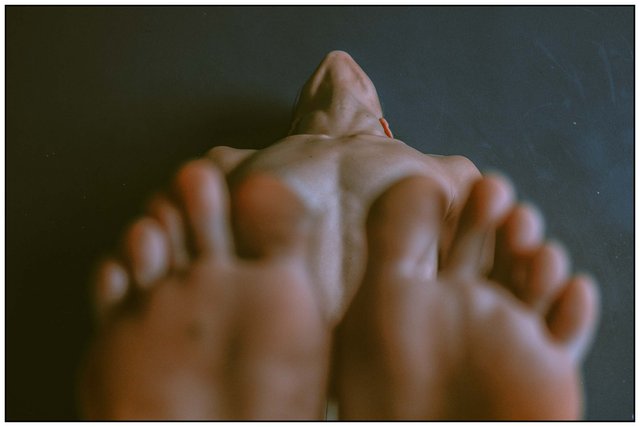 ---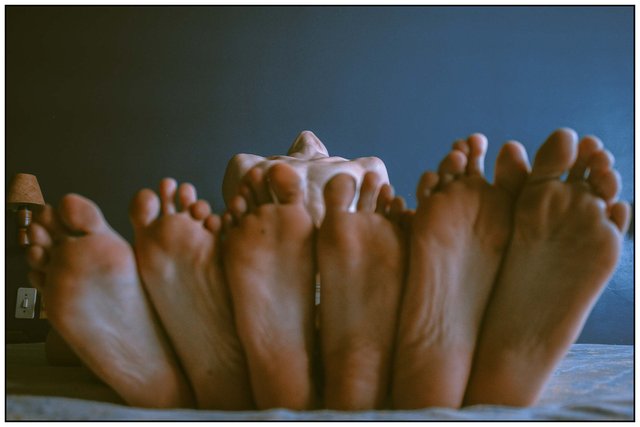 For the effect I wanted with these photographs, it was necessary to use a wide-angle lens, because, I wanted to put the extremities first and enlarge them more than usual. This was going to generate a different perspective and I could use it to create ambiguous figures. In this case I used the 18-55mm on my Canon T2i camera.

---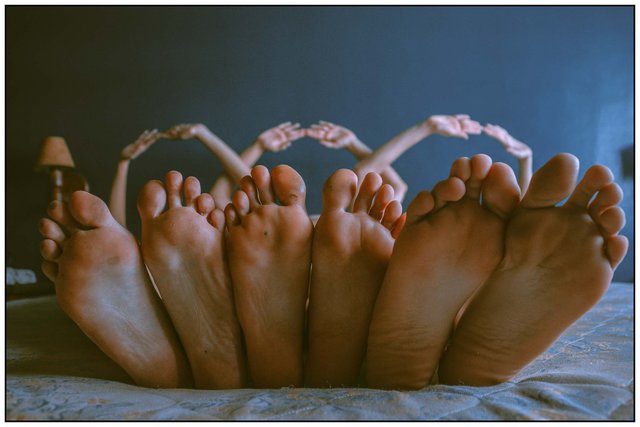 I hope you liked this post, help me with an Upvote, I would be eternally grateful.
Thanks to the people who have received me in Steemit with good words, little by little I am improving in this platform.