"In the Spotlight" - Vlad Moldovean - aka @vmoldo

Welcome to our very first edition of the "In the Spotlight" series.
Today the spotlight falls on Vlad Moldovean.
On Steemit he is known as @vmoldo, and I would like to share his story with you, which is both remarkable and truly inspirational.
---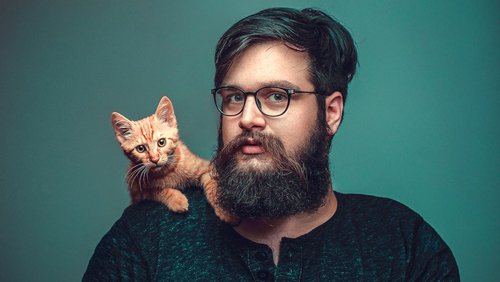 ---
Vlad refers to himself as a visual artist and not a photographer mostly
"because I am not capturing memories but rather creating images."
---

Vlads' Story:

Vlad Moldovean was born and raised in Brasov, Romania. After completing his schooling, as is the case with so many young people Vlad was not entirely sure in which direction to steer his life.
He decided to sign up for college and attended classes, but it did not take long before he was bored and restless. In his spare time he was toying with photography and discovered his passion in life. He quit college and was inspired to follow his calling.
In the early days, Vlad started out by watching videos online about photography and lighting techniques and put together a DIY studio in his bedroom. He called it his "Ghetto Studio", starting off with cheap halogen lights, white cardboard and pringles cans in order to practice the techniques he was learning from the videos.
Initially he practiced his techniques on still life photos and later progressed to photographing people, most of which were his friends.
Over time he invested in speed lights and a few lenses but the background he uses remains unchanged to this day i.e. a white wall or a black cloth, and most of his photography is still created in his bedroom to this day. Over time he discovered that what he enjoys the most is a mixture of fashion photography and digital composition. Today he also specializes in retouching, and still photographing mostly his friends rather than professional models.
He has proven that it's not necessary to buy the most expensive equipment in order to produce really excellent photos nor does it require expensive courses in order to learn about photography. He has proven that all it takes is passion and perseverance.
A few years down the road and Vlads' work has been published in various magazines, was featured on 500px, fstoppers and many other photography blogs. His biggest achievement to this day was being published in "Best Of The Best Photographers 2017"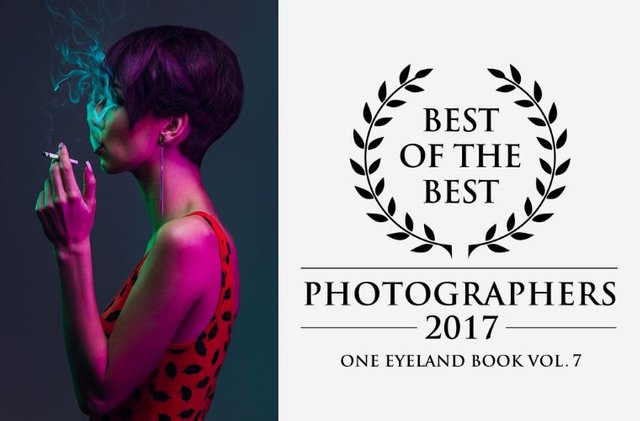 This is indeed a remarkable success story, and all of this was achieved with relatively little capital outlay and driven purely by his passion for photography.
"I will keep working hard learning from the best and striving for more, photography is my passion and I will work on it every day of my life."
Thank you Vlad for allowing us to publish this story, and we wish you well on all your future endeavours!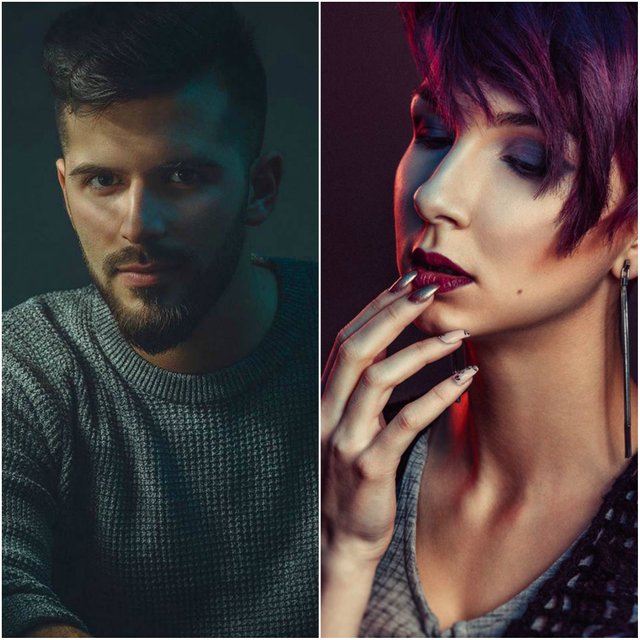 ---
Vlad is currently working on a project within the Steemit community to do some retouching on images that other people send him. If you are keen to learn more about this initiative please contact @vmoldo directly or visit him in his Discord Channel.
---
Here you can view some of his work: http://vmphotoart.tk/
Follow his Facebook page here: https://www.facebook.com/VMphotoart/
---
I would like to invite you to please go and visit Vlad's Steemit profile at @vmoldo

where you can learn more about his techniques and see his latest work.

---

Thank you Vlad, you are a true Inspiration to us all!

---

---

If you enjoy photography please join our Discord Channel here:




---


Animated Banner Created By @zord189