Time - something what we cannot see - all the clocks are just a creation of human need to observe it, to count it, to measure and to have control over it - but We don't have control over time. It is flowing, it is unstoppable. All other theories are just a sci-fi wishes. Not in our lives, maybe we will be able to understand what really time is after our deaths - maybe than we will understand all the mechanics which rule the world...or worlds... I hope it is like that -with this hope - death is not so scary, its like the answer to all the questions which we cannot answer now.
Why about this today? - Because people who have so many hobbies, suffer lack of time every day. People like me, who has thousands of unfinished stuff and projects just because there was not enough time to do so. How to grow time?? How to use it better?? Anybody have idea??
---
The wirl
---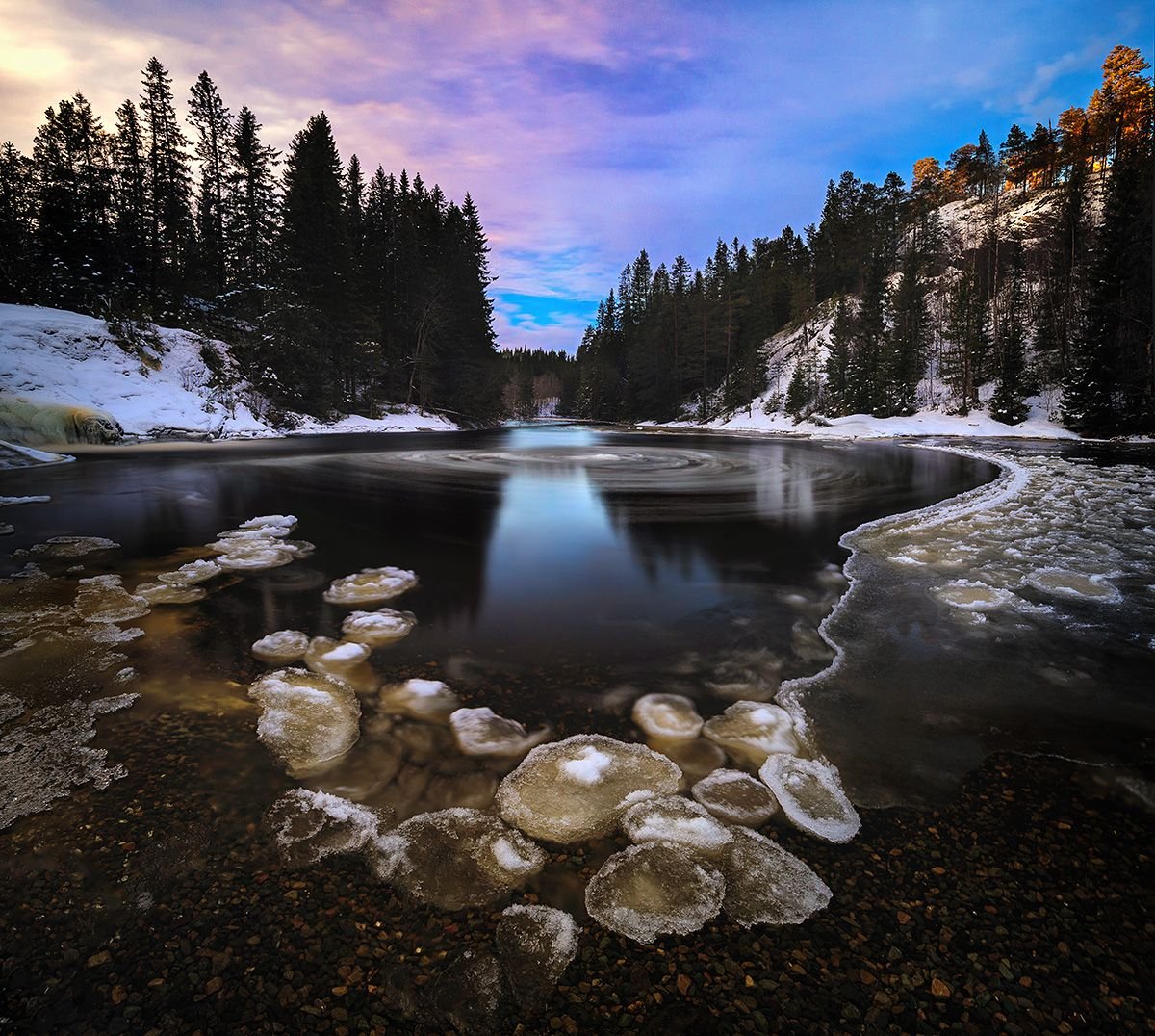 Left click on the image to view in Full Screen mode!
---
| | |
| --- | --- |
| Category | Landscape/Long exposure/Panoramic |
| Settings | 16mm | ISO200 | f9.0 | 80sec |
| Gear | Canon 6D + Canon 16-35mm f4.0 + NiSi ND1000 + NiSi polar |
| Location | Homla river, Hommelvik, Norway |
| Technique | Panoramic shot from 5 vertical shots, hand stitching |
---
If You like my work, check my portfolio site asphotovisions
More information About Me
Any questions or opinions - write a comment. Great thanks for supporting my work!
Thanks for watching and have a great day!