How I was scammed and robbed on steemit two days ago by a predator. In short I was tricked into giving my password to a fake steemit login window. I was suspicious at the onset but let my guard down because I was over anxious to find out who had just plagiarized my post. The baited reply said [ I notice that your post has been copied without your permission.]
After giving my password I felt something was wrong. I immediately called my son Paul @apolymask and told him what happened. He said "oh no you've been scammed"! It didn't take Paul long to know what to do," he said quickly go to your wallet and transfer your sbd to me". The $275 sbd was sitting there so I initiated the transfer as fast as I could but apparently it was too late because I received a broadcast error message and couldn't complete the transaction. They had already changed my password locking me out of my account. I went back to my wallet and noticed the $275 sbd was gone and had been transferred to @clementin . This all happened in about 3 minutes time.
It was very frustrating for me to see my stolen funds sitting protected in a criminals steemit account and being unable to do anything to stop a crime in progress. At the time I wondered where are the steemit police but unfortunately it looks like there aren't any. These crimes can become rampant when the authority is unable to prevent or stop it. Or having the resources to catch and lock these criminals in cages where they belong. The only avoidance of this I see at the moment is self protection through education. Learning what to do and what not to do.
After robbing me the thief used my blog to broadcast and bait others in an ongoing string of attacks. Paul spent the rest of the day counteracting and warning potential new victims every time the scumbags generated a new threat from my stolen account. This happened more than 40 times. Thank goodness steemcleaners were notified right away and immediately took action to shut down my account making it almost nonfunctional. After all this I guess these parasites didn't like being stopped by my son so they tried to trash my reputation by malicious flagging of other peoples blogs posing as @irvinesimages . However as a result a quick response my account has been recovered in less than 24 hours putting an end to the abuse. Here are a couple links that could be helpful.
https://steemit.com/steemit/@arcange/phishing-site-reported-steemiz
https://steemit.com/mapsters/@simplymike/got-hacked-here-s-how-to-get-your-account-and-reputation-score-back
Most of the mess has been cleaned up and we are back to normal, I wanted to let those who are interested know about what happened.
So wanting to change the energy from negative to positive I chose a very special image for today. One that will express peace and unity on the steemit platform, to promote good people working together for the common good of all.
Thanks to everyone who has helped out and I apologize to anyone who may have been harmed by my mistake.
This image is called Peaceful Essence.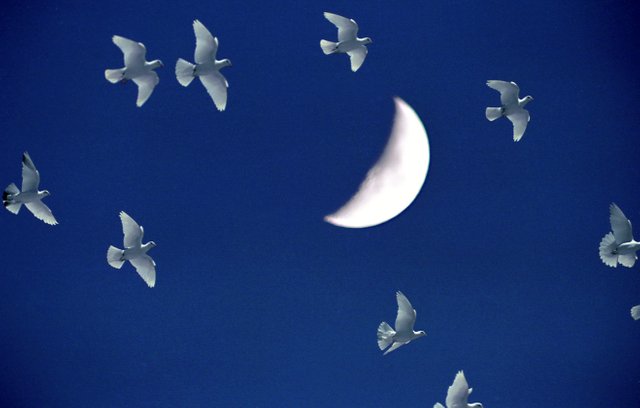 Greetings to all!