The Universe in a Cup of Coffee
This is how a mundane cup of coffee becomes art:
• Order a cup of Turkish coffee and make sure you drink most of it so that there's at least some sediment left on the cup's walls.
• Pull out the camera (smartphone) out of your bag (pocket), and start playing with the subject. Move it around, tilt it, stand up and get low, get up close to it. Examine it from different angles while looking through the viewfinder.
• Ignore the few weird looks from the neighboring tables.
• Ignore your friends who will start making fun of you after a few minutes.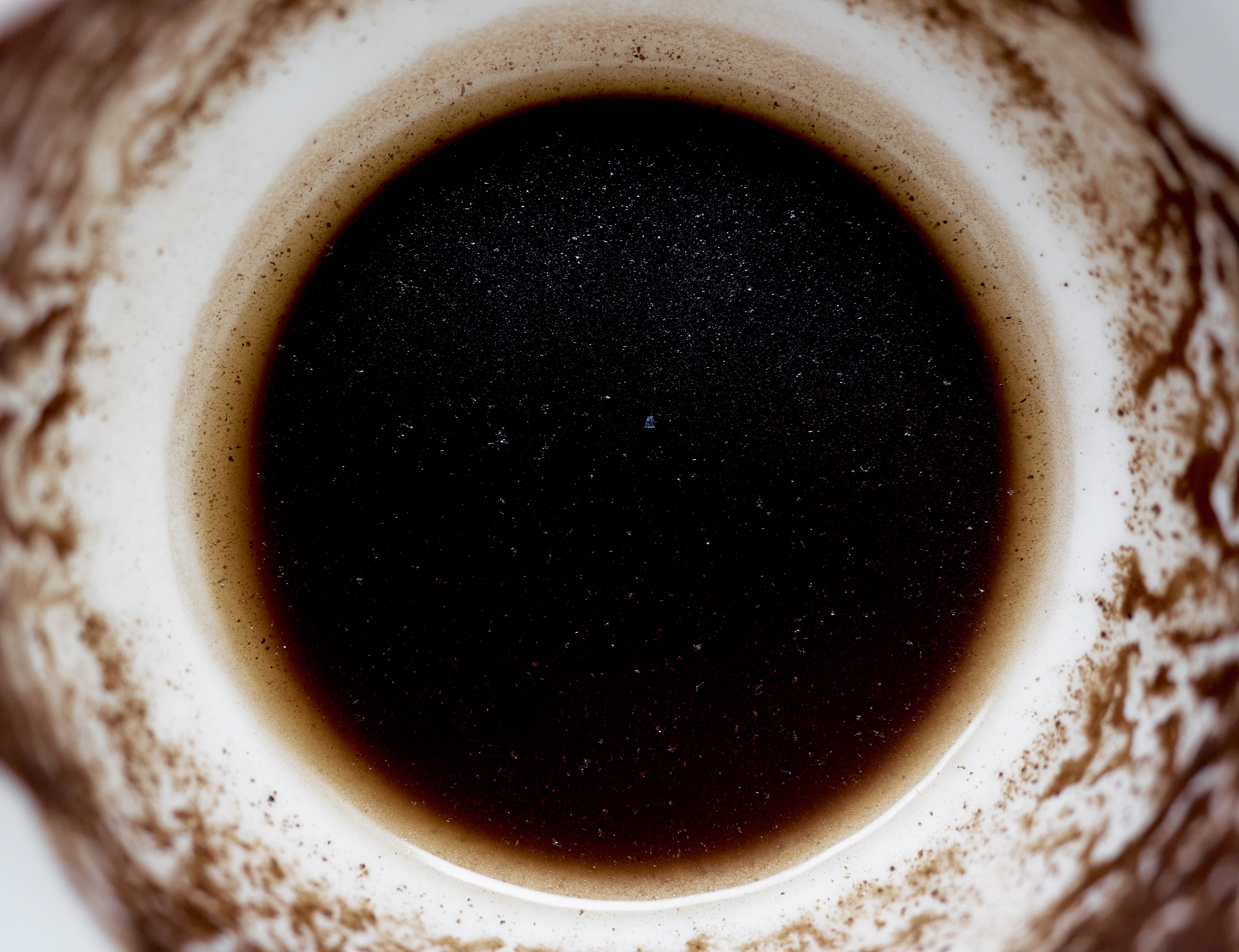 Now seriously: if you put the time and effort, you can create some fascinating photography using seemingly boring objects from your everyday. My coffee shot from yesterday morning is a perfect example of this. At first, I thought that I can capture a reflection of the camera and my hands, but after I moved the cup closer to the source of light, I noticed the dust particles that were floating on top of the coffee leftover. When I looked again through the viewfinder, I realized that they resemble a huge collection of stars! There's little to no editing and 0 Photoshop.
I hope this post served as inspiration for those of you who sometimes don't know what to take pictures of :)
As always, thanks for dropping by!
Dan
---
This picture is exclusive to Steemit. If you'd like to use it as a wallpaper, simply right click and save. If you'd like to use it commercially, please contact me.