Going to Bucharest for the weekend and being overloaded with work after that resulted in my absence from Steemit during the last few days. I was able to read and upvote some articles, but writing comments was impossible. The more time I spend on the platform, the more I realize that this is like having another job. But enough of that - let's go back to Bucharest!
My trip wouldn't have been complete if I hadn't gone underground to see the metro; I was curious about what the subway system would look like in a neighboring ex-communist country. Plus, you are well aware of my obsession with lines and geometry. In a nutshell, the subway stations are old, but the trains are new! The latter looked like spaceships if I am to compare them to the trains that service the metro in Sofia.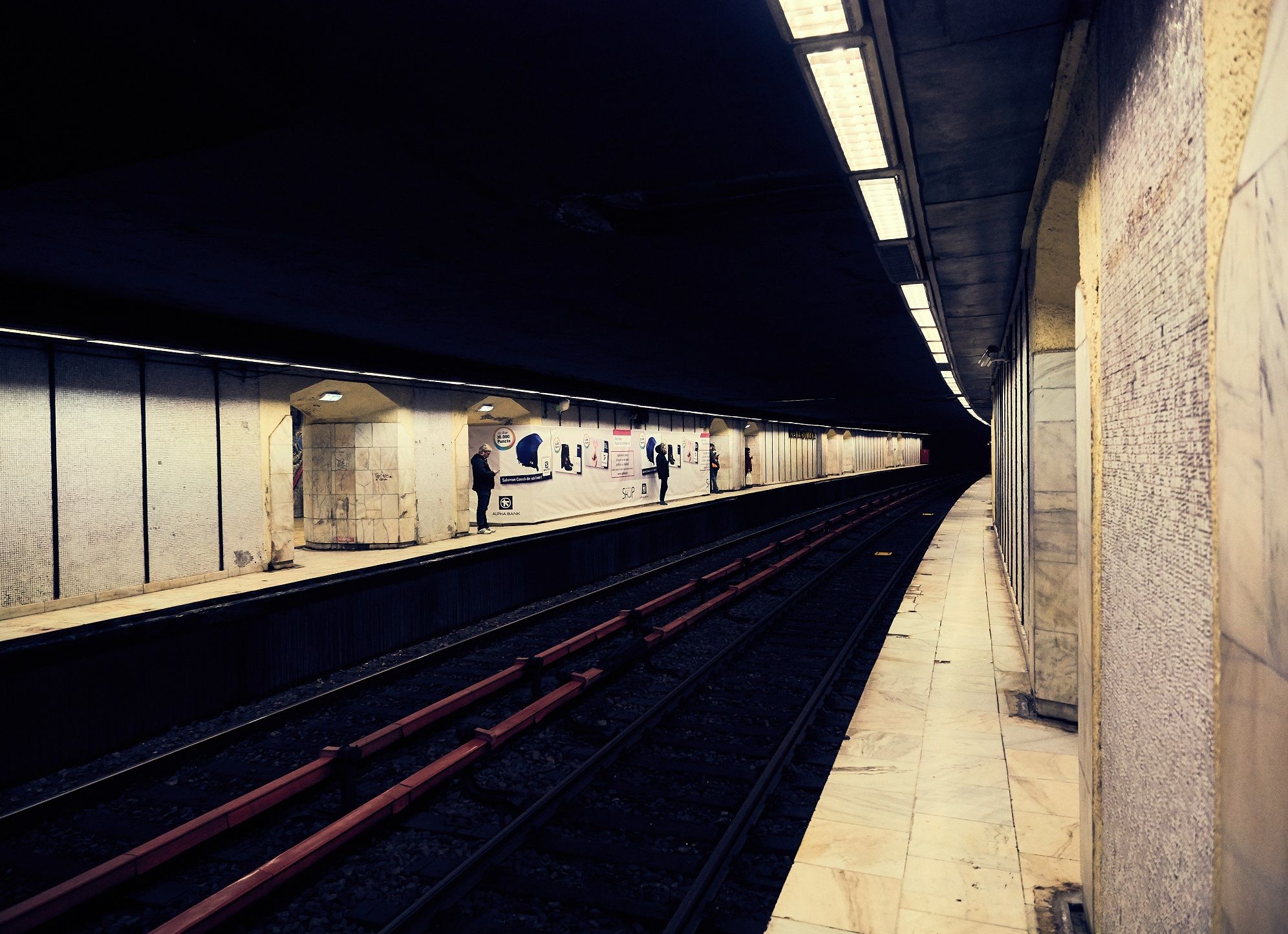 I had the chance to explore Piata Romana, which is one of the strangest subway stations that I have seen. From what I got to know, Piata Romana was not included in the original plans when they were building the metro line - it was added later in the 80's as an intermediate station between as an intermediate station between the University and Piata Victoriei. What's strange about is the width of the platforms - they are so narrow that I had the feeling that one wrong step will send me down on the train tracks. There was something charming and beautiful about the marble flooring, the polished tiles, the lines, and the lighting.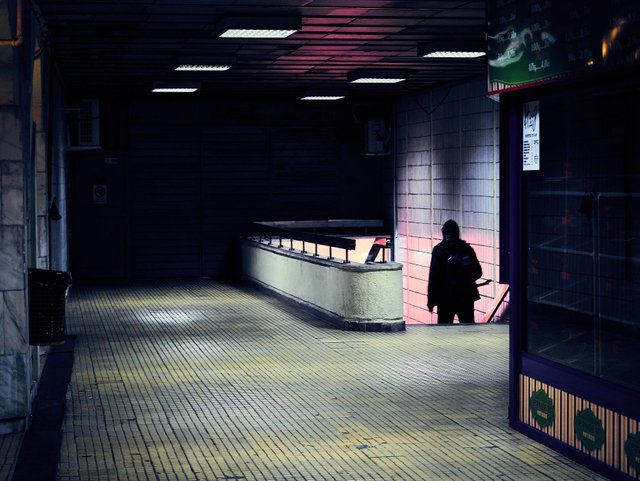 Can you spot the human elements?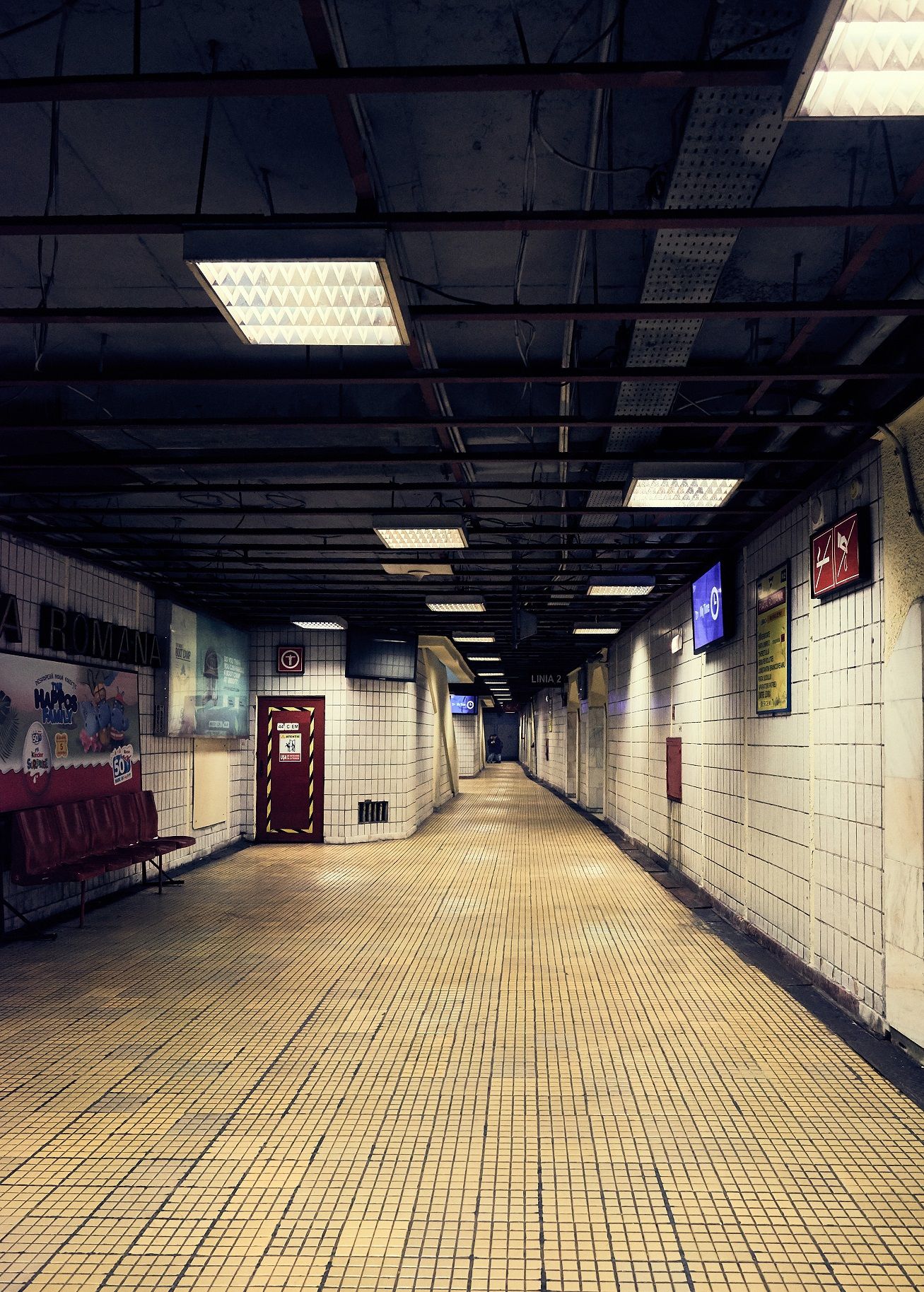 Out of Piata Romana and into a street full of diverse architecture. These are some communist buildings in the background.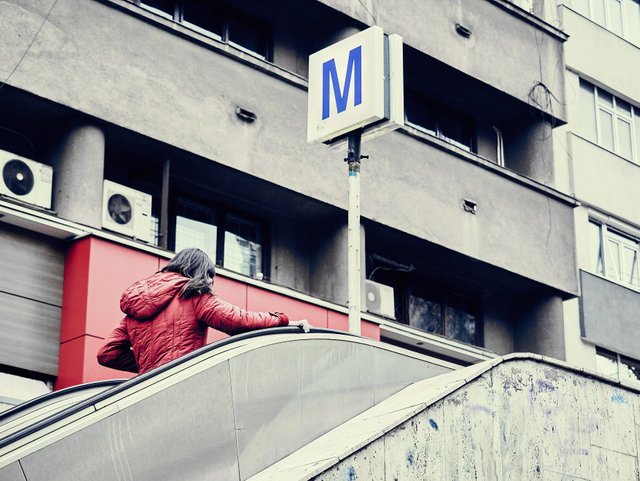 Ever been to Bucharest?
Thanks for stopping by!
Dan
---
Bonus shot from another metro station, the name of which I cannot remember.