---
| Abril & Gian Carlo |
Sorry I've been away for so long. I've had a tough month... But I'm back, and looking forward to sharing some new stuff with you guys.

This was my first trash the dress in a beach. I'm terrible with landscape photography so I was never really confident enough to do one. But for this photoshoot I was actually the second camera or assistant, perfect opportunity to learn. A good friend of mine that has been doing wedding photoshoots for years called me and asked me if I wanted to work with him that weekend. I was more than happy to go and learn from the guy. He's not in steemit, but if you want to check out his work, his instagram is @ ildetrias.
---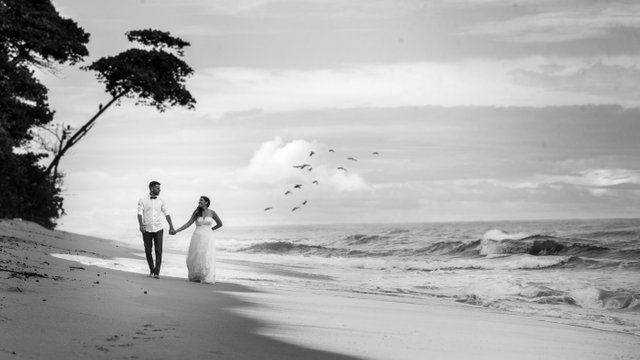 Click to view large.
I was photographing the backstage of the process, but when Ilde was having fun with his drone, I would get my camera out and make some shots of my own. This was my favorite one of that day.
---
This next shot, was my idea. I saw what Ilde was shooting with the drone, and I said.... hey let take from this angle and photoshop it into a night shot! It's something he normally doesn't do. He does do a great job with his post processing but he doesn't do much in photoshop. And well I wanted to add something new. Besides, it was a challenge, I wasn't sure I was going to pull it through. But I think it came out pretty cool.
This was the original shot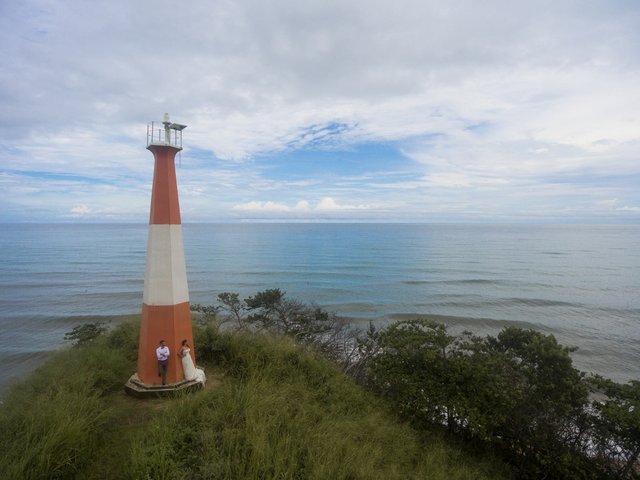 Click to view large.
This was the end result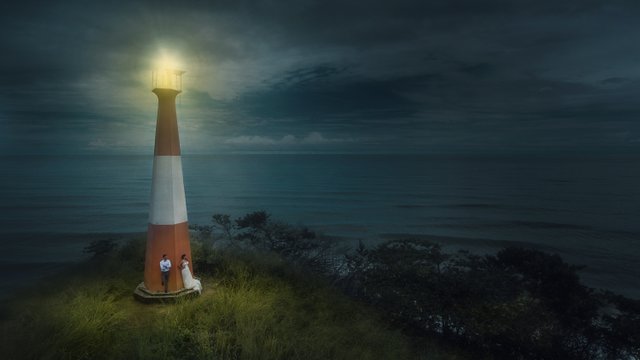 Click to view large.
---
All images are copyright © 2018 Gabriela Oráa. All rights reserved.



Gabriela Borjas Oráa - Passion for Photography
Instagram  |   Facebook   |   Twitter