A set of facts and circumstances that include a sick captain and two ship-owners with financial problems led this 67 meters long ship to become a rusty attraction for the tourists!
"Dimitrios" is beached since the 23th of December 1981 on "Selinitsa" beach, close to the town of Gythio in Peloponnesus, Greece.
With or without the wreck "Selinitsa" is a place worth visiting since it is a very long and very beautiful sandy beach with crystal clear waters.
One of those shots would be my enter for Deranged Photography Contests - Take me to the Beach!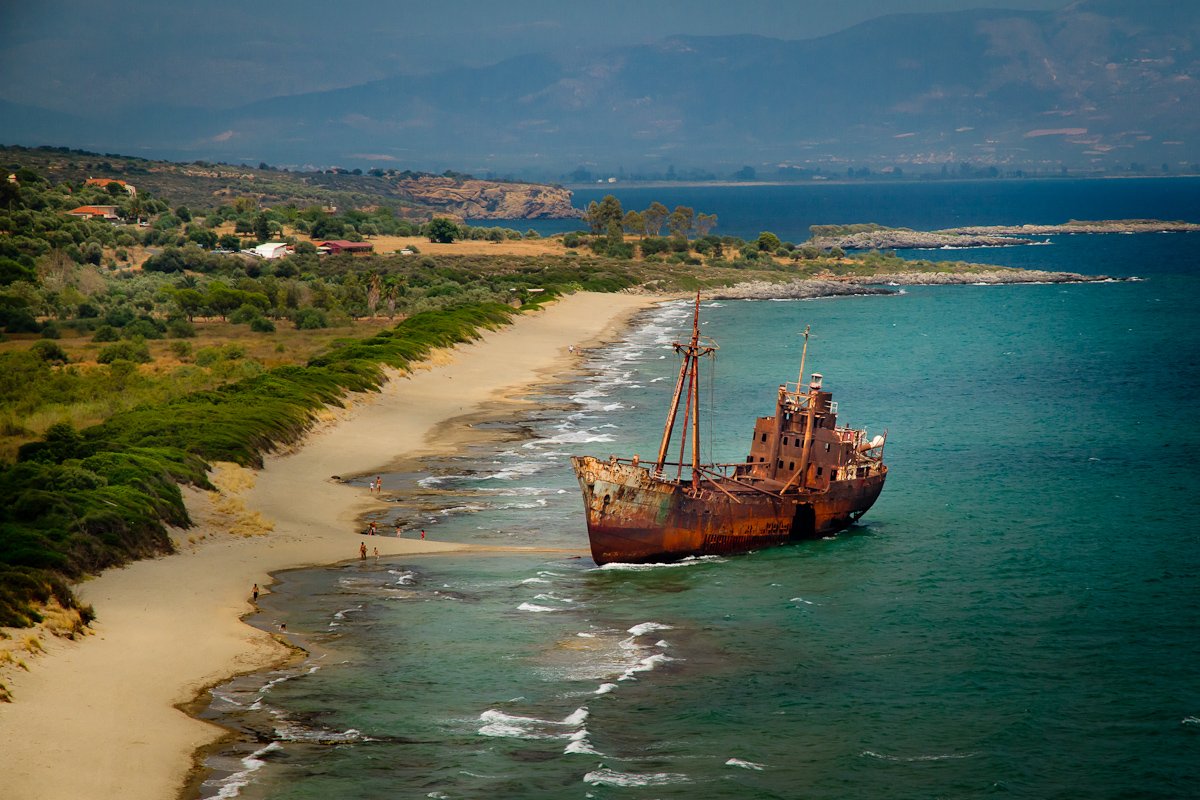 Focal Length: 85 mm
Shutter: 1/320 s
Aperture: ƒ9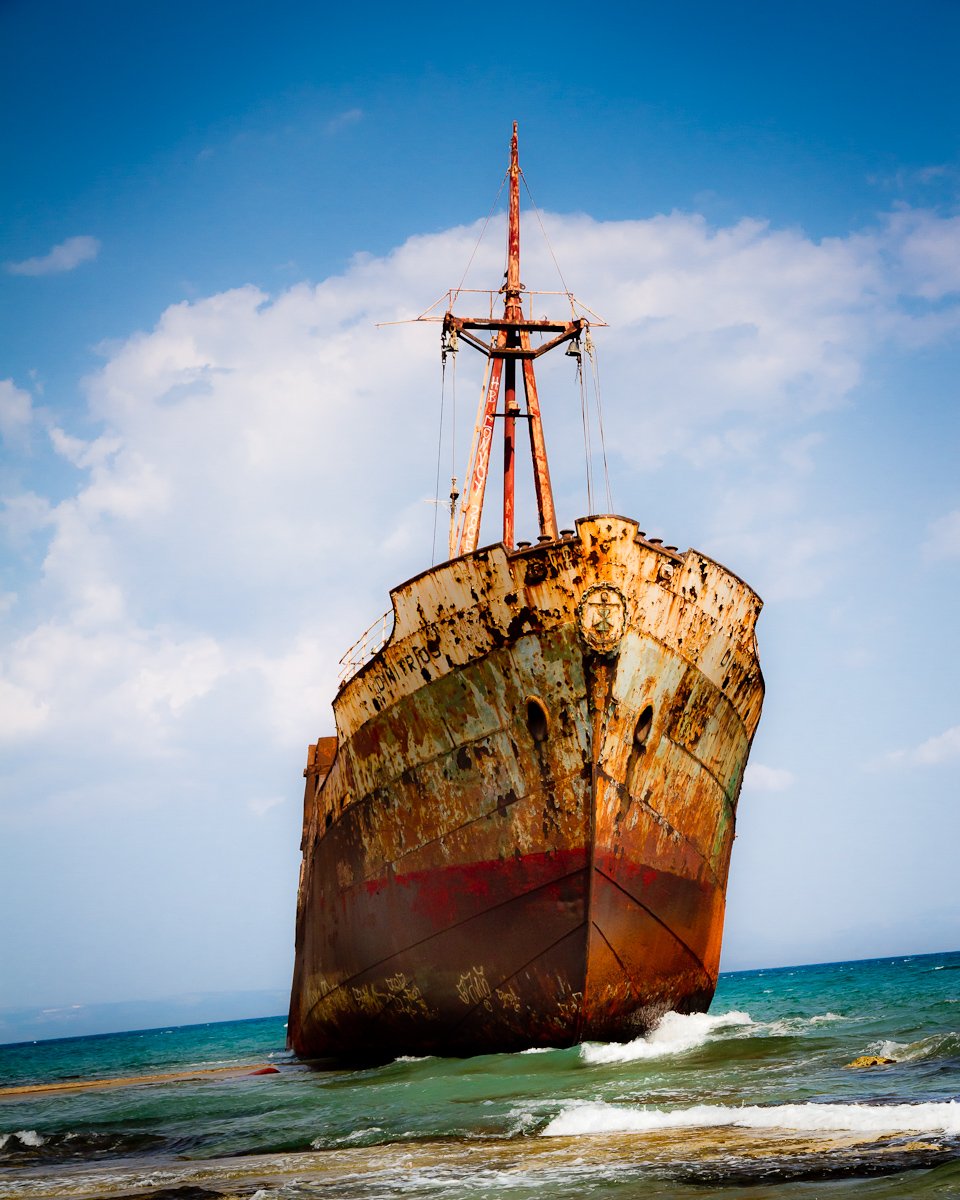 Focal Length: 40 mm
Shutter: 1/320 s
Aperture: ƒ10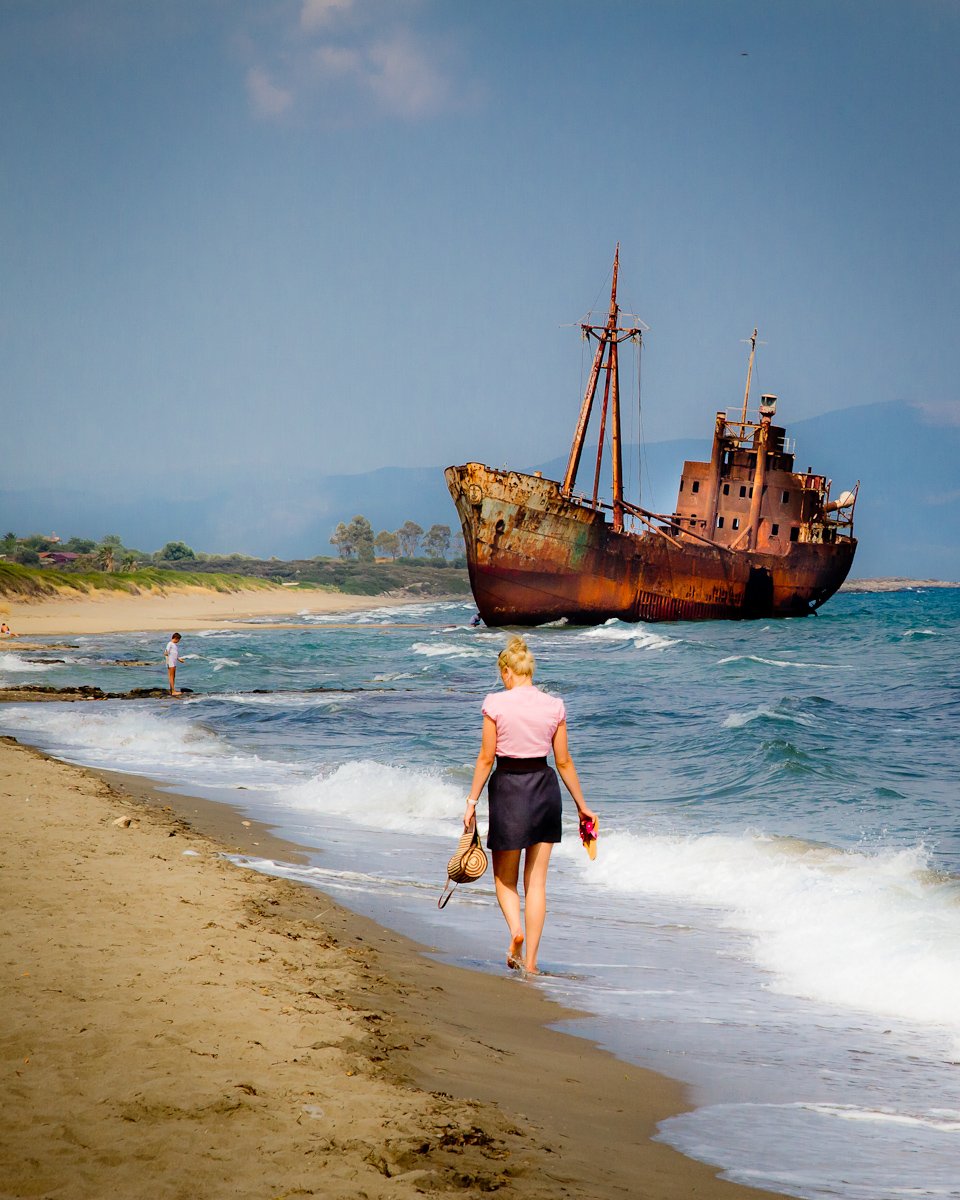 Focal Length: 61 mm
Shutter: 1/400 s
Aperture: ƒ11
The pictures were taken with my Canon EOS 7D at 400 ISO and a Canon EF-S 15-85mm lens attached.
Thank you for reading and if you want to know more about me you can go here.