Birds Flying High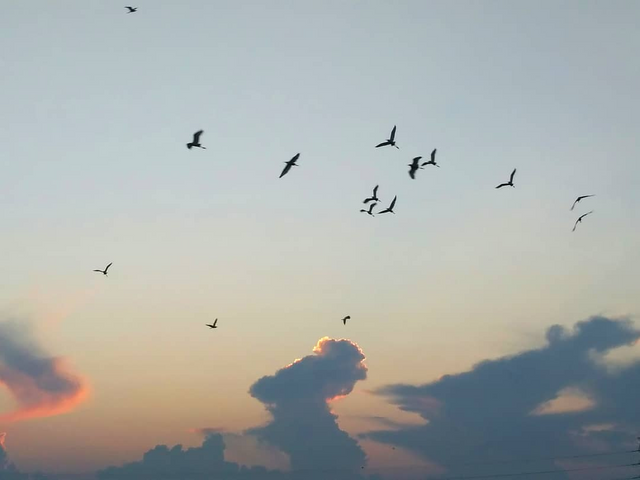 Click on image to view full screen
Morning Happiness
Hello wonderful person! A beautiful morning again appears as always in my town Langsa like today, I waited since dawn at 5 a.m. and went out the door of my house, nearly 6 a.m I saw an orange tinge up there at the east horizon. Last night was a good sign that the sky seems bright where I can see Orion with his sparkling Betelgeuse and Rigel stars, so nice means able to see the sunrise this morning. At 6 a.m. the red tinge has appeared out of its nest. The sun was hiding behind a big cloud. Still it was a different beauty for me, it gives a different tinge. The pale tone coloring that morning sky, the atmosphere feels calm with fresh air gives a new energy for anyone to starting the day.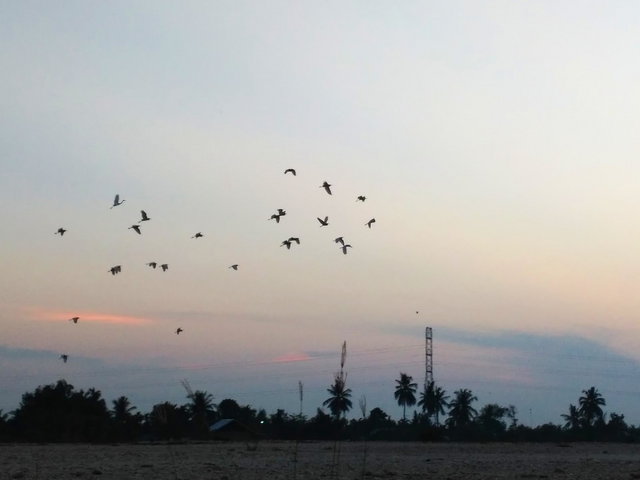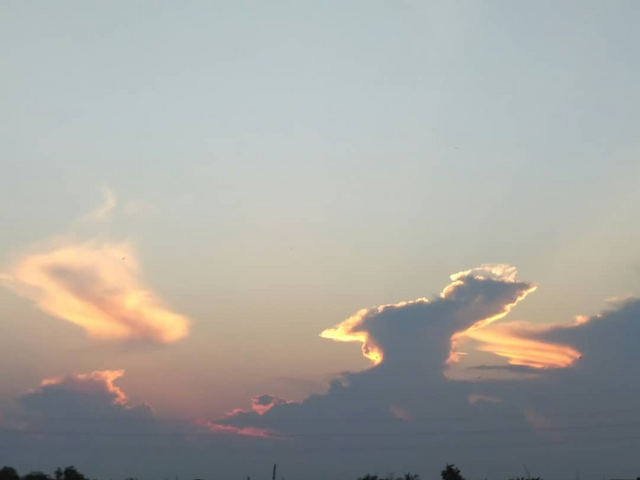 Click on image to view full screen
Blue Grey Morning Sky
Birds come out of the nest. They leave in the morning on an empty stomach, and in the afternoon they can be sure that their stomachs are full and return to their nest. The egret flies in groups, very beautiful and happy to see them flying around with their white wings. Wish I can capture them in proper camera. Caterpillars also do not want to miss, I found it when I almost fell into the paddy fields. The path of paddy fields that are muddy, narrow and slippery is overgrown with grass which is plagued by caterpillars families. I almost touched it because I didn't realize it was a caterpillar, seeing them camouflage really well.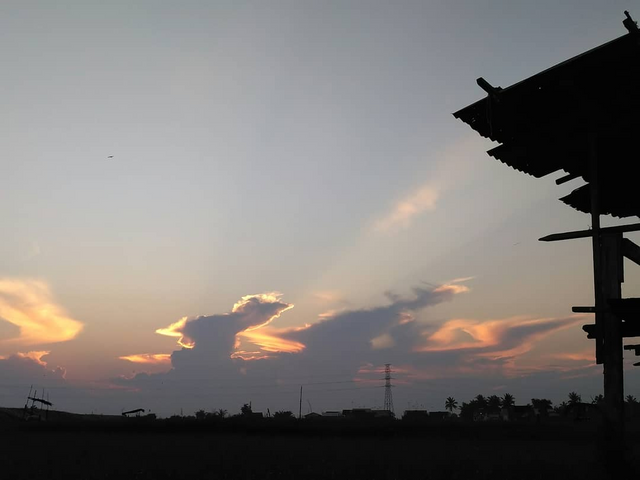 Click on image to view full screen
Caterpillars On Paddy Plant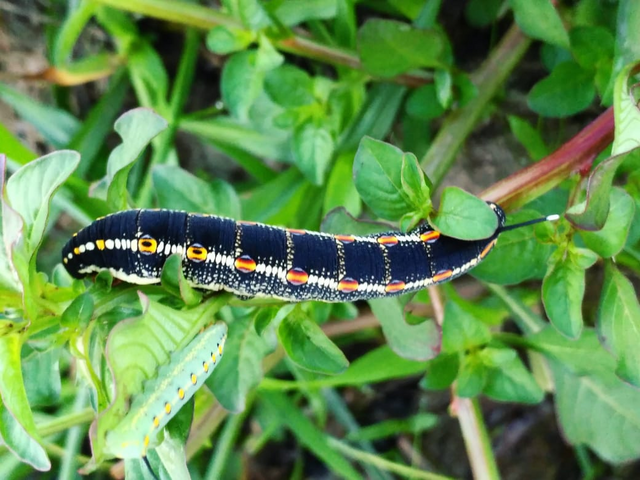 A good habit that I like and trying is wake up in the morning and say hello to the nature where it greeting me in a magical and beautiful way. The Universe conspires from the sun, clouds, fresh air, birds singing, drops of dew on strands of paddy plants, even caterpillars are also present in the morning. So morning time, it should make us all happy, I sat leaning at a small wooden hut in the middle of the rice field breathing in the fresh air. See you again!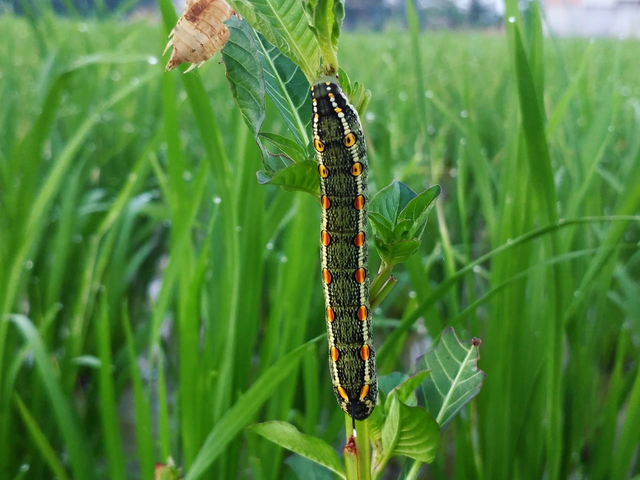 Click on image to view full screen
THANK YOU FOR READING MY POST. HOPEFULLY YOU LIKE IT. Pictures taken in Aceh Province, Indonesia with Xiaomi Android Redmi 3 Pro.