Followers and friends. Continuing with the publication of medicinal plants and easy cultivation at home today I bring you 2 photographs of medicinal plants, which are wonderful. These publications reminded me of my grandmother's time, from her I inherited the love for plants through my mother, who cultivates all these beautiful herbs.
---
---
Cheerful, stomach // Peppermint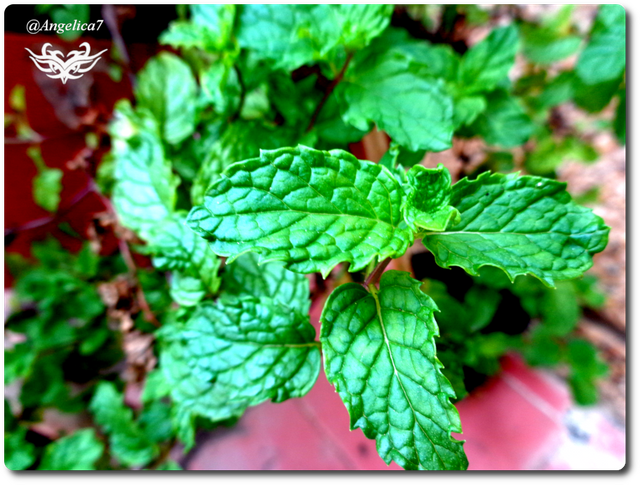 Photography:@angelica7,Edition:@angelica7 (GIMP), Camera: Sony Cyber-Shot
---
This beautiful plant, today's protagonist is used in infusions to protect the stomach. It is very easy to grow, as it is a wild plant, has a characteristic smell with rich mint fragrance and this is because this herb is of the mint family.
Among its benefits is:
Help to improve bad breath
Calm stomach upset
Perfumes the home
Soothes skin irritation
It is an antioxidant: it contains a high content of carotenes, making it an anticancer and an excellent depurative.
---
---
Wonderful plant //Oregano Orejón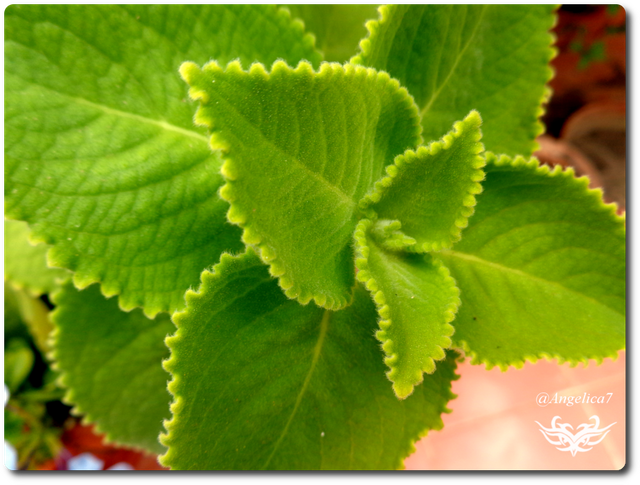 hotography:@angelica7,Edition:@angelica7 (GIMP), Camera: Sony Cyber-Shot
This plant has many benefits such as: antiseptic, flu relief, cough, diuretic, relieves headaches, upset stomach, kidney problems, regulates menstruation, helps regulate blood sugar. This is a short list of the benefits of this wonderful plant.
---
For both plants, they can be crushed and used in the form of ointment on the skin, this helps soothe wounds and irritations. It is also used as an infusion, or cold drinks.
---
---
Reflexión
With this photographic work that I am doing, I have been able to remember some remedies of the grandmother and my mother, it can be very beneficial to have a garden in the house of these plants, since besides being easy to grow, they are beautiful ornaments. To finish I share a thought:
If a photograph steals a smile from you, then that is its value, the rich feeling it provokes.
If you want to know other plants with more health benefits, I invite you to visit my previous publication:
Medicinal Plants, a great opportunity to grow at home // The value of a photo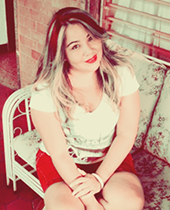 I invite you to cheer up in the art of photography, in addition to share with me

What does the value of a photo mean to you?


As always I wait for your comments, to be able to share and get to know you a little more. We'll see each other soon, for the invisible friends who read me.
A photograph brings back memories that the mind can forget.
With all my affection: Angelica7
Twitter: @lmartinezmdl