Exposing Scam,Spam,Phishing links & Site Clones ( A call for community action)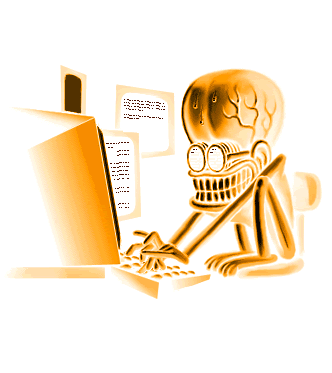 Image credit
Previously, I did post on an ongoing battle we have in steemit against spammers and I.D thieves who are bent on destroying our communal love & trust we cherish so much in steemit. In my post titled "Scam alert! beware of this trending style of I.D thieves in steemit!" click & read here. I did expose how spammers send links in comment section of posts luring folks to click it which leads to alternate fake sites where you will be asked to put in your master key. Therefore, never click on any post link in any comment or even your wallet section.
Worryingly, this spam, phishing and scam issues are on the increase in our lovely community due to the high rate of success and life changing benefits steemit is creating to folks around the world especially in developing countries. Therefore, criminals are trying to key into the success to steal from unsuspecting steemians with different methods.
Interestingly, as they say from where I come from, "If a bird learns how to fly without perching, so also the hunter will learn how to shoot without aiming"


Image credit
Therefore, we must up our game and keep discovering their tactics and expose them which is why we need all the support from steemians in the way of sharing info's that exposes scam & abuse by resteeming & commenting on what we know. So, all of us has a duty as a united community to ensure scammers are not at home here.
Gladly, many steemians are up & doing in this regard of community policing by way of exposing such criminal trends. Steemians like @runicar even went further offering 50sbd for an anti phishing browser extension' see link here to the post. "CAUTION: Steemit Clone Stealing Passwords + 50 SBD Reward for an Anti-Phishing Browser Extension" great guy, excellent post which earned my upvote and resteem.
Furthermore, in his post , he pointed out how his friend was hacked as outlined below
My friend @enjoyinglife got hacked yesterday and lost 200+ SBD and 750 of his SP is delegated out to multiple accounts most likely operated by the "hacker" who owns the steemit clones.
SCAMMER and his other accounts:
OG scammer @good-kama -> notice the fishiness of his name
ALT accounts operated by the scammer: @omikunlejackson, @samriamelissa, @lalo78, @kilbride
The malicious user got control of many other accounts and through them spammed out comments with links leading to the steemit clones...
Similarly, another steemian who is doing his best to expose scammers is @charles1 who exposed how scammers in steemchat using similar usernames of known steemians tried to defraud him. In his post titled " Warning!!! Scammers on Steemit are getting smarter: Phishing links, Steem clones et al" , (a good read) he outlined various ways they operate worthy of mention here;
Chat scams: Be careful of people contacting you on steem chat requesting SBD/ Steem for upvote or resteem . If you notice, most do come with names like @good-kama ( notice that it is different to the real @good-karma ie no r) or @kingcrrown (double r) trying to scam me - see my older post : How I Knocked Out Kingscrrown :The Steemit Chat Thief / Scammer.
Wallet scams: do not send sbd for a resteem scam that never work. Reason is that the same account resteems hundreds of posts daily and thus their followers will not pay attention to their resteem.
Post scams: Avoid links sent to you on your posts because some people are sending phishing links. Some even claim that you cheated on your post ie you copied your original post from a certain link (this is to lure you to click the link) . This is one example of their tricky ways –so avoid such links –rather you should flag and report such account to steem abuse.
Good job guys for such posts.We appreciate all efforts especially many steemians who expose such in abuse and scam tags. We need to keep up this fight.
So my advise to steemians especially the new members are,
Support post from steemians that exposes illegal activities by resteeming it to make it viral which will expose activities of spammers and scammers more efficiently.

Avoid clicking on post links in the comment section of your or any post which is generally illegal to do so.

Ignore all wallet post sharing links or offerings of resteem which does not create any value for your posts

Avoid follow 4 follow or share for share spammers

Make sure you check the sites you open especially when you are asked to put your steemit key, best bookmark the genuine sites like steemit.com or busy.com and double check any time you wanna type in your master key or posting key.

Change your master key immediately if you suspect you have typed your key in any phishing link

Do not trust any i.d contacting you on chat even on discord as scammers can claim to be someone else asking for sbd for certain services. Most top steemians are too busy in their work to contact you individually. Note any fake user and report such to steem abuse.

Always check out #scam and #abuse tags to read and learn about such activities here and support plus contribute what you know so we can eradicate them

While inviting new members, educate them on how to dictate spam and expose such

Importantly, while reporting any phishing link, do not send the full links to avoid downvotes from certain bots as this has caused more spreading of the phishing links as readers may accidentally click on it, rather use instead of .com use (dot) com and space the letters so they will not be clickable ( see my previous post here on how i did mine)
-Try to be your brothers keeper here and always support & show love to new members
-Lastly, if you are a spammer or plan to scam people in steemit, be ready to fail as steemit is not Facebook or other social medias where there is no community love. We will keep exposing you. Change and get a life. Join other steemians to work hard and build a genuine contact and revenue stream for your futures security.
**
Conclusion:** Steemit is an excellent platform where folks around the world interact and share knowledge and ideas through blogging, hangouts, discord and steemchats. Many hard working steemians are making good revenues daily as such, we see increase in new members joining. This has lead to so many scammers to also join and try to steal from hardworking steemians. They come in many forms, styles and methods. Therefore, let us keep vigilant and expose & report them once they show up. More so, let us educate new steemians on how to dictate and avoid spam and why we need to get rid of spammers in our steemit community, while supporting one another in exposing deviant behaviors here.
Feel free to send in your comment on more ways to keep us safe and your experiences with spammers. Follow for more and resteem this to help expose spammers. Show some love and support with your upvote.
Read also
Why do men cheat? ( The scientific view)

Check this out
Are you using busy.org? then great. Keep enjoying it which assures you of best steemit experiences. if not, join us in busy.org using my new referal link
https://busy.org/i/@kenhudoy
So much benefits using busy with its easy user interface and security.
Also
Check out this top new crypto www.elyte.tech
Competition: Our competition bounty is open- feel free to share this form and Join Elyte 1st Social Media Video Competition via this link : https://docs.google.com/forms/d/e/1FAIpQLSdOtRSqVYV48sIghmNUGG_pUNtoc-AneaDUzN8YBZhDPGPIzw/viewform