Warning!!! Scammers on Steemit are getting smarter: Phishing links, Steem clones et al
The ability to earn daily on steemit is a good thing, however this has led to many scammers signing up fake accounts in order to send out massive wallet/post phishing links including scams via our wallet, chat and posts.
Most worryingly, few weeks ago there were steemit clone sites ie Steewit (dot) com or Steelit (dot) com aimed at stealing members login keys and the worrying thing is that they scammed some people before community members found out and reported such activities. The question is, how do we protect fellow members from these issues? Here are some points: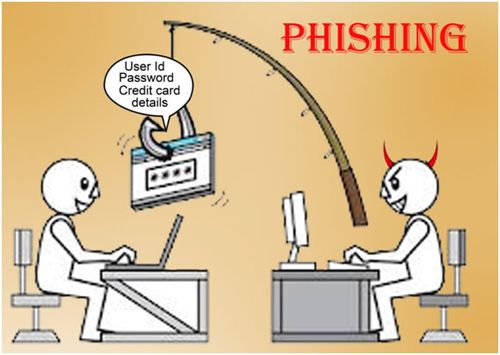 Chat scams: Be careful of people contacting you on steem chat requesting SBD/ Steem for upvote or resteem . If you notice, most do come with names like @good-kama ( notice that it is different to the real @good-karma ie no r) or @kingcrrown (double r) trying to scam me - see my older post : How I Knocked Out Kingscrrown :The Steemit Chat Thief / Scammer.
Wallet scams: do not send sbd for a resteem scam that never work. Reason is that the same account resteems hundreds of posts daily and thus their followers will not pay attention to their resteem.
Post scams: Avoid links sent to you on your posts because some people are sending phishing links. Some even claim that you cheated on your post ie you copied your original post from a certain link (this is to lure you to click the link) . This is one example of their tricky ways –so avoid such links –rather you should flag and report such account to steem abuse.
Conclusion: As a community we should stand together against these scammers by exposing them via our posts, flagging them and reporting them to steem abuse and steemcleaners-. These actions will deter them from growing rapidly and thus destroy this platform with their ruthlessness and greed.
Do you agree? Send in your comments and or experiences about this issue. Resteem in order to reach more people and upvote to send in your support.
Click here and read my former post: How Failure can Help you be more successful on Steemit and in your daily life
An Advert for a top new crypto https://elyte.tech
A top Crypto firm is in need of a backend developer, contact me via steemit chat if you are interested or know someone
Join elyte.tech telegram group https://t.me/joinchat/E6tXj0dThqzzjVlWJRuxLw for info on their bounty and thus join the next best thing