WARNING: Phishing is Back! ~ ADVERTENCIA: ¡El phishing ha vuelto!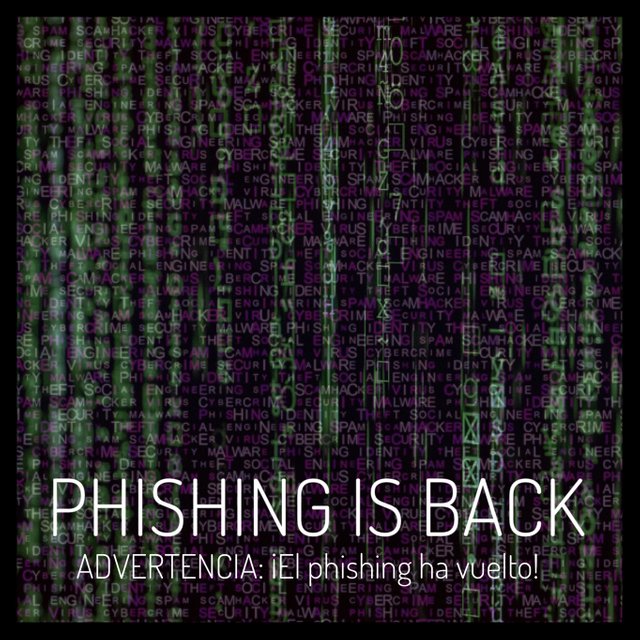 NO haga clic en ningún enlace en los comentarios de un post. Los ataques de phishing (suplantación de identidad) han vuelto a Steem.
No use su contraseña activa (active key) en ningún sitio web. En ningún caso use su contraseña maestra (owner key). Use solo su clave de publicación privada (publishing private key)
Si su cuenta fue creada por Steemit (@steem), actualmente no hay una forma fiable de recuperarla.
¿Cómo funciona?
Muy probablemente verás comentarios y publicaciones con enlaces amenazantes o muy atractivos. Ingnóralos. ¡No hagas clic! Esta es una estratagema de phishing común y más de 1000 cuentas están actualmente bajo control de phisher. Algunos de ellos pueden ser conocidos como antiguos amigos. Hagas lo que hagas, no hagas clic en nada.
Parece que los enlaces pertenecen a Steemit u otro front-end legítimo, pero no lo son. Te llevan a un sitio web que se parece y te engañan para que reveles tus credenciales.
Haz resteem a este post para que corra la voz.
This is a cooperation with @guiltyparties after a problem with a phishing account from one of the spanish members in discord steemterminal last night. This spanish version is a copy of the original blog by @guiltyparties : https://steemit.com/phishing/@guiltyparties/warning-phishing-is-back
TIPS :
Más recursos:
Tenga cuidado y bloguee on !