In Mission Impossible 2, the antagonist has an evil plan that's fairly common in this type of story, which is to develop a biological epidemic, the Chimera virus, to then make huge profits and hold power over life and death by also having developed its cure, called Bellerophon after a monster slaying hero from ancient Greek mythology. Create a problem that only you can remedy... hmmm... where have I seen that before?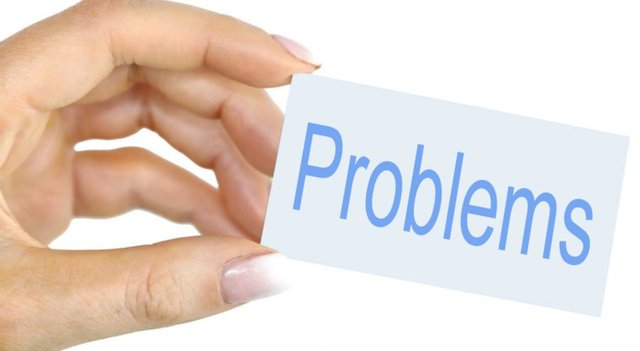 source: The Blue Diamond Gallery
This plot is taken straight out of reality unfortunately, a reality that's shaped by what's too often lovingly called a free market system. In capitalism there's no incentive to solve problems as long as there's a profit to be made from those problems. Let that sink in and think about what the repercussions are for our daily lifes. I've often said that in a capitalist society there's no way Big Pharma would allow a cure for the most profitable diseases to be released. Billions of dollars are made from selling drugs to fight the symptoms of mental illnesses that have spread like wildfire these past decades, the same symptoms that have raised suicides among our youngest generations. "Never let a good crisis go to waste," because crises create demand for solutions. We all know that sales and prices soar when demand is high, and we all know that the creation of demand is any successful business' premier business, the billions spent on marketing should be proof enough for that statement.
So when incarcerating criminals becomes an industry, there's a profit incentive to increase the number of criminals; this has lead to insane measures like criminalizing the consumption of drugs, ownership of weed, or the unfathomable three-strikes law. When the justice system disproportionately targets the most defenseless sections of the population, you soon get prisons filled with poor people who disproportionately are people of color, and that's besides the racism that adds to this grave injustice. And when you then realize that prisoners are used for cheap, almost free labor, you have to wonder: are the days of slavery really over, or have we just given it a new coat of paint? What I want you to realize above all, dear reader, is that this system prevents or delays real solutions, as it's much more profitable to keep treating symptoms. Say there's some chemical or herbal concoction developed that completely cures any form of cancer, a real life Bellerophon so to speak, imagine how that would be used in our reality, if it would be used at all.
The world wide housing crisis was very profitable for the banks that issued the mortgages that could never be repaid. First they foreclosed on millions of people, kicking them out of their homes, then they bought the real estate for prices far below their actual value, and then sold them for a hefty profit. And that's after they pocketed the billions they got from the taxpayers, the very people they kicked out. That's outrageous in itself and should get your blood boiling, but that's not all. Did you know there's an actual "homelessness industry"? Well, now you do. Here's the description for the book "The homelessness industry : a critique of US social policy" from Google Books:
Homelessness once was considered an aberration. Today it is a normalized feature of US society. It is also, argue Elizabeth Beck and Pamela Twiss, an industry: the embrace of neoliberal policies and piecemeal efforts to address the problem have ensured a steady production of homeless people, as well as a plethora of disjointed social services that often pathologize individuals instead of housing them.
source: Google Books
The time referred to when homelessness was an aberration, was the time before Reagan and Thatcher ushered in the age of neoliberalism with its deification of shareholder value, privatization and deregulation. It was the blind and irrational belief that "markets know best" and that markets would solve all our problems. I hope you can understand now that markets do the exact opposite.
Homelessness 'Industry' Perpetuates The Problem — The Political Vigilante
---
Thanks so much for visiting my blog and reading my posts dear reader, I appreciate that a lot :-) If you like my content, please consider leaving a comment, upvote or resteem. I'll be back here tomorrow and sincerely hope you'll join me. Until then, keep steeming!

Recent articles you might be interested in:





Thanks for stopping by and reading. If you really liked this content, if you disagree (or if you do agree), please leave a comment. Of course, upvotes, follows, resteems are all greatly appreciated, but nothing brings me and you more growth than sharing our ideas. It's what Steemit is made for!





I am a proud helpinaut! @Helpie is looking for new members! Helpie has been growing nicely and we are always on the lookout for new valuable members. We are very supportive and community oriented.