This will be the last post in the "clusterfuck" series on the Iowa caucus. Bernie wins. That's what happened; he got the most votes. And he got them while the caucus was riddled with inconsistencies, all of which benefited his main opponent, Pete Buttigieg.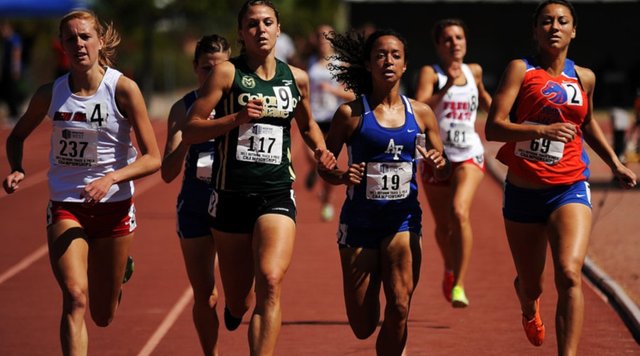 Image by skeeze - source: Pixabay
With 100% of the votes in, Buttigieg leads in the State Delegate Equivalents by 0.1 percentage point and 1.5 SDE, but that's after an official count that is in no way to be trusted. Even mainstream media are reporting that inconsistencies, errors and miscounts were reported from as much as 100 precincts. One advantage of this caucus system is that it's completely open; everybody who's present can see exactly what's happening with the votes. I've said before that this isn't really an advantage, not in normal circumstances where we can TRUST the process; but in this particular case it has the advantage that fraud is easily detected. Many of the reported inconsistencies came to light simply because the official numbers released by the Iowa Democratic Party did not match what people on the ground saw happening during the vote; the organizers of precinct County pointed out that votes for Sanders and Warren were given to Buttigieg by the IDP. "Oh, sorry, that's an error. We'll fix it right away!" An ERROR?
Bernie's campaign had their own internal reporting on the votes and they had Bernie on a "comfortable lead" with 60% of the votes counted, a lead of 5%. Let me just say this: the Bernie campaign and Bernie Sanders himself have never lied to the voters. Never. He's occasionally been wrong, nobody's perfect, but even in those instances he simply admits that he was indeed wrong, like he did after voting in favor of invading Afghanistan in 2001. The DNC and the Democratic party establishment on the other hand lie to the people constantly. So I for one trust Bernie's numbers over the DNC numbers any day of the week. Bernie won this round and yesterday he finally came out and said as much. One reporter stupidly asked: "Pete has declared victory for days now. How can we trust your claim to victory over Pete's claim?" Bernie's answer? "We got more votes, and where I come from that's a win." I'm paraphrasing here but the point is clear I think.
Krystal Ball: Pete, DNC collusion is class warfare
In a previous edition of this "clusterfuck" series (really, this is the last one) I mentioned how Bernie's campaign suddenly started catching up fast when 97% of the votes were in. That's because the IDP decided to publish Bernie's best precincts last; it's striking and reeks of rigging that these precincts were actually the very first to vote, the so called Satellite Caucuses. These Satellite Caucuses are organized especially for voters who can't make it on the regular times, and disproportionately consist of working people and minorities; the exact demographics where Bernie reigns supreme. So when Bernie suddenly started peaking at the 97% mark, surprise surprise, Chair of the DNC Tom Perez tweeted this:
"Enough is enough. In light of the problems that have emerged in the implementation of the delegate selection plan and in order to assure public confidence in the results, I am calling on the Iowa Democratic Party to immediately begin a recanvass."
source: Twitter
Saagar Enjeti: Iowa screw-up is worse than Russiagate ever was
Isn't that nice? So now he's suddenly worried about the democratic process, just when it's becoming clear it's actually Sanders who won, not Buttigieg. Please read Iowa Caucus Results Riddled With Errors and Inconsistencies by the New York Times, even if it starts with saying that the mistakes do not appear intentional; they DO increasingly appear intentional! The article gives a nice overview of some of the "mistakes", but insists that neither Sanders nor Buttigieg benefited from them; it's one of those many articles that would make you believe the political establishment consists of nincompoops instead of criminals. America fights socialism abroad and at home, it protects the oligarchy abroad and at home.
Where does this leave us? Well, not in a democracy, that's for damn sure. The New York Times article as well as CNN in the below linked video don't want to call it what it is, a rigged system. According to the Associated Press, after 100% of votes counted, the Iowa caucus is "too close to call." I beg to differ; Bernie won convincingly, and he's going to convincingly win New Hampshire and, according to several mainstream pundits, he's going to win every state after that, save the home states of his main rivals Warren and Biden. Don't be fooled: Sanders IS the front-runner now. His campaign raised 25 million dollar in the month of January alone: that's more than any other candidate raised in an entire quarter last year, and he did that without super-packs or big donors. That's unprecedented. Make no mistake though: this entire ordeal has shown once again that the top 1% will stop at nothing to safeguard the corrupt neoliberal status quo.
CNN: DON'T USE THE WORD RIGGED!
---
Thanks so much for visiting my blog and reading my posts dear reader, I appreciate that a lot :-) If you like my content, please consider leaving a comment, upvote or resteem. I'll be back here tomorrow and sincerely hope you'll join me. Until then, keep steeming!

Recent articles you might be interested in:





Thanks for stopping by and reading. If you really liked this content, if you disagree (or if you do agree), please leave a comment. Of course, upvotes, follows, resteems are all greatly appreciated, but nothing brings me and you more growth than sharing our ideas. It's what Steemit is made for!





I am a proud helpinaut! @Helpie is looking for new members! Helpie has been growing nicely and we are always on the lookout for new valuable members. We are very supportive and community oriented.