Is your mind identical to your brain?
Mind-Brain Identity is (unsurprisingly) the theory that mind and brain are identical. That is, mental states - sensations, beliefs, emotions, qualia, memories etc. are all identical with physical structures and events in the brain. There is nothing else.
For example, pain. We can observe a correlation between pain and stimulated C-fibres. Mind-brain identity would say that pain is not what 'stimulated' C-fibres feels like. Pain is not 'caused' by stimulated C-fibres. Pain is stimulated C-fibres; they are identical. Sensation or qualia are identical with physical events and physiological structures.
As popular as this view is, and as much as some scientists would like it to be true, it's not without many problems. Today's problem: Multiple Realizability.
From the mid-1960s Hilary Putnam argued that the same mental states can be "realized" by different physical structures and events –Bickle (2016) summarises:
All mental kinds are multiply realizable by distinct physical kinds. (the multiple realizability thesis)
If a given mental kind is multiply realizable by distinct physical kinds, then it cannot be identical to any specific physical kind.
No mental kind is identical to any specific physical kind. (the anti-identity thesis conclusion)
Animals provide a good illustration of this. Do they have pain states? Presumably at least some do.
Putnam (1967) argues that if Mind-Brain identity is true, these mental states must correlate with the same physical & neurochemical events – and this must be true across species. If an animal is capable of pain, it must share this physical-chemical structure as us. Also, it must not be a possible state of an animal that cannot feel pain! E.g.: something that does not seem to feel pain can't have c-fibres.
This produces a dilemma for the mind-brain identity theorist: They think that only animals sufficiently neurologically similar to us can feel pain. But non-similar animals (octopi etc.) react as if they do feel pain.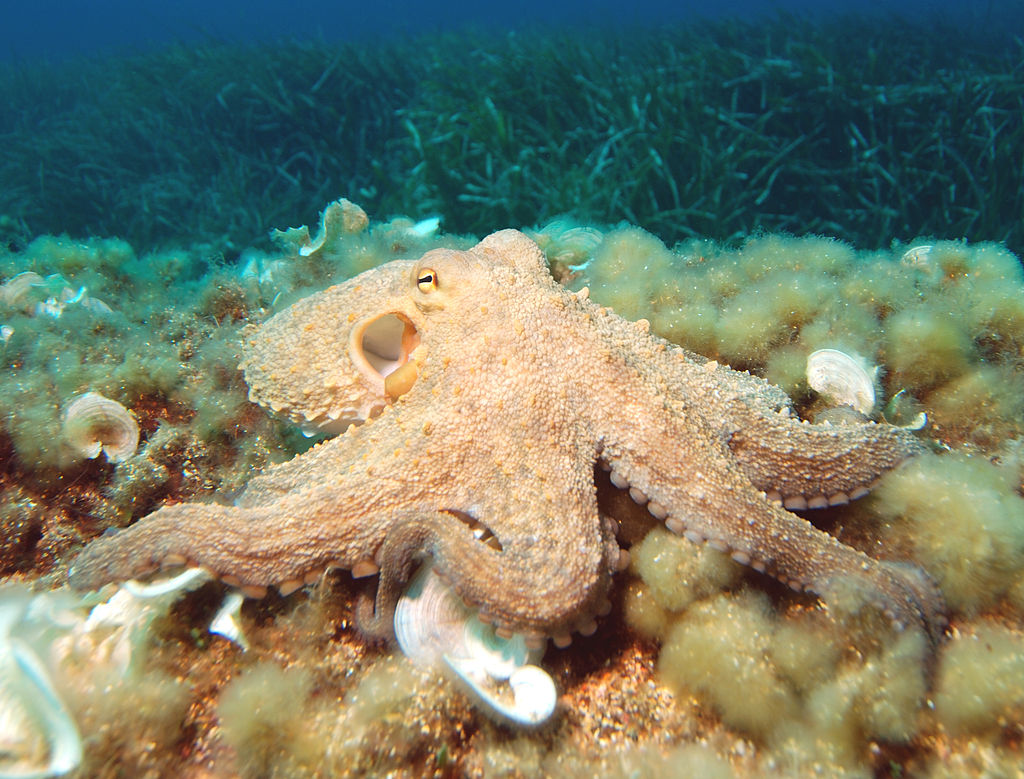 Photo by albert kok (ma photo)
If octopi and other animals don't feel pain, then we can't trust our correlations of pain-behaviour (flinching or crying out etc.) with pain states. Trouble is, we use this correlation all the time as we don't have direct access to the pain of others. Identity theory relies on a similar correlation – that between pain behaviour and neurological events. Ergo, if non-similar animals do feel pain, then mind-brain identity theory must be false.
Other applicable thought experiments that Putnam at least hints at:
Aliens
Robots
Turing Machines
AI
You get the idea.
If the mind-brain identity theorist wants to say that any of these things feel pain, then they have to find some common physical structure/event/etc.
The theory that similar mental states are realized by different physical substrates removes this restriction and diffuses the pain behaviour vs pain state dilemma, allowing for the identification of mental states with 'functional states'. This might not prove that our consciousness is immaterial or anything like that, but it could radically expand the range of things that could experience similar mental states to our own. Keep that in mind next time you set fire to a Sim (I know, showing my age).
Thanks for reading! Please feel free to leave feedback, questions etc. in the comments.