Metaphysical Mycelium Mushroom Minds Of Planet Earth ... And The Space Time Continuum!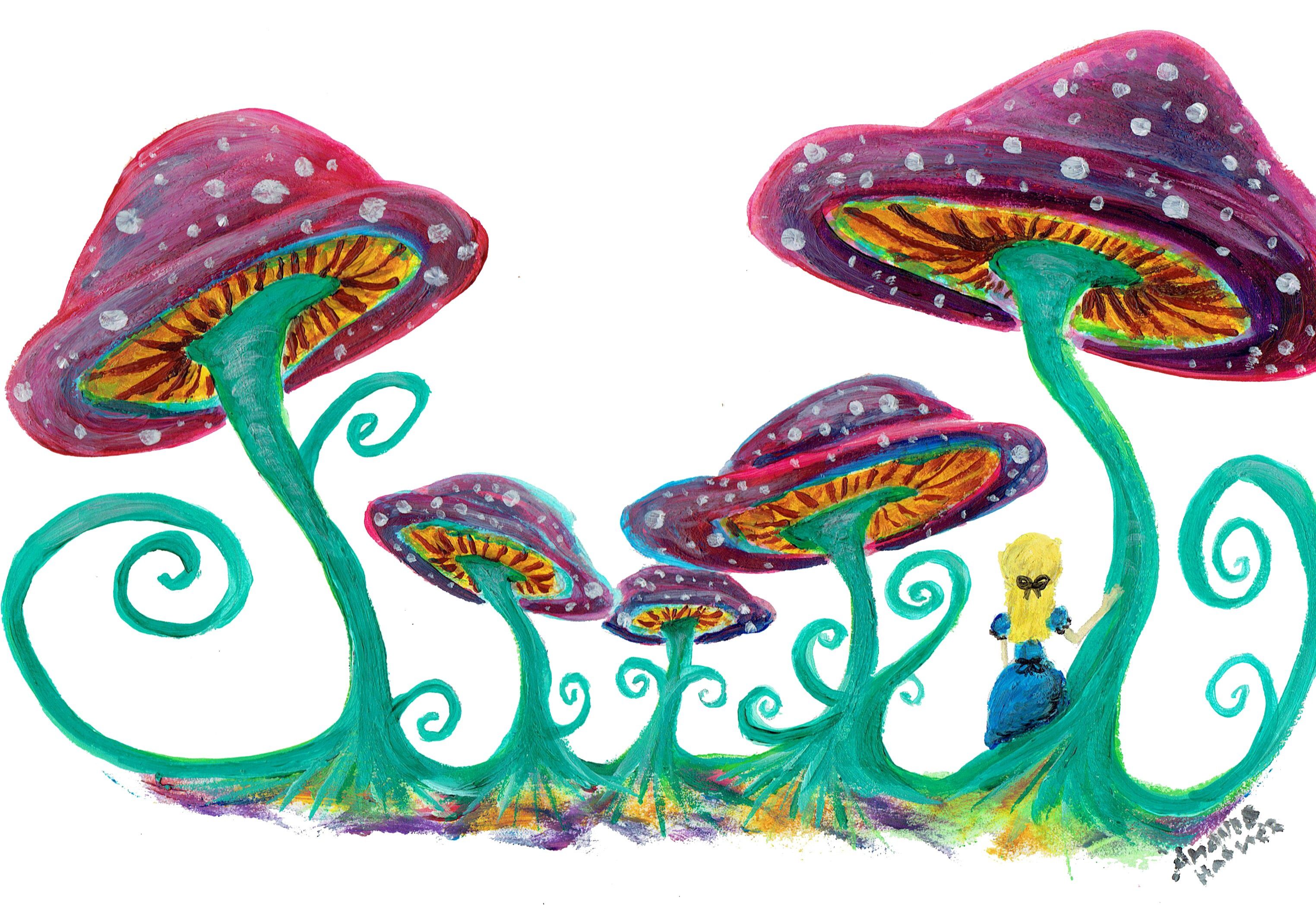 Source
Mycelium Mushroom Minds
So today I'm going to explore the possibility of fungal/mushroom mycelium as some form of neurological network of information, resources and consciousness. Both an internet and an evolving brain with neurons transferring information to the plant collective. Later in the post I'm going to discuss the psychedelic properties of psilocybin mushroom and ponder how fungi could be an expression of mycelium consciousness. Psilocybin as a potential bridge between altered states that carries a unifying message relating to the fundamental nature of reality.
I will be discussing psilocybin and using it as a muse to explore some interesting ideas that relate to the nature of consciousness. I'm not advising you to take mushrooms and I'm not saying that I do. As with everything I write, my advice is simply make up your own mind and follow your own path.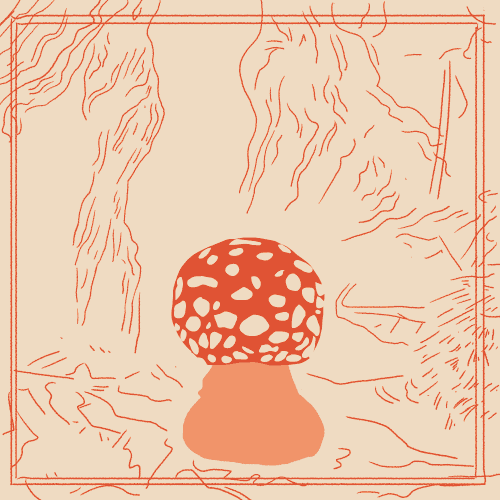 A Living Organism
But lets first look at the mushroom brain. The mycelium is the biggest but equally less visible part of the mushroom. Equally they are also potentially the largest and oldest living organisms in the world. With thread like networks branching off in all directions, carrying and absorbing nutrients as well as relaying information throughout the forest, the mycelium is both the brain and stomach of the mushroom.
One mycelium brain was observed to be the size of 1,665 football pitches and was potentially thousands of years old. Growing and breathing in perfect symbiosis with the pristine ancient forests life and death cycle. Indeed I wonder if this brain can hold memory? Remember the fallen trees and extinct plants of yesteryear. From this perspective we can perhaps think of the mycelium like a neural network. We can think of this as an intertwined network of cells whose fingers have probed deep into virtually every landmass on earth.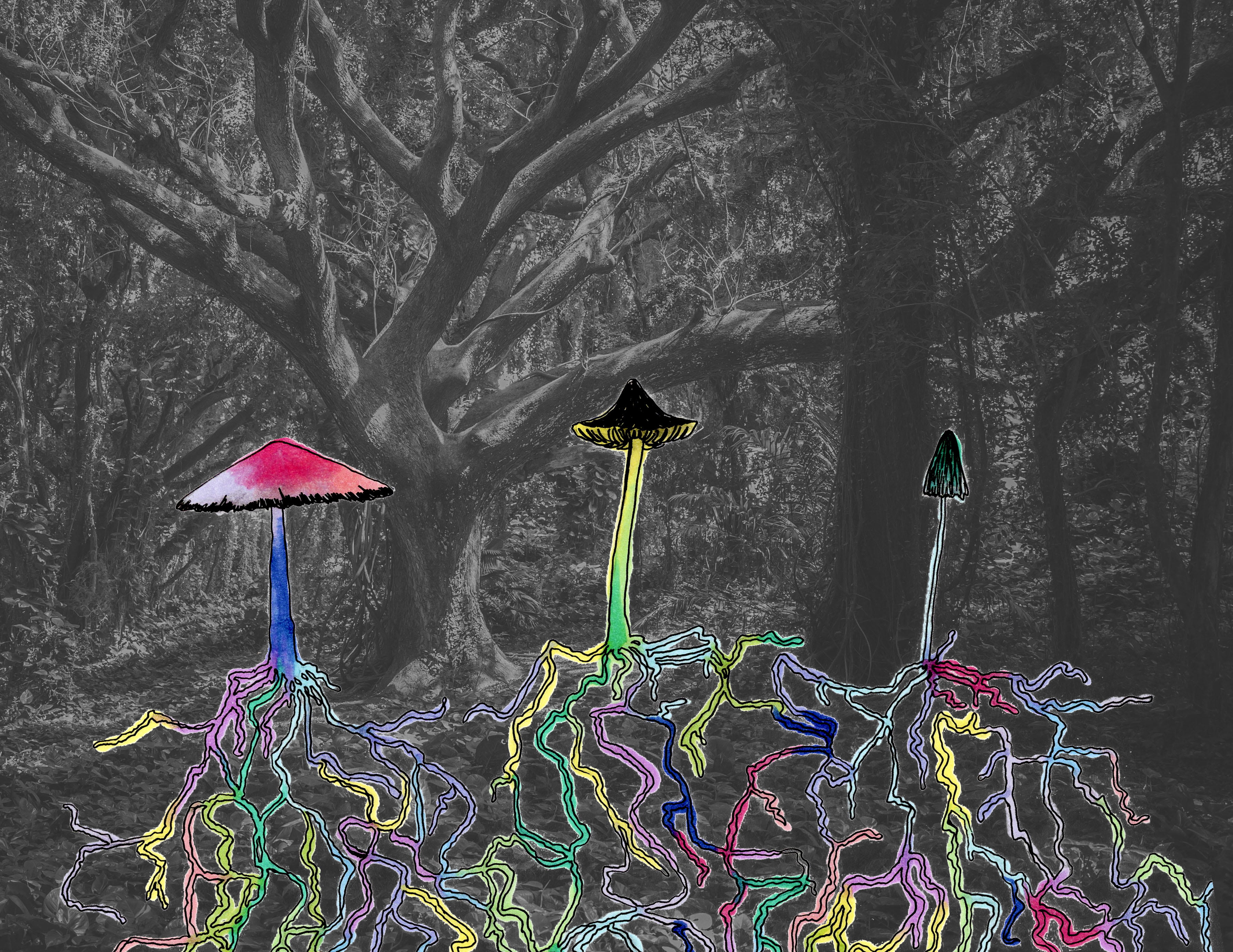 Source
Mycelium Internet
We could think of mycelium like an internet of consciousness, both communicating and receiving messages throughout it's network. In reference to this and throughout my work I have shown numerous examples of how even our most cutting edge technology is in fact a synthetic re-interpretation of both physical and paranormal processes. The concept of telepathy could also be considered as our natural internet, a process that for now is held within the realms of the paranormal. Equally as time moves forward and we begin to grasp the full ramifications of quantum entanglement I feel telepathy will eventually be embraced by science. But I've digressed!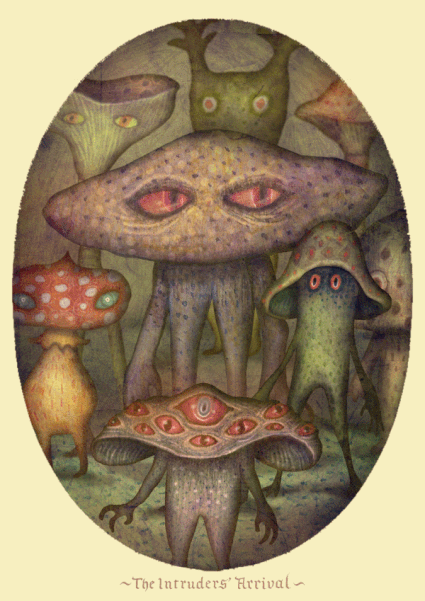 Mycelium Neural Network
The mycelium neural network is a fascinating subject, when you become aware that 90% of all land based plants are involved in a mutually beneficial symbiotic relationship with fungi, you can perhaps understand how far this influence may spread. The thin mycelium tendrils link a vast array of plants and species, thus enabling the transfer of information and nutrients between species. Certainly the mycelium networks are essential for the health of the plants with which they co-habit.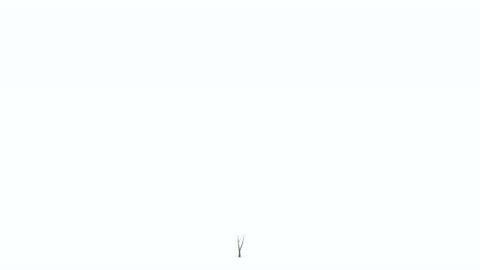 Within this symbiosis the plants provide the mycelia with food and in return the plants receive numerous benefits. The fungi help the plants to absorb water and after breaking down plant matter it also supplies them with vital nutrients. The mycelium's neural network evenly distributes nutrients throughout the forest (or field) and can even concentrate toxins to halt the spread of invasive species. Indeed plants that are connected to this network are healthier and more disease resistant than those that are unconnected.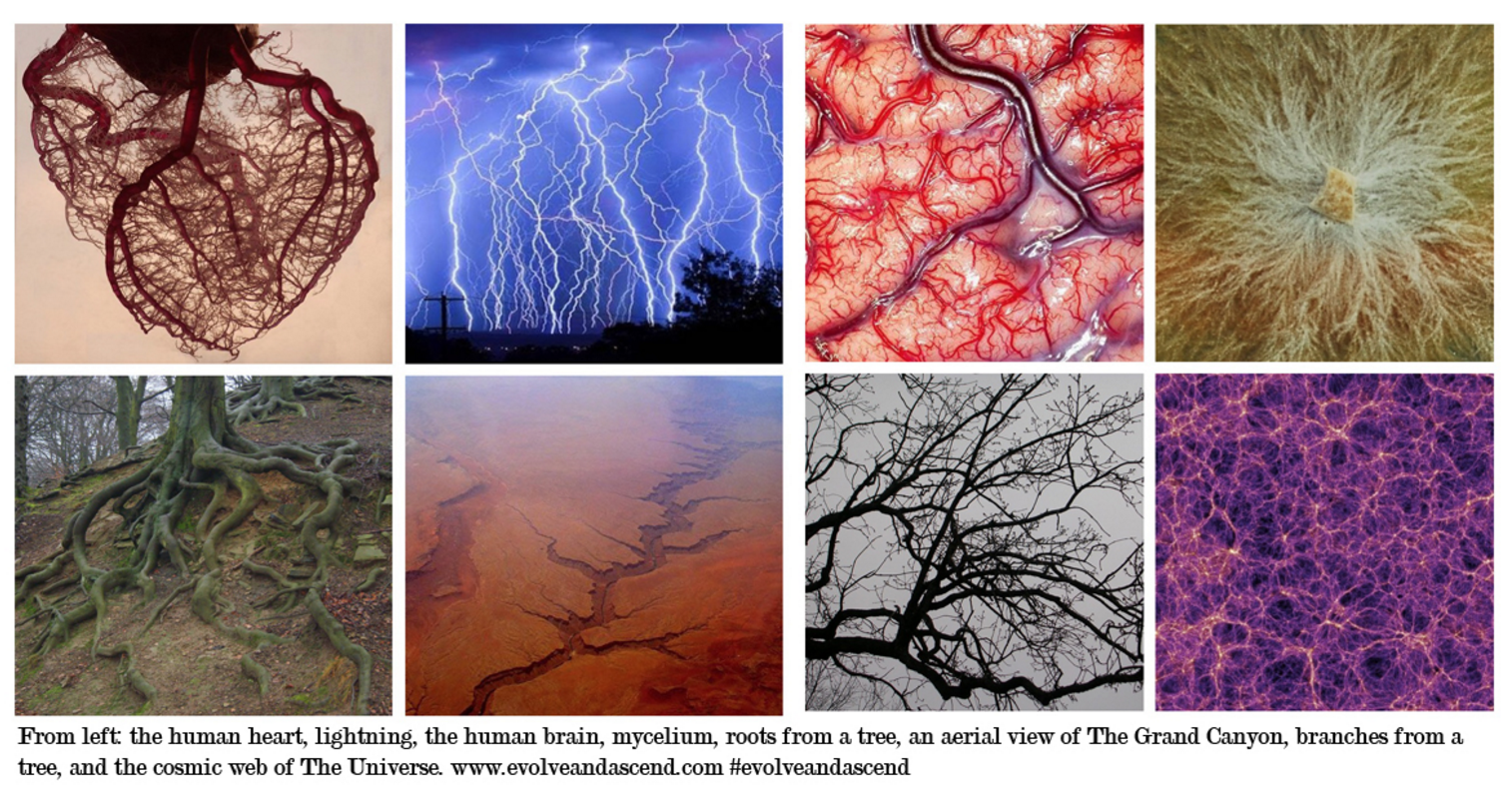 Source
Mycelium Information Transfers
In 1997 Suzanne Simard from the university of British Columbia displayed that douglas fir & paper birch trees can transfer carbon to each other by utilising the mycelium network. Other plants have been shown to transfer nitrogen and phosphorus via the same process. It is now believed that older trees use the network to essentially help saplings, younger trees and those obscured by shade. The trees are able to help said saplings by transferring essential nutrients to them. It is also believed that plants can use this mushroom internet to warn each other about toxins and disease. They communicate warnings via set chemical signals and this enables plants to shore up their immune responses.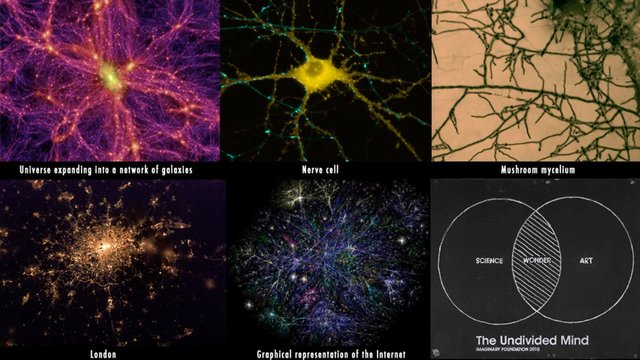 Source
Neural Net Viruses
Much like our own internet, certain plants have evolved to become a virus within the mycelium net. Stealing information/nutrients/carbon from other plants and repurposing them for their own benefit. Much like the criminal hacker these plant based cyber thieves have evolved to exploit the hard work of those within the network.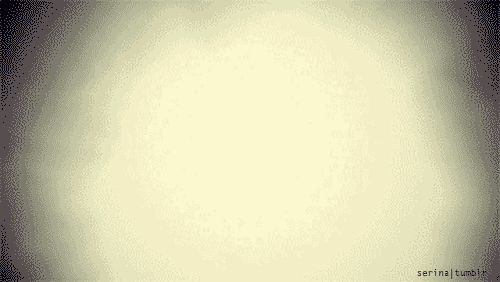 Mushroom Man Symbiosis
If we had walked this planet 400 million years ago we would have found it dominated by fungi the size of trees. These mushrooms would have been 30 foot tall fungal pillars known as prototaxites. A further 200 million years prior would have found the animal kingdom detaching themselves from fungi and branching out on separate evolutionary paths. Half a billion years before that and you would have found fungi detaching itself from the plant kingdom. Because animals and fungi separated on the genealogical tree of life at a far later date, we have far more in common with mushrooms than plants. Indeed this shared heritage becomes apparent when you realise that we share over 50% of our DNA with fungi.
To this day fungi share numerous beneficial and destructive symbiotic relationships with the animal kingdom, including humanity. Indeed there have been links with mental illnesses such as schizophrenia with parasitic fungal infections.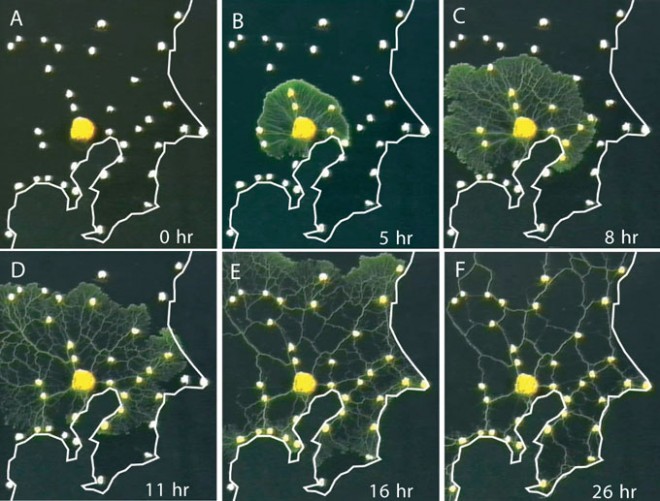 Source
The Tokyo Slime Experiment
The slime experiment is perhaps a fascinating glimpse at a potential self learning fungal cellular intelligence. Scientists in Japan designed a nutrient maze that represented the Tokyo underground and train network system. They placed oat flakes at certain node points and said nodes were a representation of the cities train stations/hubs. In the center of this map they placed a single celled slime mould. They wanted to see how quickly and efficiently this slime would both find and absorb said nutrients.

Initially the slime set about exploring its area and within a short space of time it was evenly distributed around the nutrients. Amazingly within a day it was observed that the slime had begun to refine it's pattern, linking nodes and evenly distributing nutrients throughout the cell. The slime had constructed a complex network of interwoven nutrient carrying tubes that bore an uncanny resemblance to the Tokyo underground system. The scientists were stunned to observe that far from imitating, the slime had actually constructed a nutrient transfer network that was even more efficient than the Tokyo underground. When you think of the costs involved in such an infrastructure project, a slime that within a day can design an energy transfer network that is more efficient than the Tokyo subway system is sobering.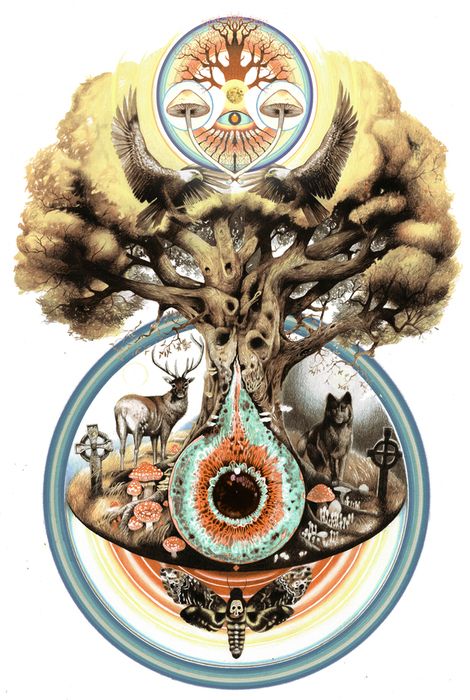 Source
Cellular Complexification
As alluded to above, the ability for a single cell to possess at least a rudimentary form of intelligence is a fascinating subject. Equally does the complexification of cells lead to greater expressions of awareness? As such do the vast mycelium brains we've spoken about act as a conduit for consciousness, for intelligence. I will tell you how this may work in a minute but lets briefly take a look at a paragraph from a previous post that contained a section on cellular complexity.
let's take a step back and think of it from a cellular level. The official story is that all life derived from single celled organisms. These self organising cells and atoms over time co-operated to create a more powerful whole. Indeed each human is now made up from 37 trillion living cells that self organised to create our bodies. If you were to zoom past cellular life, past the atom and into the quantum realm you would see that every structure in the entire universe is connected. Within this realm you will see that every particle in the universe has self organised into one huge interconnected intelligent whole. The whole is itself an amalgamation of interconnected single systems "all in one". Much like a unified field, but in effect a unified field of consciousness and intelligence.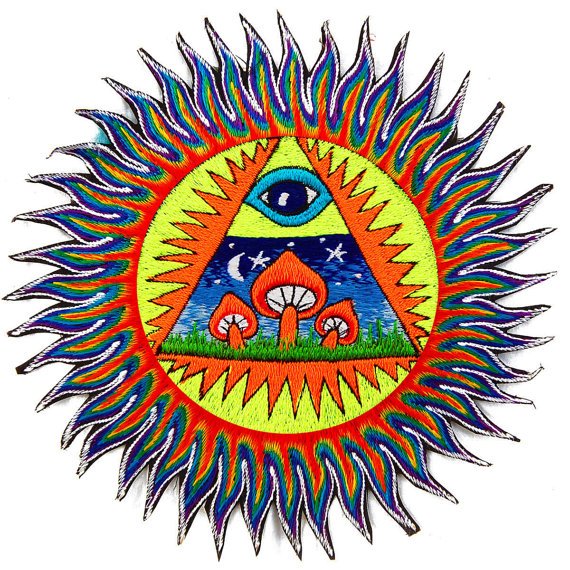 Source
From this perspective I find it fascinating to ponder if each cell contains a trace of the unified field of consciousness. Equally does the complexification of cells in effect turn us into conduits for a universal intelligence? The higher the complexity of cells the greater the ability to express said consciousness. Indeed from this perspective every living, breathing creature in the world are themselves individual expressions of one consciousness. Individual expressions limited only by their brains complexity and thus ability to express it. Keeping this in mind it certainly makes me wonder whether the complexity of the mycelium brain has in effect afforded it awareness, intelligence and a consciousness. Indeed are the mycelia threads akin to the neural pathways of our own brain?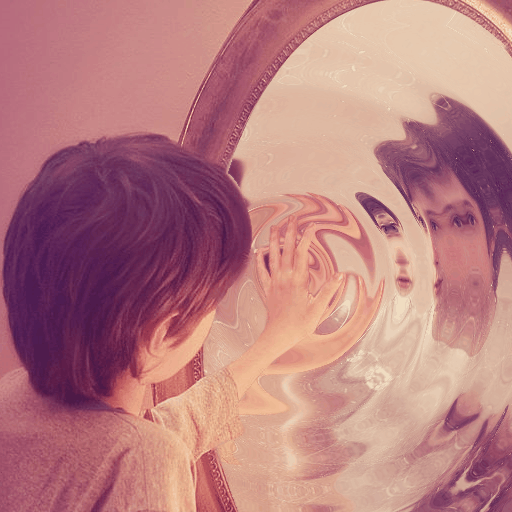 Mushroom Reality Bridges
Is the atomically collectivising consciousness conceptualising mycelium mushroom mind trying to reach out to humanity? Does it have a message to share with those that can hear it's whisper? Is the hallucinatory psilocybin experience somehow a bridge between alternate states of consciousness? Equally, if the mycelia has evolved to express intelligence and consciousness and it's above ground fungal manifestation is in effect a bridge between worlds, has it evolved with a sole purpose of communicating with intelligence i.e us?
Certainly in pre history we were involved in a physical symbiosis and equally to this day share over half of our DNA with fungus. From this perspective, does the psilocybin experience form some kind of intellectual and consciousness symbiosis? Can it ferment new ideas, thought patterns and indeed neural pathways in the minds of man? Lets explore a few of these ideas.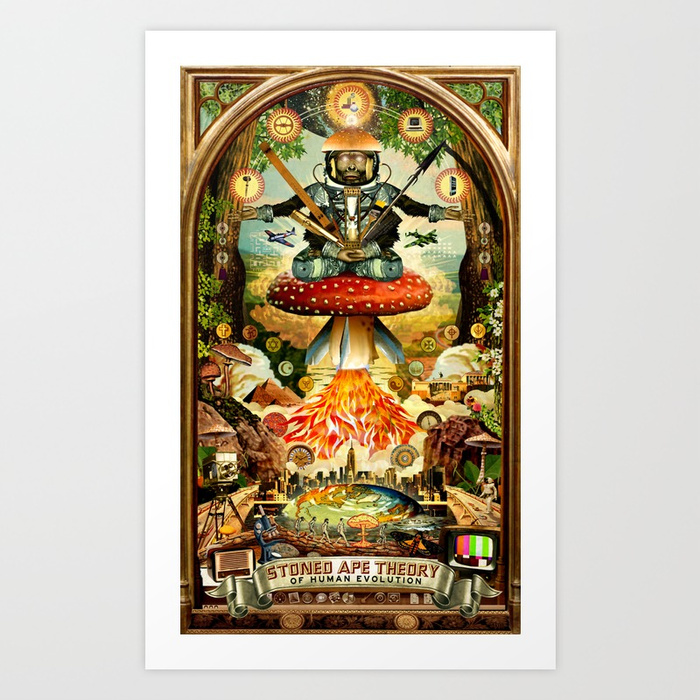 Source
The Stoned Ape Theory
Certainly Terence Mckenna's stoned ape theory is an interesting one. It's basically a hypothesis that relates to the (relatively) sudden physical expansion of the human mind. In this theory Mckenna argues that early hunter gatherers would have been attracted to the psilocybin mushroom as a food source. In short their consumption of these mushrooms then started a brain growth spurt and thus an evolutionary leap forward.
Now as great and as interesting as this idea is, I don't feel it to be completely correct. I find it incorrect as there are numerous animals (including apes) that regularly consume hallucinogenic mushrooms and their brains do not appear to have experienced the same growth. So it is not my belief that the consumption of mushrooms resulted in the physical expansion of the human mind. Equally I am prepared to believe that once intelligence reaches a certain level of complexity and self awareness the consumption of mushrooms could begin an evolution of thought and consciousness. But lets take a look at that hypothesis.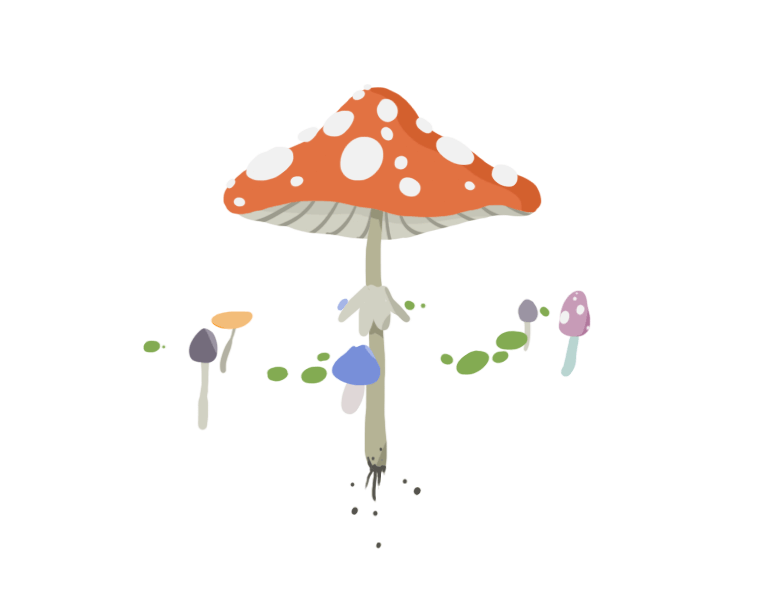 The Evolution Of Thought Hypothesis
As much as we were once involved in a physical symbiosis the concept of psychological evolution of thought powered by hallucinogenic mushrooms is a fascinating one. Perhaps the message whispered by the mushroom consciousness relates to the overriding intelligence of nature, creation. In creating new thought patterns and neural pathways the experience has potentially evolved our understanding of consciousness, reality and our place in the universe. Equally, in the destruction of the ego and associated belief systems the hallucinogenic experience removes you from yourself and indeed reality. Perhaps this enables you to look at things from a different perspective and potentially (with the experienced user) more objectively.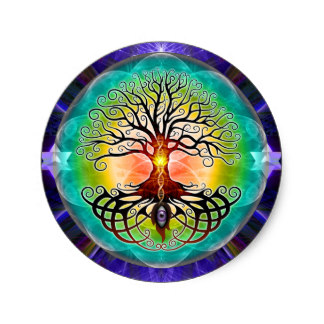 Source
Indeed much like aforementioned mycelium internet, does the psilocybin experience in some strange way connect us to the universal internet of consciousness? Does it speak to the quantum entanglement of reality? Fascinatingly, I wonder if our past use of hallucinogenic mushrooms evolved important pathways of thought that have trickled down into the public subconscious. And have these evolved neural pathways been integral to scientific understanding, quantum mechanics and indeed the creation of technology.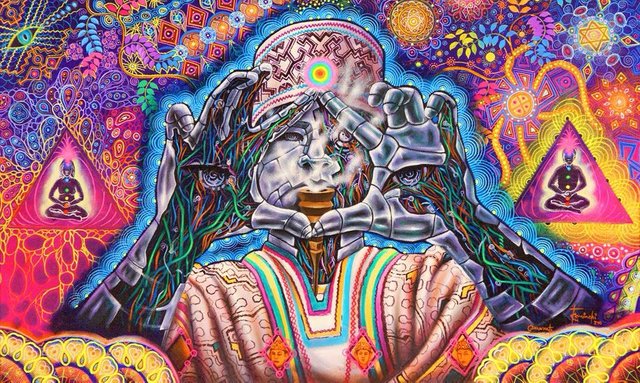 Source
Sheldrakes Morphic Field & Tesla's Flow Field
In relation to ideas being picked up by the public subconscious I feel this directly feeds into the 100th monkey hypothesis and the aforementioned morphic and flow fields. This directly relates to every thought and idea being held within some kind of universal field of consciousness. From this perspective I will share a reply I recently gave on one of my previous posts.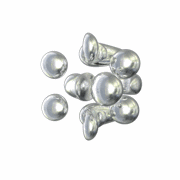 The way I see the morphic field is that if we could view our minds at a sub-atomic level then you will see that we are entangled with ourselves and the universe at large. From this perspective consciousness exists outside the physicality of the brain and every thought and action is held within some form of universal memory bank to which we are all connected.
Some of us can tune into this universal wisdom whilst others pick up on it at a subconscious level. Perhaps within this field certain truths, wisdoms or indeed evolutionary aids hold a higher resonant frequency and so are heard by more people/monkeys. Equally perhaps animals are more tuned with this field.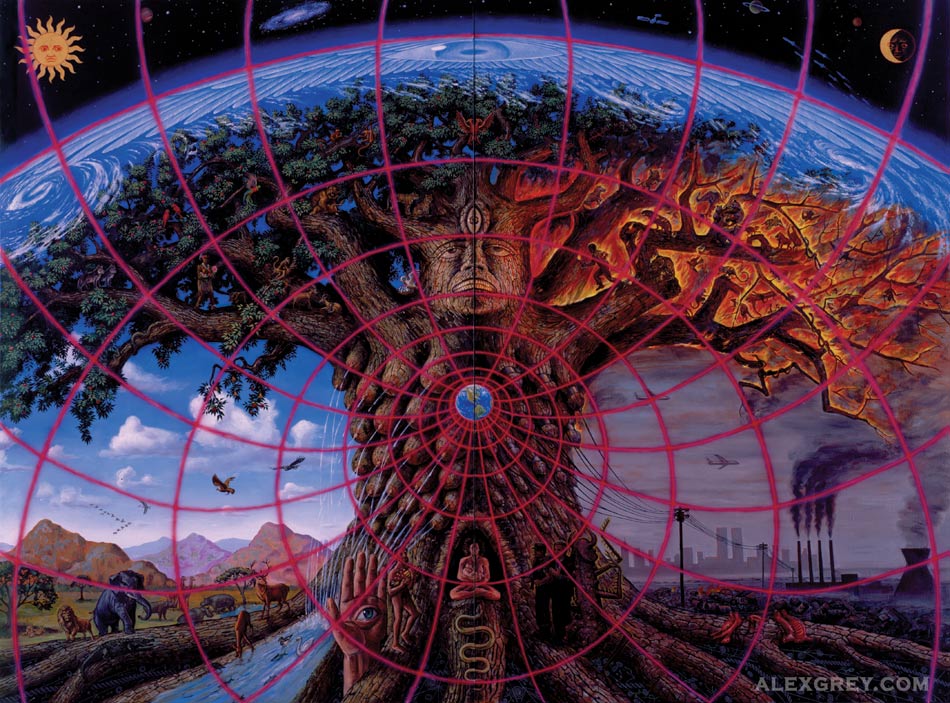 Source
Mycelium Earth Consciousness
If mycelium has evolved some form of consciousness then what is it? Does the complex, vast and ancient mycelia web somehow enable the earth's energies to manifest as intelligence, as consciousness? Within the psilocybin experience are we in effect in direct communion with the mind of nature? Or as I've already discussed does cellular comlexification enable mind to become an individual expression of a universal flow consciousness?
Certainly the concept of the mycelia mind offering differing expressions of earth consciousness is a fascinating one. Equally fascinating is the concept of cellular intelligence and cell memory. To me this is fascinating because it's widely acknowledged that certain mushroom spores/cells could have originated from space.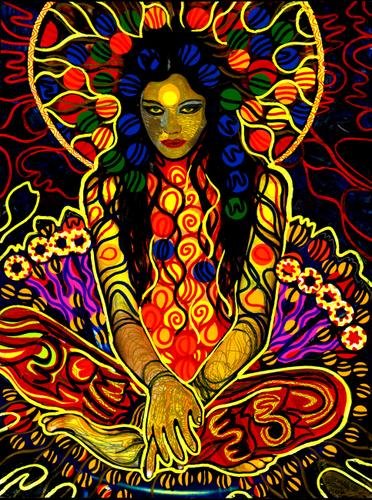 Source
In relation to this there have been several reports of transplant patients reporting experiences of cell memory. Whilst I doubt the validity of some people that have reported complete personality changes I feel the basic concept is indeed valid. From this perspective a mushroom cell that arrives from space and then over thousands of years grows into a vast (potentially neural) network, could (in theory) hold memories from whence it came. An equally fascinating aside is that if this mycelia brain evolves an above ground psychoactive mushroom, the hallucinogenic experience (and potential associated consciousness) could be extraterrestrial in nature.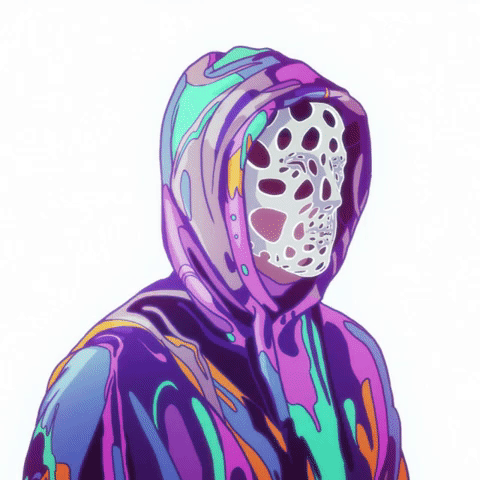 Psilocybin Treatments
So lets take a look at psilocybin itself. Firstly it's interesting that we share over 50% of our DNA with mushrooms. It's interesting in the context of psilocybin because at a molecular level it's very similar to DMT which is a compound found within the human brain. Interestingly there does appear to be some form of symbiosis happening between our brains and psilocybin. Indeed MRI findings have found an increased connection and communication between areas of the brain that are unconnected in a sober state.
The compound has also been shown to reset neural pathways and control/manage fear responses. This area of research is increasingly relevant to the treatment of PTSD and indeed depression. The opening and altering of neural pathways could equally play a key part in psilocybin's ability to treat (untreatable) migraines and cluster headaches. This area of research has been a literal lifeline to people suffering with this debilitating condition where it has heralded amazing results. An interesting little aside is that when consumed at low (non psychoactive) doses psilocybin improves eyesight. But again I've digressed.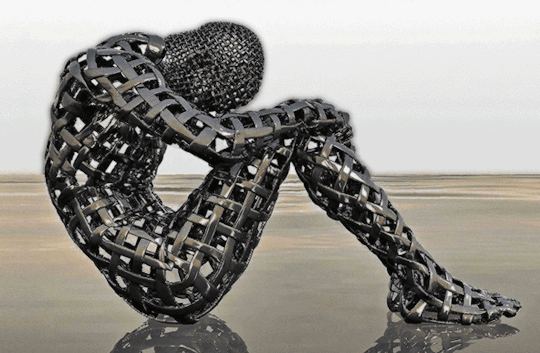 Mental Health & Depression
Firstly I would like to state my belief that the attribution of depression as a chemical imbalance in the brain to be a scientific dogma. Indeed in my mind there has never been a convincing argument to show that this theory is anymore that an assumption. I touched upon this in a previous post where I wrote:
In terms of depression it has never been scientifically proven that this condition is caused by a chemical imbalance. Indeed if depression is a chemical imbalance then why is it unknown amongst indigenous communities? At least until they are assimilated into western society then often go on to become not only depressed, mentally ill but also drug addicts, alcoholics and prostitutes.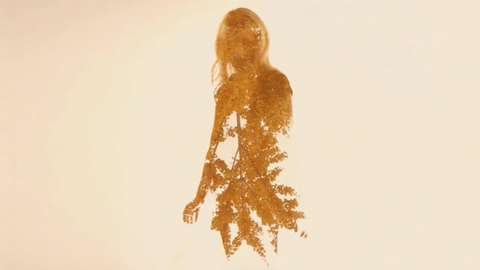 This has all been conveniently glossed over by the pharmaceutical industry. Purely because they want to sell you drugs to correct this unsubstantiated imbalance. Indeed the greater our disconnection becomes the more drugs they will be able to sell. These drugs may mask your symptoms but they are often at the detriment of other aspects of health, including mental health. They are little more than a band aid and will never cure those that take them, the best they do is stabilise you for varying periods of time.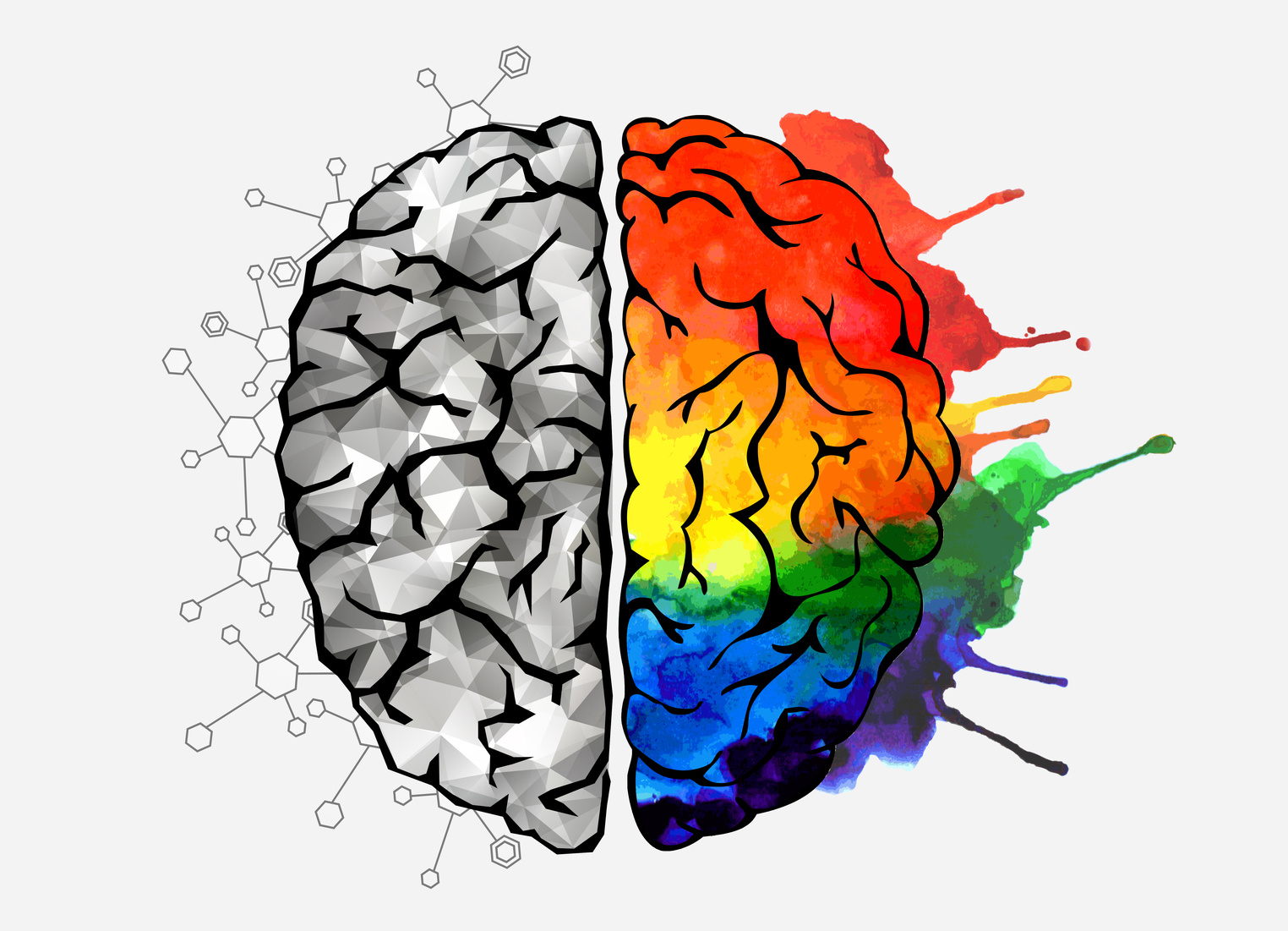 Source
Mushrooms & Mental Health
I have written extensively about numerous causes of depression and mental health and I intend to write an entire post dedicated to this subject. In the essence of time and in order to retain a cohesive narrative I'm not going to dwell upon cause too much, but rest assured I will be back to expand upon this subject. In terms of mushrooms and their potential to alleviate mental health issues and depression this is not a subject to be taken too lightly.
If you have mental health problems mushrooms should not be your first port of call, equally in certain countries they are illegal. As with all aspects of life before a decision is made, research is required and equally if you decided to go ahead I think surroundings and company are key. If exploring mushrooms as a way to alleviate depression or PTSD you should have someone that is both sober and experienced with you, someone you trust. I'm sharing ideas of how psilicybin may interact with the brain, I'm not offering advice and I'm not proposing that this is what you should do. Again, follow your own path and carry out your own research.
So lets take a look at how the humble mushroom could aid those that suffer with depression and PTSD. Now I've already mentioned that psilocybin can reset, open and alter neural pathways but lets go beyond the words and take a journey into the mind. Are you ready? Let's go!
Journey Into The Mind
Throughout our days, months and years we all experience loss, negative thoughts, worries, concerns and for some trauma. Some of these feelings, thoughts and emotions are resolved whilst others aren't and so we internalise them. This is an entirely normal process and indeed one that's relatable to the human condition. Sadly with busy lives and the fast pace of modern living this process can gradually lead to the build up of many unresolved issues that we have placed to the back of our mind.
Over time these negative emotions can become akin to a knotted mass within the brain. Think of it as a tangled mass of elastic, a knot of negative emotion and unresolved worries. Eventually it becomes so knotted that it begins to impede the free flow of energy and thought. Within this process we begin to create cycles of thought that become increasingly tighter. Like a loop we become trapped within these cycles and emotional triggers.
In disassociating yourself from the ego and viewing your thoughts, fears and worries from a different perspective; I believe psilocybin enables you detach yourself from the ego and thus view your concerns objectively. It enables you to travel into your knotted emotions and begin to process them. Like a psychological seamstress moving in and out, untying the knots, freeing the flow of energy/emotion and identifying the root cause of the problem. With the identification of emotional responses the experienced user may be able to objectively change them. To create new thought patterns that overide these previous cycles of negativity.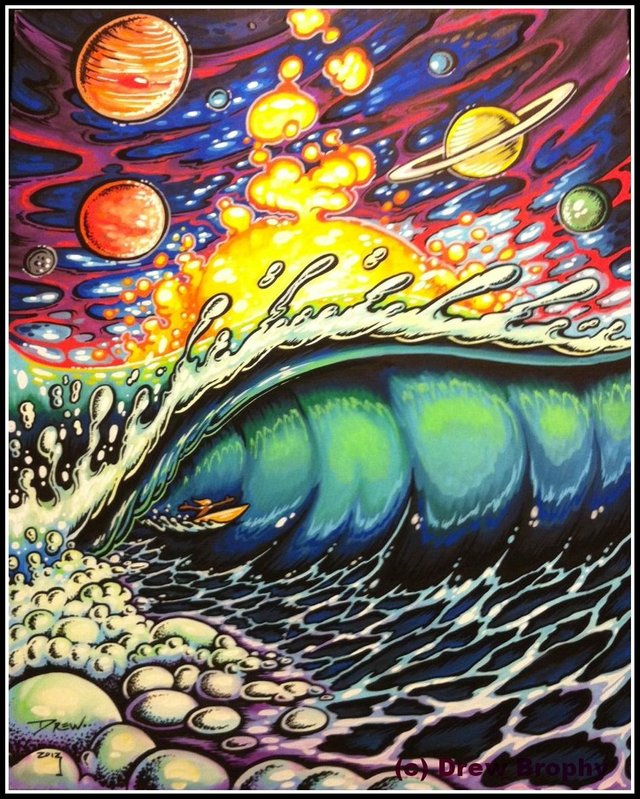 Source
Conclusion
I hope you've enjoyed our journey into the multi-layered, multi-facted and indeed potentially multi-dimensional brain of mycelium. Next time you walk in the forest or across a beautiful meadow take a moment to ponder the mycelium mind that lays under the soil on which you tread. Equally, perhaps if you listen hard enough you may be lucky enough to hear its whisper. Indeed as the sun rises and scatters the morning mist like ghosts fleeing the purity of daylight. As blossom falls from the trees and the first rays of summer warm your skin, then know that the voice of nature speaks to all that listen.
Thank you for taking the time to read and support my post. Until next time I will once again leave it to you to decide who has the perceptualflaws.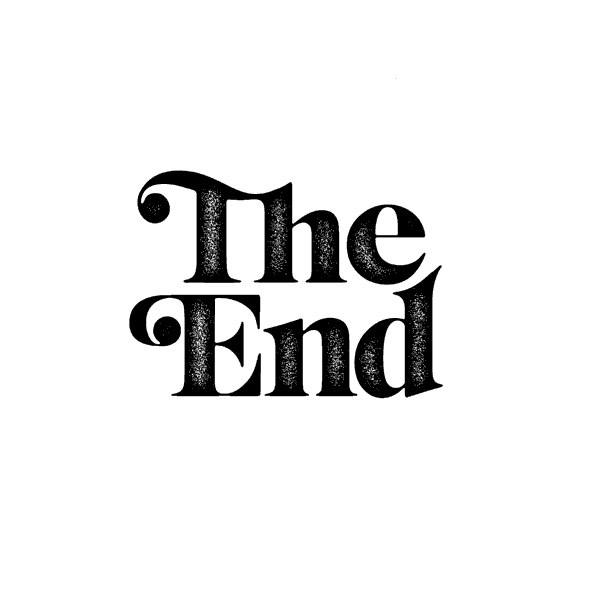 References>/b>
1)http://www.bbc.co.uk/earth/story/20141111-plants-have-a-hidden-internet
2)https://www.wired.com/2010/01/slime-mold-grows-network-just-like-tokyo-rail-system/
3)http://scienceblogs.com/universe/2011/07/17/living-in-a-mycelial-world/
4)http://fantasticfungi.com/paul-stamets/

Written by perceptualflaws
Gifs courtesy of giphy.com
Banner Gifs courtesy of @justcallmemyth
I'm proud to be both a member and supporter of the Minnow Support Project - brought to you by the hard work of: @aggroed, @teamsteem, @canadian-coconut and @ausbitbank,
discord channel: https://discord.gg/HYj4yvw