A thought experiment for dealing with stress
A thought experiment for dealing with stress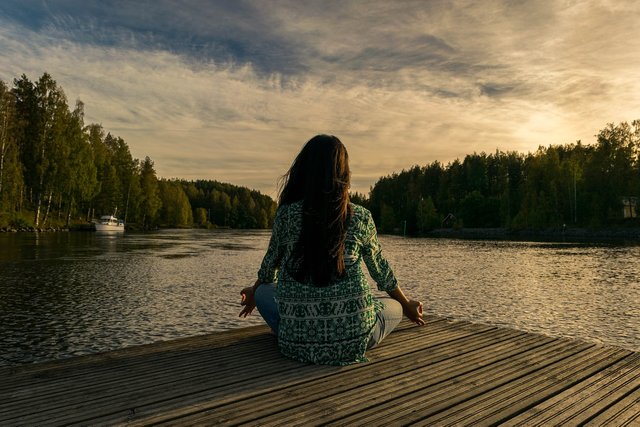 Pixelbay
Fear Of The Unknown
The unknown, Chaos, Unbalance... the way our body and brain react to those things is usually fear or stress. The monsters in our closet or under the bed, which of course residing in places far from our visual perception. The darkness made us imagine things and the scary stories can terrorize our undeveloped brains, but the adult brain knows that those thoughts are irrational. We couldn't see clearly... we automatically saw a danger in the unknown. As time passes we learn through experience that those fears are just an illusion of our mind, we learned that there's nothing to fear of darkness itself and the monsters under our bed are not real.
We assume that by a certain age we stop believing or fearing "unreal" things or "illusions of the mind". Of course... monsters are not real! we just feared the unknown. through time and experience, we learned that darkness is just just the absence of light and nothing bad happens. You will be surprised to know that this assumption is wrong! we still see a danger in the unknown and chaos - only now it's a bit more tricky because we have different names to the fear and the unknown monsters. One of those monsters we still fear is "time" - We emotionally stick to past situations, irrationally anxious that they will happen again (sometimes in an unconscious way). We are Living a stressful life thinking of future situations which didn't happen yet and might never happen. Being anxious or stressed are just different words to describe fear or as I once saw in a quote: "the businessman word for fear is stress". When everything is in "chaos" and a bunch of thoughts running in our mind... people we need to talk to, stuff we need to do or pay for, places that we need to go to, situations in our life - it creates a feeling which everything is a mess and we are not under control, we don't know what to focus on and we simply can't think about everything at once... the thoughts are pooping out randomly causing stress. From my perspective, it's unbalanced and if you think about it for a second, just like we said those unprocessed thoughts of the future are just "fear of the unknown". Its shown in thoughts like: "what will happen?" "where am I going with my life" "What if..." etc...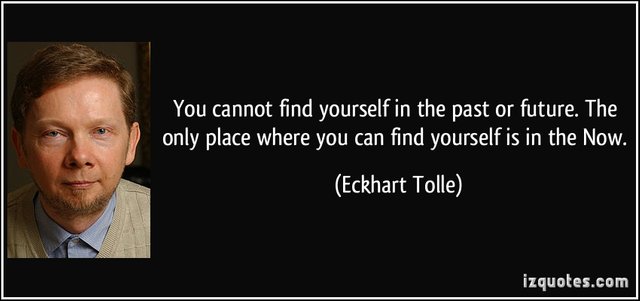 izquotes

Why do those situations cause stress in our body? and can we do something about it?
First, we need to realize that the unconscious brain can not distinguish between a memory and a made-up situation, it can't even distinguish between reality and imagination. Close your eye and try to visualize a situation which made you really happy or angry, relive it for a second... the emotions rise up again right? why would they if that memory or made up situation does not exist in the present moment? I don't know the answer but that's how our brains work. But we can use this information to our advantage and mindfully watch which thoughts we think and how they affect us. If a certain thought is popping into our mind without our control then maybe it has an unknown part to it, an unfinished plan, some parts of the information are missing or we simply didn't process it enough. Think about it... if you have all the data you can possibly have and a plan on how you are going to act in the situation or what will you do to fix something then there is no logical reason it will cause you any stress. What we want is to make the unknown known and the unconscious conscious.
The thought experiment I will show you here is something I do from time to time and it helps me to create orders out of the chaos in my mind. If you would imagine your mind as a desk full of papers and objects all scattered around than I'm sure it will be hard to find a specific paper in all this mess... and if this specific paper is very important to you it might even create some stress not knowing where it is. So the point of the thought experiment is to clear our desks (or rooms, if this analogy is fitting you more) and make it easy to find anything you need, we will know where each object and paper are located and what's is written on it. Only those objects and papers are not physical things but our thoughts, plans, information, and even ideas. Our thoughts are a little bit different from papers and objects, but if they are well organized and planned in our mind, they won't create as much stress and their tendency to pop up randomly and remind us of something will decrease. The logic behind it is simple, less chaos/unknown = less fear/stress.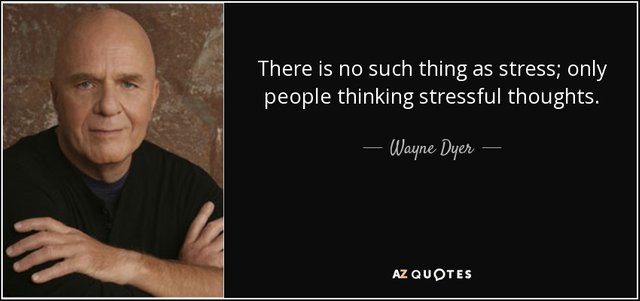 AZ QUOTES

Practical Shit
Let's get started!
First, you would need to find a quiet place and free some time, 15-60 min and might take even more.
Sit comfortably as if you are going to meditate now but don't lay down, you might fall asleep.
Close your eye and start breathing deeply for 3-5 min, just to get to this relaxed zone. Again as if you are meditating! (some people would actually consider this as a kind of meditation)
Now we are going to begin the thing we all came here for! I'm going to ask you to think of a few things which might cause you stress or any negative emotion in your life. Only the top 3 - 4 most important things you can think of... usually you will automatically know what to pick as it pops into your head. It can be anything so feel free with this!
I want you to take each of those things and think about them as deeply as possible, clearly and with as much information as you can. You need to know exactly where you stand in every situation and the "parts" which this situation is built of. Again feel free with this, some of those situations in your life might be easy to describe and some will be a bit harder (example for a situation might be: "I need to find a new job"). We are starting to make the unknown known and see the big picture of this situation.
Now we are really going to make the unknown known and make some order out of the chaos. You gonna take each of those well-described situations and think of every possible thing that might happen in relation to the situation ( you are going to imagine scenario 1, 2, 3, etc...). This is very important, to be honest with yourself and aware of what you are thinking. You need to think of both the good things and the bad things which might happen. Leave biases aside and try to just imagine all the different paths this situation can possibly take. You might notice that by simply having this kind of big-picture thinking and have a general feeling of what might happen will relieve you of some stress!
We can now start to think about our plans and what we are going to do about every situation, you might find out that you don't have to do anything about a certain situation coz you don't have much control over it. Or maybe now after we thought about every possible scenario, we would want to change the actions we planned to take in order to try and affect the outcome (knowing that the fact you simply thought about it doesn't mean it's going to happen). The general idea of this part is not to have a plan for a good life but simply by having some kind of plan or course of action in order to decrease the number of thoughts we think about the situation and if thoughts about the situation will still pop in there you will simply say "I already have plans for that" and move on without getting stressed by the thought. It might sound weird but it works for me!
This is the last part! All you need to do is to think freely about everything for a few minutes and let your mind process it (It can actually create a lot of information to process). Try to observe the way you feel and think at that moment and looks for any signs of change. Ask yourself again if you are stressed about anything and why? see if anything is in order and in it's designated space. Think of anything you would like to think about!
Open your eyes, smile, and stretch :)
Comment here about your experience so we could discuss it!
🙂Thank you for reading!🙂