ADSactly Advice - How to Use Ancient Wisdom to not Quit When Life (or Steem) Gets Unbearable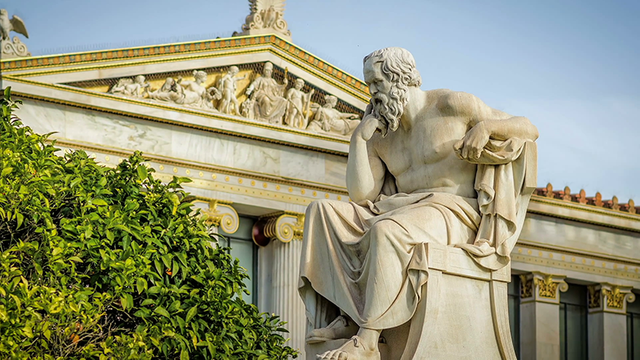 Almost everyone reaches multiple points in his life when giving up feels like a solid option, to just end our life when even the tiniest amount of stress is too much for us to handle. This sounds very much like the burnout syndrome and I would agree.
But there are times when life is going well and then it suddenly strikes the foundation of our life like a thunderbolt sent down from Asgard by Thor.
So we can experience harsh stress that kicks us out of our shoes and stress that affects us over a long period of time which completely drains us of our life energy.
We even collectively experience a depression together at the moment! Can you guess what I mean? Yes, the Steem and Steem Backed Dollar price are dropping harder than my school grades 10 years ago when I missed over 200 hours every season.
Many people have quit Steem now, and that does not only include people Minnows but also Whales that have invested a lot into this platform that received a lot of hate in the form of downvotes from other people and quit altogether.
Just look at the following depressing Steem and Steem Backed Dollar charts.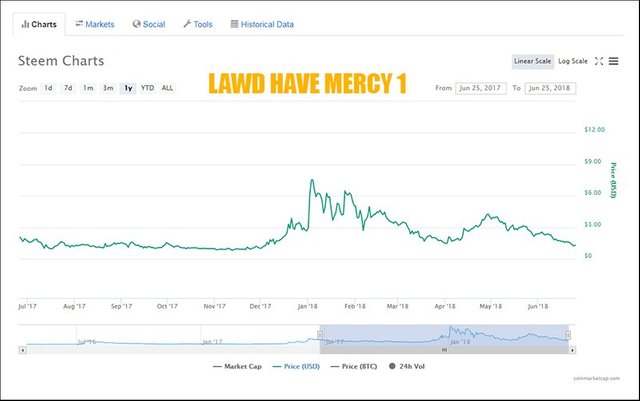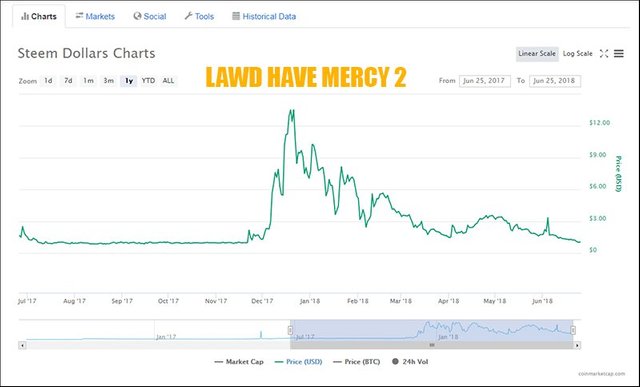 Will You Also Quit?
Will you quit just like them because you are not making any money here on Steem?
I want you to think about these questions: Where would humanity be if everyone would quit when it gets tough? Where would you be if you had quit on all your problems?
We wouldn't have gotten that one beautiful woman or man that we wanted, we would have not reached our goals, or we would simply have died too early.
We wouldn't even browse the internet today as it wouldn't have been invented because the people that have invented it would have quit when things got really hard.
They would have quit because they ran out of funds, because they got injured, because they broke up with their partner and for many other reasons.
You gotta reframe your thinking, Marcus Aurelius said that a man is not who he thinks he is, but what he is thinking. If you think you are a loser then you will act like a loser, if you think that you are the reincarnation of Odin himself then you will act like an unstoppable force.
I am certain most people know the author Friedrich Nietzsche. He said, that the Übermensch is the person that does not only endures lives hardest strikes but the Übermensch loves hardship and grows stronger through it.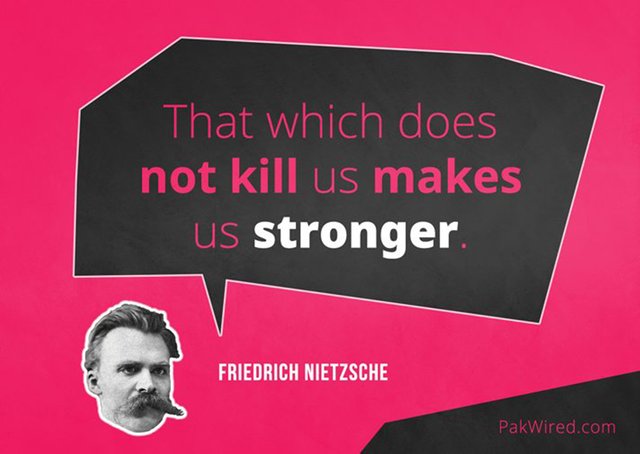 Philosophy is a powerful tool, just like history as well, we are not the first ones that go throw the difficulties of life, in fact, we cannot even comprehend what our forebears went through.
They were hunter-gatherers and they were sometimes eaten alive by wild animals, they died at a young age because of wars, they were tortured and burned alive and much more than that which is 1000x worse than what we go through.
We live such comfortable lives nowadays, we need to learn gratitude even when we are at our absolute lowest.
This is the method of true strong and intelligent human beings to deal with very hard times: Always convert every minus into a plus.
Your partner loved you that you loved more than everything else in the world? As harsh as it sounds, but now you will learn to love yourself just as much as you loved your partner, you will learn that being single comes with great benefits as well.
I personally am single for over 2 years now and if I would find a great woman that I like I would want a relationship with her but I am not actively looking for it because I value my time and because I have tons of goals which take all my time.
That is what I have learned 2 breakups ago, that being single comes with a lot of benefits (which you forget when you are in a relationship for a long time), but to learn the true value of that I first had to go through some pain, just like you might go through some pain right now.

The Steem Problem
Back to the current Steem depression, how can you handle that Steem problem and not quit like some other people when it gets hard?
It is a matter of your values, principles and thoughts. If you value discipline, patience, steadfastness, courage and strength and forbid yourself to ever quit then you will very likely not quit when it gets really hard.
I told myself that I will never quit Steem. The only time I will quit is when Steem stops existing and we know that cannot happen because there are many other great Steem platforms like DTube, Dlive and Busy for example.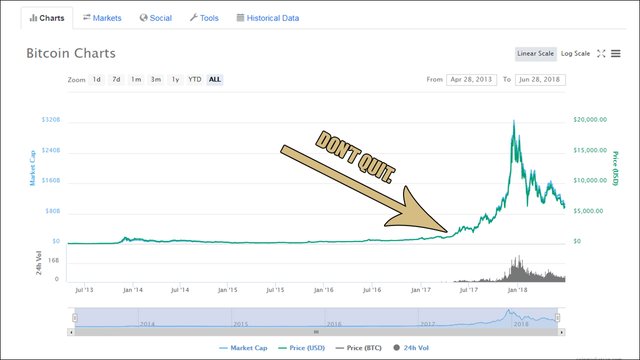 And if that doesn't help you then here are some of my favorite inspirational quotes that I made after reading "How to Stop Worrying and Start Living" by Dale Carnegie.
"Let's not imitate others, let's find ourselves and be ourselves".
"The most important thing in life is not to capitalize on your gains. Any fool can do that, the important thing is to profit from your losses. That requires intelligence; and it makes the difference between a man of sense and a fool."
"There is a Scandinavian saying which some of us might well take as a rallying cry for our lives: The north wind made the Vikings."
"Two men looked out from prison bars, one saw the mud, the other saw the stars."
"I must lose myself in action lest I despair" <- That means to be so busy that you cannot worry.
"A political victory, a rise in rents, the recovery of your sick, or the return of your absent friend, or some other quite external event, raises your spirits and you think the good days are preparing for you. Do not believe it. It can never be so. Nothing can bring you peace but yourself."

Important Notes
I hope you enjoyed this post and I also hope that you use my advice and my quotes to get ahead in life and to deal with your problems!
Pictures don't need to be sources because I made them all myself except the Nietzsche quote picture which has the source written on the picture and the thumbnail which is sourced here: Thumbnail source
If you have suggestions or criticism then please write those into the comments, I will gladly answer them. : )

Click on the coin to join our Discord Chat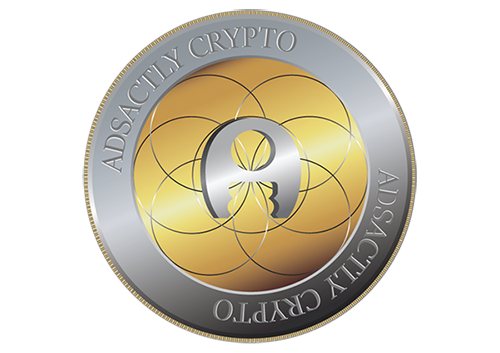 ---
Vote @adsactly-witness for Steem witness!
Witness proposal is here:



Go To Steem Witness Page
In the bottom of the page type: adsactly-witness and press vote.



Use small letters and no "@" sign. Or, click here to vote directly!
Thank you!

---