I have been on the platform for almost five months now and I have not really taken the time to thank a person that helped me on this platform. We both entered the platform at the same time and had grown side by side supporting several projects and initiatives.
She is the crypto chick that would ask people if they needed help in cashing out. That resteems undervalued content to her more than 3000 followers and a number of them are Whales. She also provides feedback and mentoring to a lot of new people.
She often hangs in the #introduceyourself tag to welcome and give a boost to new people. Imagine that your introduceyourself post shared to over 3000 people at once thus giving you a huge visibility in this platform.
If someone had done that to mine I might have more than 5 upvotes than did not reach 0.06 cents. I received 2 comments in that post and one of them was from the ever-supportive friend that she is.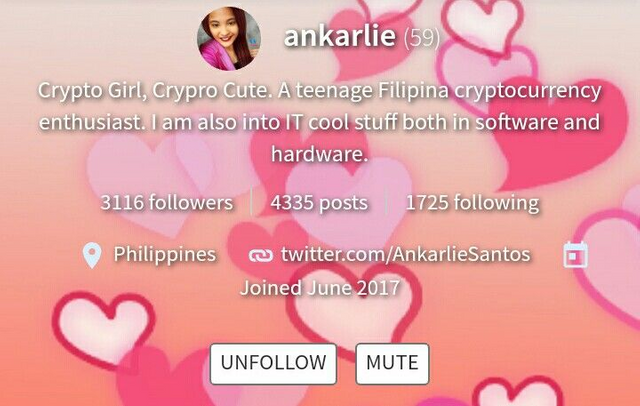 I am talking none other than @ankarlie the 19-year-old girl who is well loved and respected not only by the local community but even outside of the country.
If there is anyone who can outcomment me it is her! She is warm, funny and exudes a positive energy that makes you feel you can do anything.
How I met Ankarlie?


I was researching a lot on how to earn from cryptocurrency because I wanted multiple streams of income. After failing in making Bitcoin Miner rig from several scrapped gaming computers my friends had because of the high energy cost here in the Philippines we decided that trading and investing was the way to go.
So in my research, I found her crypto group. At first, I just observed and read their conversations and analysis. Slowly I began to interact and give my opinion on several ventures that they were into.
We went into all sorts of things like trading, mining, exchanges, ICOS some even were doing CAPTCHAs and faucets. We unfortunately even joined a couple of cloud mining scams and even the dreaded "Online Paluwagan" or Online Matrix scheme. If you want to know more about that topic you can read it in this post Online Paluwagan, MLM and the lure of easy money
What I liked about Ankarlie is she always looked after her people. When they got hit by scams like the "Online Paluwagan" she tried her best to get back the money from scammers by investigating and pursuing them. At a loss, she even gave money back to some members who had sunk so much money into it.
So last October when we got invited to Steemit we took the plunge.
Ankarlie in Steemit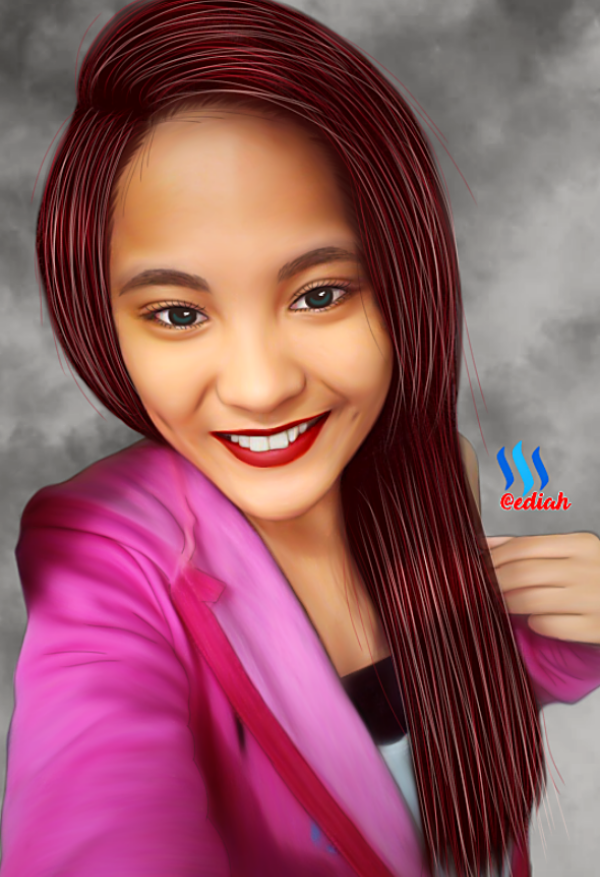 So we both have been writing, mentoring, community building and trying to inspire people. It is hard I tell you. Especially that period after the introduceyourself post that earns a lot for most people. The first month is the hardest. To see all that attention dry up and votes come down to single digits.
@ankarlie comes in and like a hero helps bring them to focus and receive some much-needed upvotes.
She does not do this to make people worship her, or to lord it over people that she has strong connections or feel superior to others. She does because she genuinely wants people to succeed. Their triumphs are her triumphs. When they are able to provide for their families then she is happy that she was able to help. It is quite refreshing to see that she is humble even if she has done so much.
Unlike some other people that I had the misfortune to know @ankarlie does not go bragging that she knows @surpassinggoogle or that she received an unexpected delegation from @stellabelle . She doesn't boast that she is doing so well or is a leader. In fact, there are times I want to smack her in the head for feeling she does not have the ability to lead or inspire people. It is not about age, social standing nor experience to be a leader. It is by inspiring people to become the best versions of themselves that make a leader.
She was even asked to present one of the SteemSecrets and she talked about taking Steem to the Moon!
"Instead of spending too much time dwelling on possible reasons why steem is likely to fail, take the high road instead, focusing on how steem can't fail, for the sole reason that "you" are here".
The Dream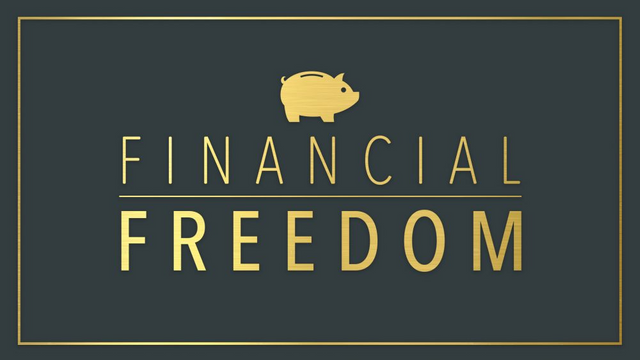 Source
During one of those days that we would talk together with TL that her dream is to be able to provide people with the opportunity to earn and live a happy life. A lot of Filipino families don't earn much. A lot are below the poverty line and can't eat three meals a day let alone have basic necessities like water, food, and a roof over their heads. It is her dream to be able to provide that to people by means of cryptocurrency and financial education.
She has done it all and our latest way is Steemit. With proper guidance and mentorship she is making a difference in the lives of people.
I share this vision of hers and will strive to make it a reality. As we build a community of people who are creating good quality content, investing more in Steem and engaging the community making it better.
Get to know @ankarlie and join us in our journey to help more people.

I support @steemfreelancers