The Spirit of Communal Unity - "Bayanihan", 46thPhilippines' Curation Updates
Welcome to @bayanihan's Daily Feature of Posts and Authors #46!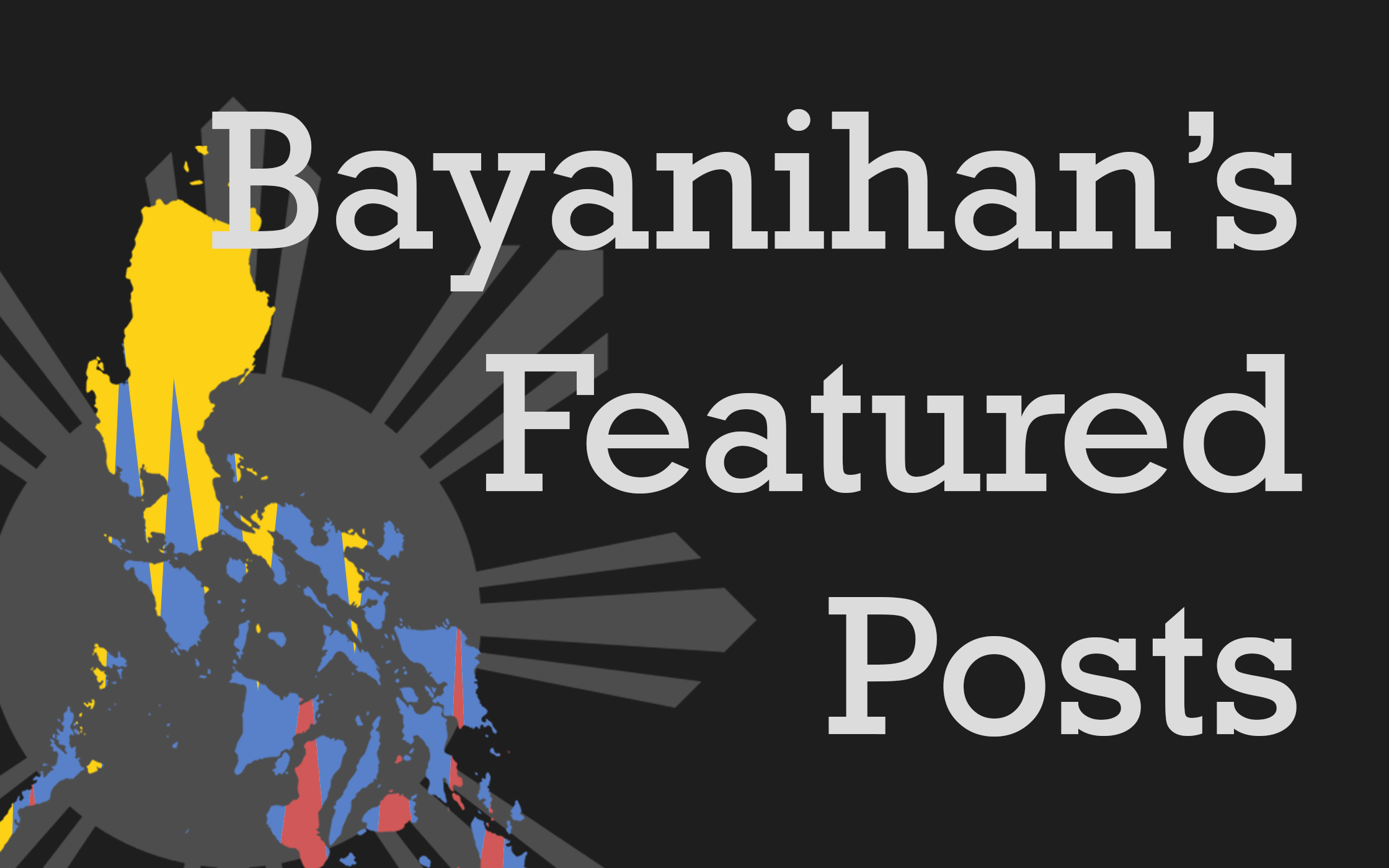 Hello everyone! This is @dandalion bringing you the 46th edition of @bayanihan's daily feature of posts and authors. With the mission of discovering and rewarding quality Filipino posts, @bayanihan and its wholesome curators are proud to present the Daily Feature of Posts and its Authors. This is a new initiative created by our Bayanihan Curators, with the aim of boosting the Philippine community by exposing their crafts and providing them decent rewards.
Latest Bayanihan Curators:
---
The Bayanihan posting (daily feature of posts and authors) will be on regular basis because everyday, unique individuals share different types of content and articles. In case, we missed out some update/s, we will be featuring the missed posts of the preceding day/s and include it on the latest curation. We will try our best to look for good content and curate all posts with designated tags for the Philippine community.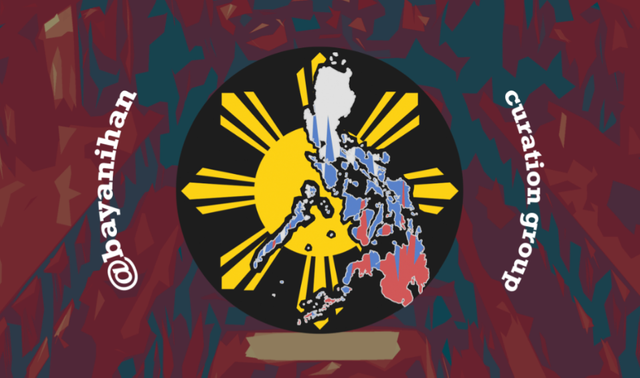 Design Banner credits : @deveerei
---
What do Authors get when their posts are featured?
---
Special Thanks to the for the support given :
What to do to Get Featured?
---

"The house that we stayed was the house we slept for a number of times during our stay in Claveria. The house was just made up of both wood and cement that is why it would really be so cold from the evening until 6 in the morning. We do not really have a list of activities to do but we enjoyed our stay there. Part of that is eating the fruits and vegetables that were grown on their backyard. My mom in particular enjoyed eating the jack fruit. I must say, it tasted so sweet!"
It looks like you had a grand time with your family, @gailbelga. I love how you ended this wonderful post by saying it doesn't matter how comfortable or uncomfortable travelling may be as long as you'd be doing it with your family. As for me, it doesn't matter where we end up going, as long as I'm with my family, I'll always feel at home.
---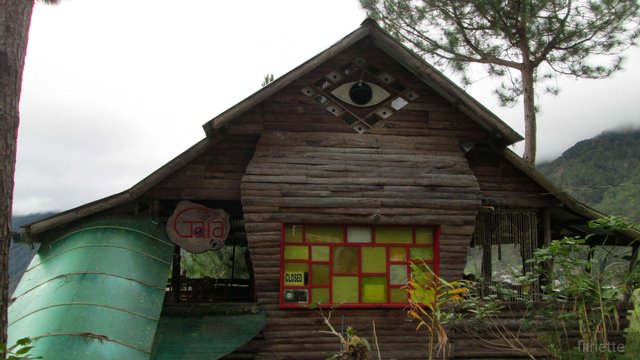 Image sourced from the post
"Gaia Cafe and Crafts is the famous cafe from the Filipino movie, That Thing Called Tadhana (That Thing Called Destiny) where the lead actor and actress stayed at a cafe for the night. I fell in love with the cafe at that moment despite not being able to see it in daylight and I decided to visit the place."
I've heard so much about this cafe! I'm one of the microscopic few who haven't watched the film, but I'm very interested in visiting Sagada someday, and maybe drop by this famous joint. It may not be a blind date since I plan to stick with Red for the long term but a date with him in this artistic cafe would surely be delightful.
---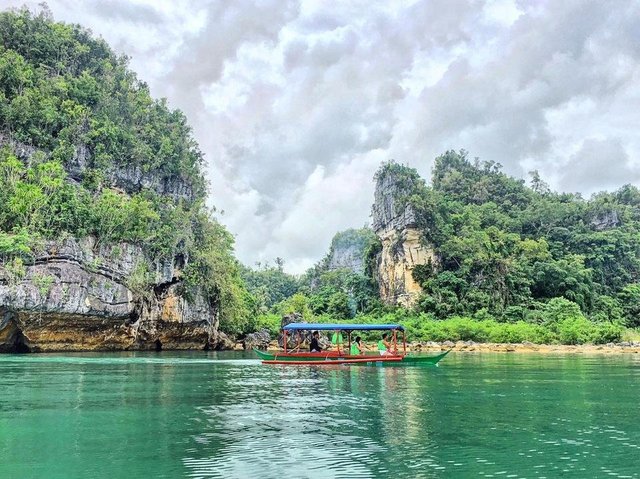 Image sourced from the post
"We rode in this small boat which can carry around 5 people including the boatman. I'm trying to remember how much we paid for this but sadly I have a very unreliable memory. Haha. The only thing that is vivid is how breath taking those rock islets that we saw along the way, a beauty worth remembering."
My oh my! I'm dumbstruck by the beauty of this place. Our country is abundantly blessed with alluring islands and it is my utmost wish to be able to visit them all. Thank you for sharing these awesome photos, @randomtravels. I shall feed on them whilst waiting for the chance to personally witness the wonder of these captivating sights.
---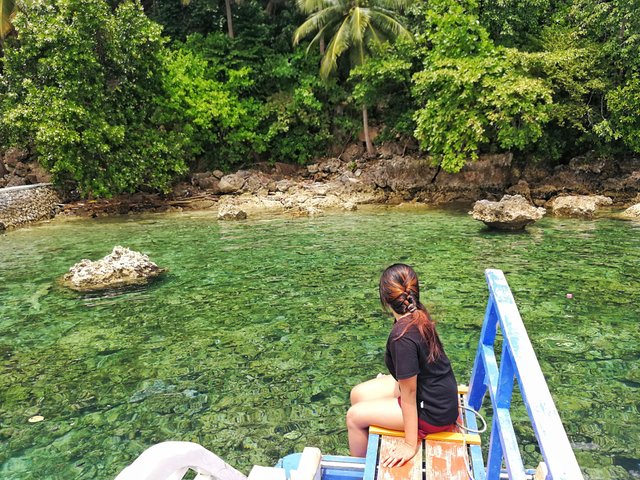 Image sourced from the post
"Samal completely released my mermaid soul from being chained. I love the water but my fear of drowning because of shortness of breath or an attack of muscle cramps keeps me from not swimming without the use of a life vest. But this time, I let myself to conquer by jumping off the boat and swimming to and fro knowing that the water is deep."
I grew up in Davao City, and I have been to Samal Island a few dozen times but I will never stop wanting to go back there. It is truly a gem, not only because of its pristine white sand beaches, but also because of its friendly people who live a peaceful laid-back lifestyle. Thank you for such a wonderful post about Samal, @kneelyrac !
---

---

Support these authors!
By giving these featured authors an upvote on their posts or resteeming them to share it with others, you effectively become part of the bigger picture that @bayanihan is trying to make. Thank you so much!
Support the Philippine community!
Support fellow Filipino steemians by following our curation trail at:
Support @bayanihan curation account by delegating Steem y. Links are the following for the delegation :
Thank you very much! Until the next update.