As promised, the semester-long crypto-experiment conducted by graduate courses at Temple University's Center for Public History and Temple's MLA Program has concluded with an allocation of the rewards pooled by this and 15 other accounts. (To see a summary of this 15-week effort that produced nearly 300 posts and drew more than 10,600 upvotes click here.)
It all started back in January when we set out to "explore history and empower education." Click here to learn more about the origins of the project.
Drumroll Please...
---
After much exploration and consideration, we are pleased to announce that this account plus all of its assets, which includes more than 3,847 STEEM, will be transferred to the Wagner Free Institute of Science to continue the Temple University-Wagner Free Institute Fellowship Program. This project, which is now in hiatus, got off the ground in 2016-2017 with a $12,000 seed grant from Temple University's Presidential Humanities & Arts Research Program. Its goal? To stimulate opportunities for Temple faculty and graduate students in the creative and academic disciplines to work with the Wagner Free Institute of Science and it's collections. Eight projects were funded, the success of the program was apparent to all involved, and the question soon became, where could funds be found to continue this fellowship program?
The answer: pair up with the power of Steemit, where valuable content plus community interest equals currency.
What is the Wagner?
---
The Wagner Free Institute of Science at 17th Street and Montgomery Avenue in Philadelphia is a museum and educational institution that remains nearly unchanged since the nineteenth century. Its free public education courses on science, after more than 160 years, make it the oldest program devoted to free adult education in the United States. The Institute was formally incorporated in 1855 and designated a National Historic Landmark in 1990. Its museum, library and archive constitute a living vintage resource and a unique cultural destination.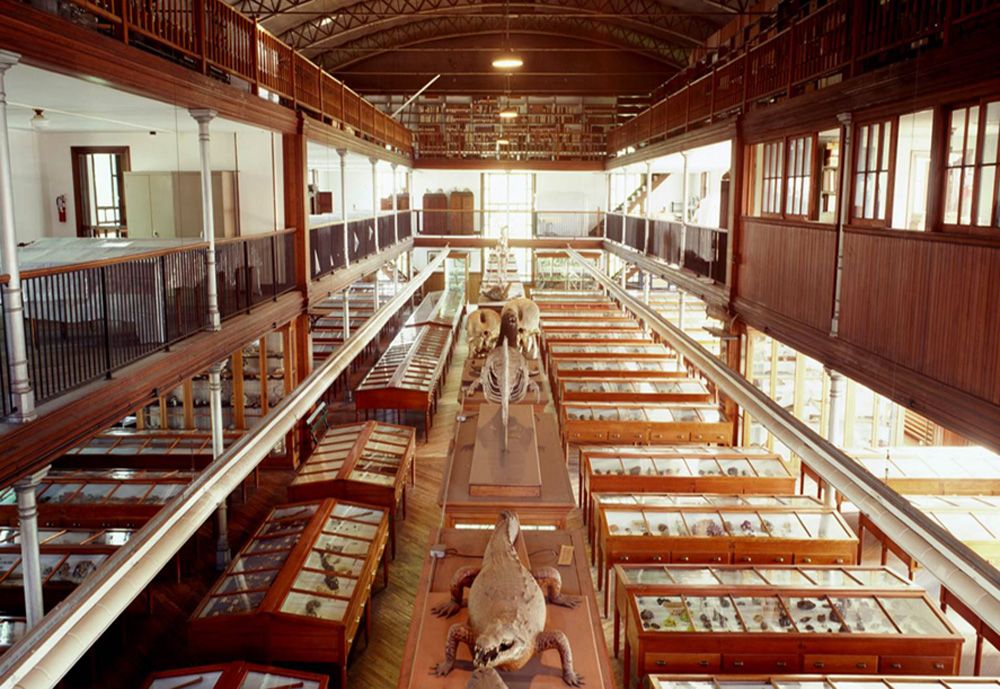 Wagner Free Institute of Science. The Gallery. (Image Source.)
The Wagner's commitment to experience and object-based learning makes it an especially strong partner for Temple University.


Wagner Free Institute of Science. Exterior and Lecture Hall. (Image Source.)
Next Time: More about the Wagner and past Temple-Wagner fellowships.
100% of the SBD rewards from this post will support continuation of fellowship program at the Wagner Free Institute of Science.