PHC Top 3 Monthly Contest 📺June📺: Share Your Top 3 To Win A Steem Prize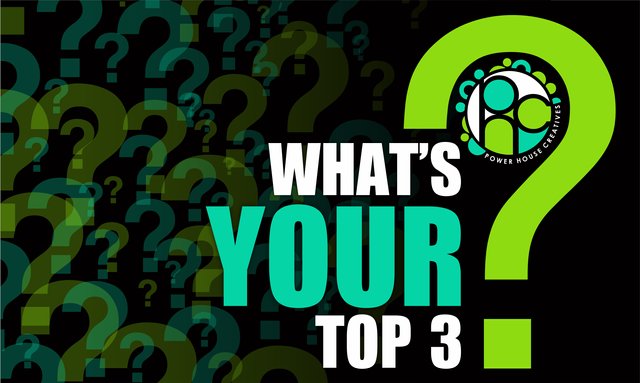 What's up everyone!
Welcome to another fantastic round, where you give us your favorite top 3!
We had an amazing time last round where you shared what your favorite movie tunes were and then some! For this round, we want to bring a little excitement that comes from your inner child, that bit of magic and adventure that got your heart racing! But first……….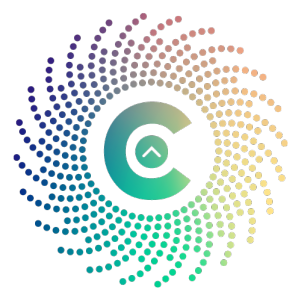 @curie have selected us for support and this support will go straight into our winners wallets. They have so graciously allotted us 50 Steem to distribute between May and June to boost the rewards. The top 3 positions will win their share of the prize pool as normal but then, on top, we will add the steem prize. 1st place 9 steem, 2nd 6 steem, 3rd 5 steem and 4th 3 steem and 5th 2 steem. And that's not all! This has been initially for two months but if the partnership is successful we are hoping it will continue into the future.
We need to say a massive thank you to @curie and to @randomwanderings for choosing the PHC Top 3 contest. We really appreciate the support and will be working hard to improve and grow the contest in the coming months.

The Topic For This Round Is…Kids TV Shows

Remember racing from school to get home to watch that favorite show of yours? Or maybe waking up early on a Saturday morning to make sure you caught the best cartoons while eating a bowl of cereal? This month we want you to get nostalgic and think back to those favorite television shows that you watched every week without fail. The ones that took you to another world. The characters that you emulated on Halloween (and every day in between).
Can't remember back that far? Well maybe as a parent now you see your children light up the same way and want to share their favorites instead! Let them in on the fun by having them choose and share why they love it so much, or even better help them with an entry if they are on Steemit! (We're looking at you @thekitchenfairy…)
Cartoon, live action, puppets or educational from any decade you choose, just share with us three of your top picks that any kid would love to watch!
How To Enter This Spectacular Contest
1 - Create a blog post with your top 3 nominations along with your reasoning behind them. You must use the
#phctop3
tag
2 - Put a link to your blog in the comments section of this blog.
3 - Set your post payout to 50/50. You keep the SP and then transfer the STEEM or SBD (whichever is paid out at the time) to @phctop3 with a link to your blog post entry in the transfer memo. This is the minimum entry fee, but you can add as much as you like to it! The more you add, the more you can win.There is no maximum entry fee.
The deadline for submitting is the 9th

You are welcome to create your own post but for ease of use and your convenience we have created two different templates. The first one; a more complex version, contains some coding creating a nice table for you to edit. The second template; for those of you not familiar with coding,is a simpler version without the code
How detailed you want to go is up to you but we know you can do better than "because I like it" 😉
Our Panel members may create their own post with their own top 3 but these will NOT be entered in to the contest. Instead they will be used to add to the prize pool for bigger prize payouts.

What Happens Next?
The Panel will first review all submissions for eligibility.
Following this, the Panel will then have a recorded voice chat and decide on their own top 10 picks from all submissions. This is for amusement purposes only and will not affect the results - you may agree or completely disagree with their picks!
Then all submissions will be put into a public dpoll with a recording of our chat to let the people of Steem vote on their favourite submissions.
Once the dpoll is complete, we'll review the results and combine them with our scoring system before dishing out the prizes to the top 3!
The prizes get divided up by a combination of the final position (1st, 2nd and 3rd) and by the amount of entry fee given. 75% of the prize pool will be distributed to the top 3 places and the remaining 25% of the prize pool goes back to the Panel with the aim of growing the account.
Got a few questions, like why the entry fee or how to score points in the dpoll? Check out the FAQ link we have made for you.FAQ Link

Good Luck!
Alright! Let's get this ocean in motion and get your ideas flowing as we excitedly wait for your entries!
Wishing you all the best of luck from all of us in the PHC Top 3 Panel

Curation Trail
We have a curation trail for @phctop3, which you can follow here to continue to add to the prize pool and the growth of the competition. Don't forget to log into steemconnect.
Why delegate to the PHC Top 3?
The more delegations we receive the better our upvote will be. The more support we can give our contestants the bigger the prize pool. Also, all those that delegate to the PHC Top 3 account will receive Delegator Support.
Delegator Support
@phctop3 will upvote your posts up to 2 times a day, every day. This will happen between the 9th of each month and the end of each month. This is in order to reward our delegators and to show our gratitude. Delegators will also get a mention on our official posts.
Delegate Here
If you would like to delegate to the @phctop3, click one of the links below to delegate that amount of SP to our account.
A Big Thanks To Our Current Delegators