Monthly Contest - A Chance To Win STEEM From A Growing Prize Pool!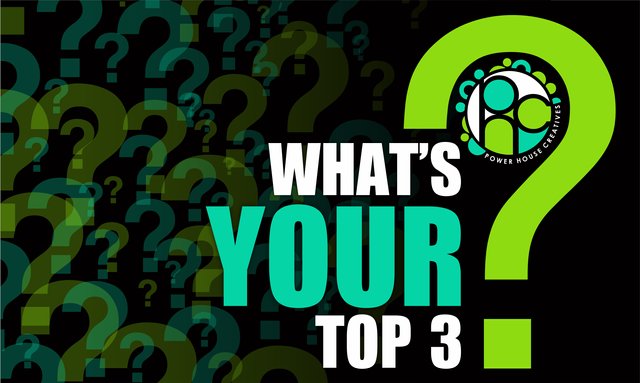 Everyone!
Time to know what's up! We are launching a new contest and you are going to want in! Listen up as things are going to get interesting.
This is a new monthly contest run by members of the @steemitbloggers (aka Power House Creatives) where we'll be asking you what your top 3 choices are on a specific topic for a chance to win a percentage of a growing STEEM prize pool!

A Growing Prize Pool You Say?
Absolutely!
To be eligible for the contest, we ask you to write a Steemit blog post with your top 3 selections AND 50% of the payout of the Steemit blog post is required to contribute to the prize pool.
Therefore, the more people that enter, the bigger the prize pool gets which means bigger prize payouts for the Top 3 places! Here's where it gets juicy! You can top up your entry fee as much as you wish; making greater prize payouts possible.
There will then be a dpoll to decide the most popular of the choices and you will score points based on the popularity of your choices. The 3 with the most points will receive a share of this growing prize pool! Bingo 😃
If you're ready to get your feet wet, let's dive in to this month's topic!

The Topic For This Round Is…Comedy Movies

How To Enter This Spectacular Contest


1 - Create a blog post with your top 3 nominations along with your reasoning behind them. You must use the #phctop3 tag
2 - Put a link to your blog in the comments section of this blog.
3 - Set your post payout to 50/50. You keep the SP and then transfer the STEEM or SBD (whichever is paid out at the time) to @phctop3 with a link to your blog post entry in the transfer memo.
The deadline for submitting is the 9th April 2019

We have created a blog template which you can use to help get you started if you wanted. Click here for the Markup Template or here for the Non Markup Template to view it and copy & paste in to your steemit post editor.
How detailed you want to go is up to you but we know you can do better than "because I like it" 😉
Our Panel members may create their own post with their own top 3 but these will NOT be entered in to the contest. Instead they will be used to add to the prize pool for bigger prize payouts.

What Happens Next?
The Panel will first review all submissions for eligibility.
Following this, the Panel will then have a recorded voice chat and decide on their own top 10 picks from all submissions. This is for amusement purposes only and will not affect the results - you may agree or completely disagree with their picks!
Then all submissions will be put into a public dpoll with a recording of our chat to let the people of Steem vote on their favourite submissions.
Once this dpoll is complete, we'll review the results and combine them with our scoring system before dishing out the prizes to the top 3!
The prizes get divided up by a combination of the final position (1st, 2nd and 3rd) and by the amount of entry fee given. 75% of the prize pool will be distributed to the top 3 places and the remaining 25% of the prize pool goes back to the Panel with the aim of growing the account.

Good Luck!
Alright! Let's get this ocean in motion and get your ideas flowing as we excitingly wait for your entries!
Wishing you all the best of luck from all of us in the PHC Top 3 Panel

Curation Trail
We have a curation trail for @phctop3, which you can follow here to continue to add to the prize pool and the growth of the competition. Don't forget to log into steemconnect.
A Big Thanks To Our Current Delegators