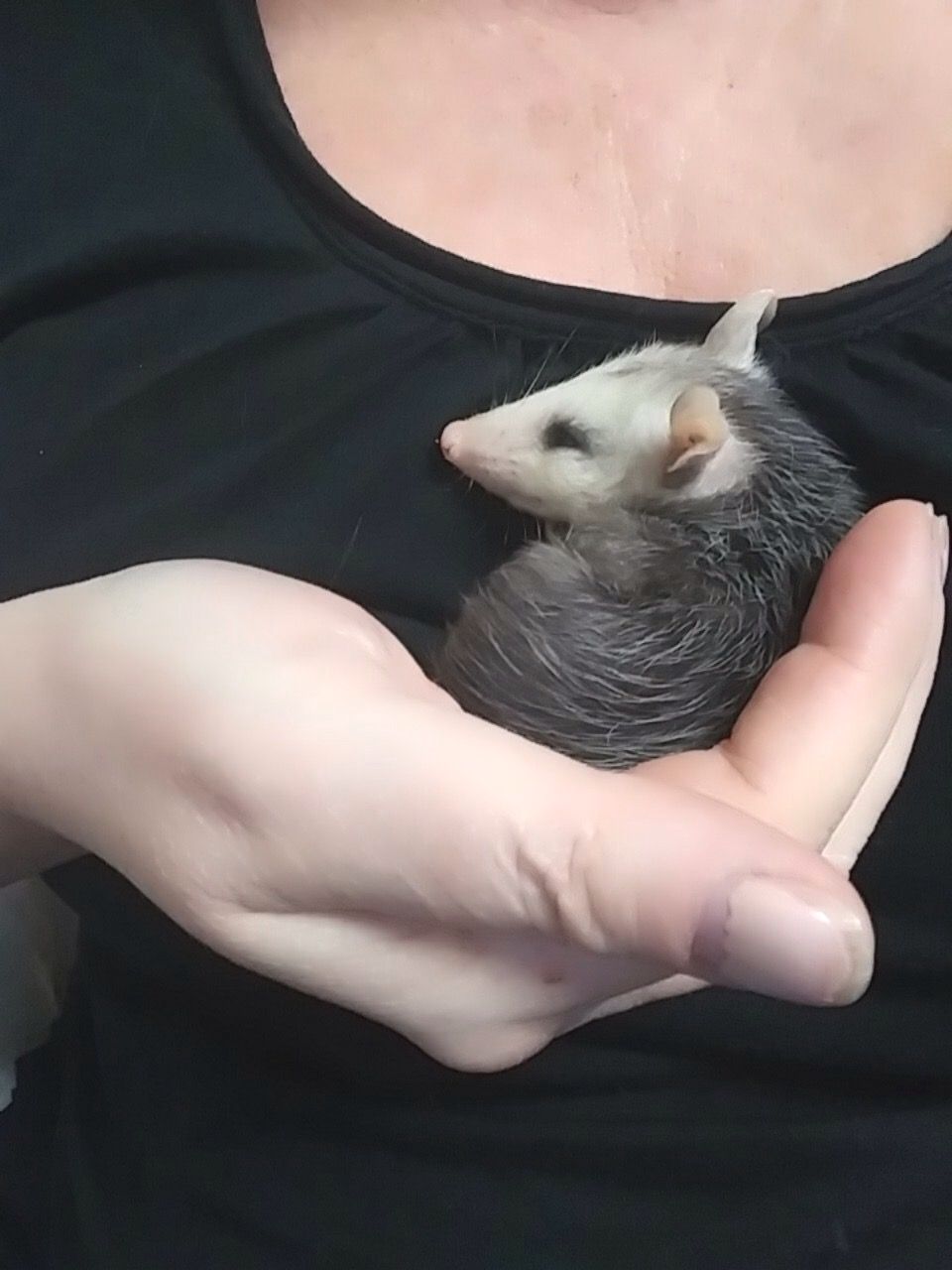 It was about 6:30 PM and the weather was really nice, so I set out for a walk and right outside my house, in the middle of the street, I see something small. It looks like a rat. There are two large cats on either side of it and it's running straight at me. I yelled to my roommate to grab me a box and some gloves.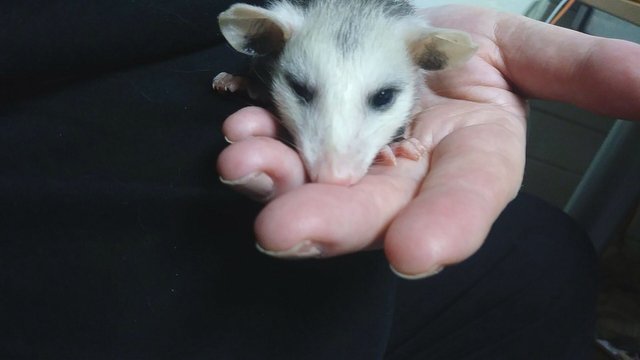 I stepped closer and realized it was not a rat, it was a baby opossum! The poor things tail had been bitten really bad and it was trying to run away. If I hadn't shown up at that moment, the cats or a car would have surely done it in.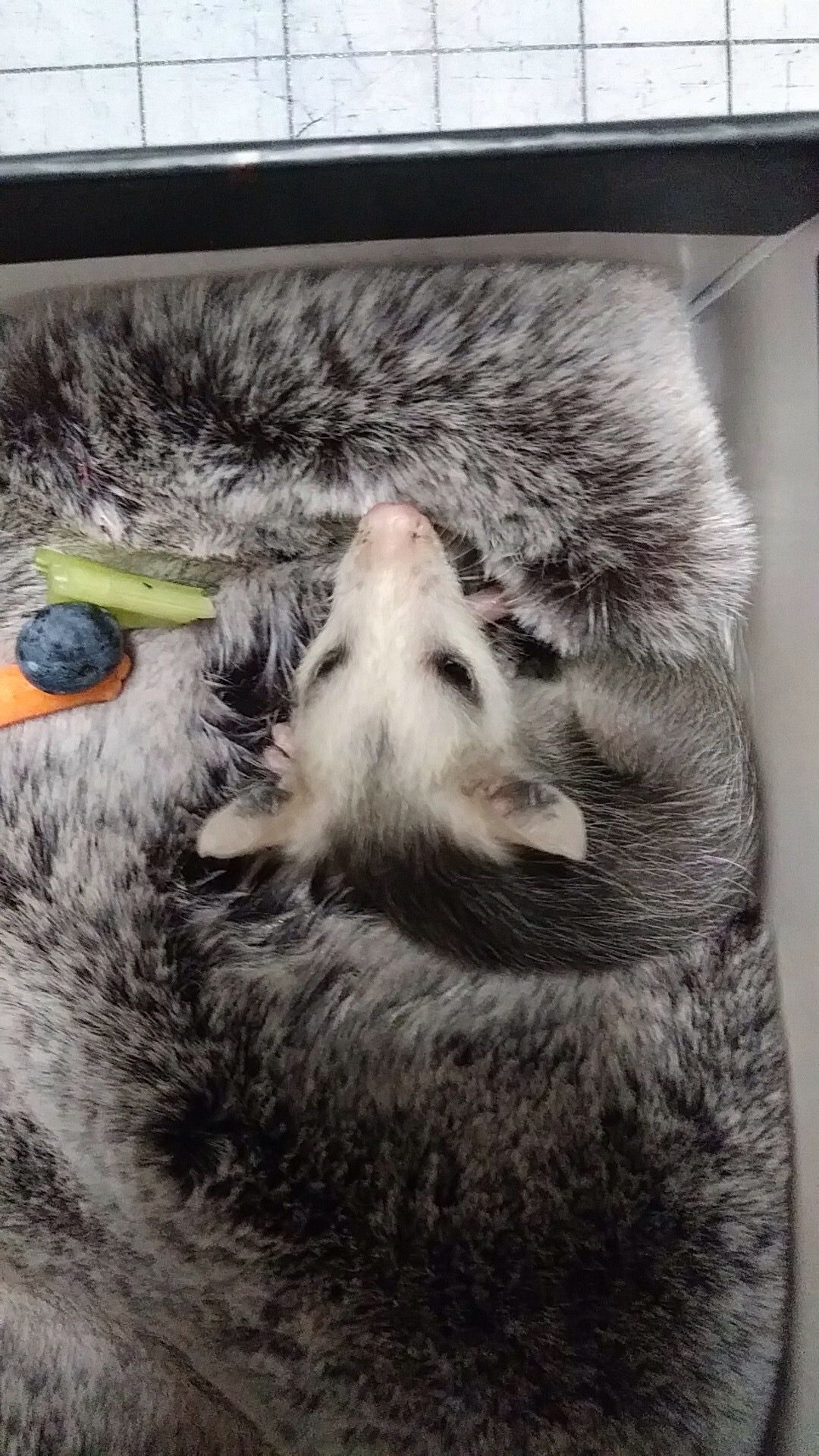 Once I got her/him inside and cleaned up her wound, I gave her/him some water. She was so sweet and clean. No fleas or anything.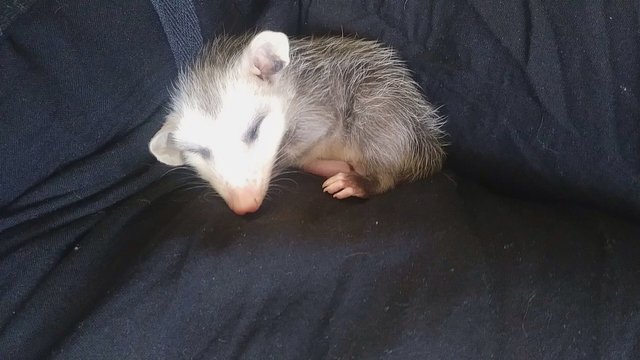 I let her sleep and I did some research on opossum and when she woke up I tried feeding her/him.
It's been a week and she/he is doing great! I'm not sure the sex, so for now his/her names is Opal and if it turns out to be a boy, Oppie.
Opossums are really sweet amazing animals. I will post more soon about Opals progress. I hope you enjoy the picture and video.