MAMA * kisses * BINGO
Bingo has been going through some tough times lately. She is timid and shy, which makes her a target for the older males in the house. They will harass and chase her when they have nothing else to do. She will hide under my lazy-boy chair for hours on end to get some peace.
Last week I had to take her to the Vets after leaving puddles of urine around. She checked ok but was given a shot for undetected infection. Doc says it's most likely from stress.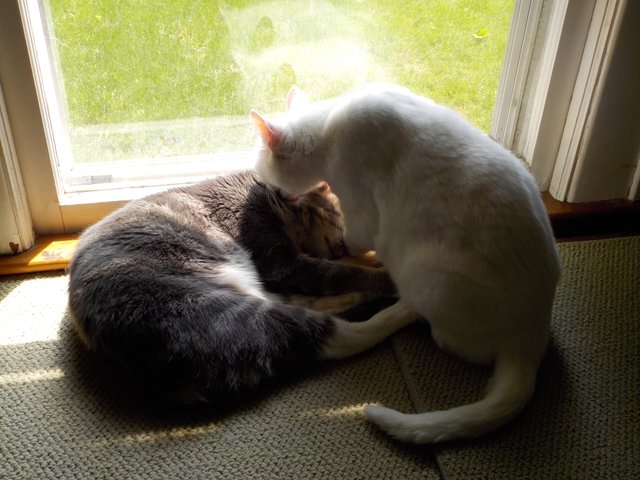 While there bought this plug-in diffuser that omits Pheromone like substance that is suppose to have a calming affect on cats. In nature the mother cat releases Pheromone through the mammary area which bonds the kittens to mama.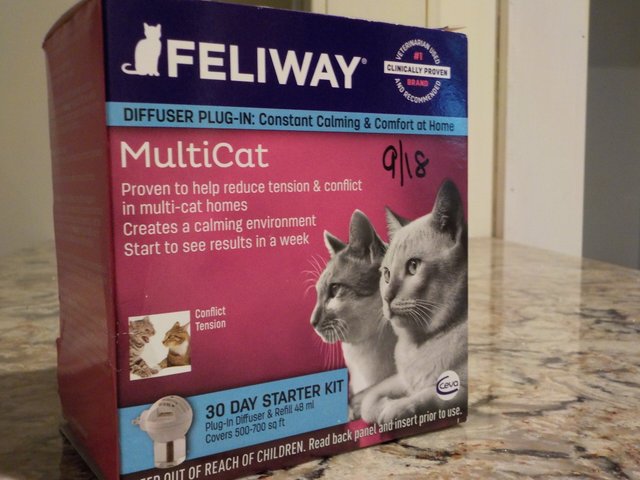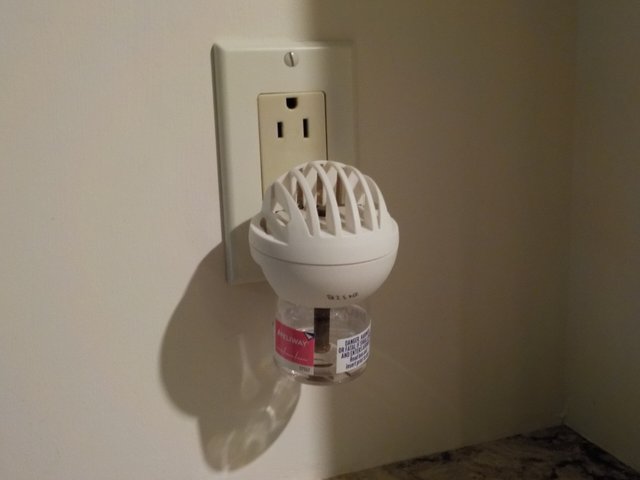 You screw this bottle into the diffuser, that's suppose to last 30 days and show results in less than a week. Bottle is almost empty in less than two weeks. Starter kit cost $35 and refill bottle is $21 and it's not guaranteed to be 100% effective.
Well about 2 days after plugging it in I had my first cat fight in this house. Larry jumped Bingo at the foot of the stairs and were in a screaming ball of fury. I went to break it up but didn't have to. Curly intervened and went after his brother Larry. Mama cat was also there, not so much to help daughter Bingo but a cat fight gets all the cats excited.
There was lose fur all about after the brawl was over.
Things are about back to so-called normal. Just one small incident in a multi-cat household.