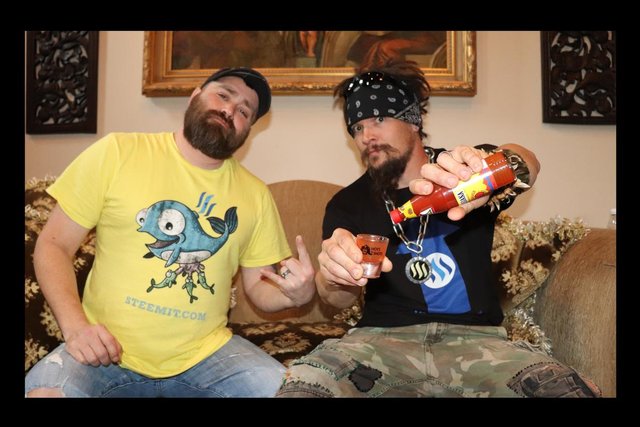 As I travel and meet other steemians, I will try to interview them as well.
---
Not only will this give @papa-pepper a great opportunity to learn more about them, but it will give you all a chance to either "meet" them or learn more about them.
So, for a while now I've been talking about a "Hots or Shots" interview with @jonny-clearwater. Yeah, his interview with me may have been a lot more in depth, but it spilled over into me interviewing him! Somehow the auto-focus did not want to cooperate for this one, but the interview is still pretty good.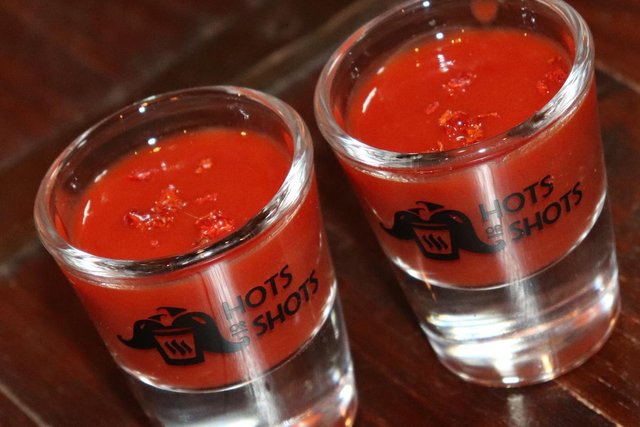 Plus, we even got to do some shots of hot sauce during the interview, which I call "Shots of Hots!" LOL. Check it out!

---

For those of you who don't already know, this is the same @jonny-clearwater that I named our large, four-horned ram after.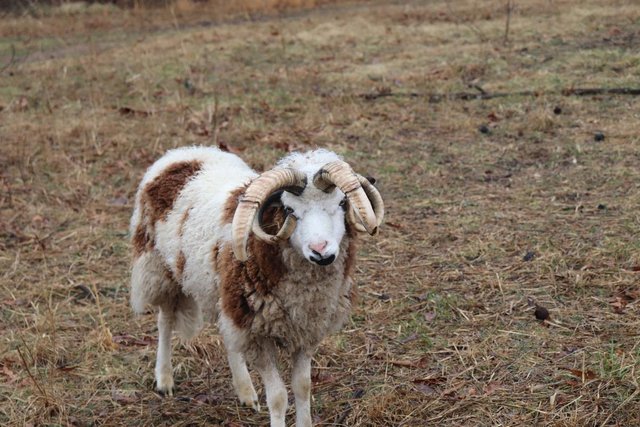 Yeah, that guy!
---
If you like what you've seen, please consider thanking @jonny-clearwater for allowing me to interview him and give him a follow to see what he's up to. Also, if you give him a follow and wait a couple months, you'll get to see his interview featuring me!

As always, I'm @papa-pepper and here's the proof: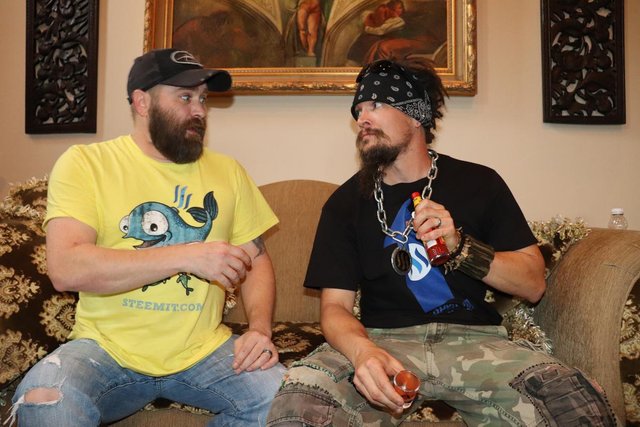 proof-of-jonny-clearwater-getting-excited-about-doing-some-shots-of-hotsauce

Until next time…
Don't waste your time online, invest it with steemit.com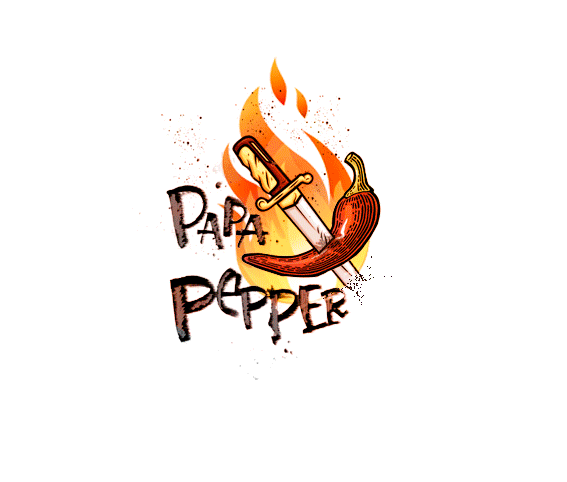 GIF provided by @orelmely
---
---