Betting with Bookie - In-Play Betting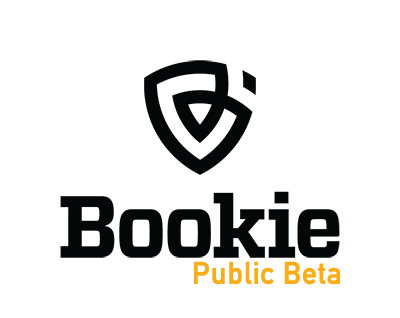 Betting with Bookie is an ongoing educational series designed to demystify the betting experience. Each article will tackle sports betting terminology and concepts in a simple way, in an effort to make you a better bettor.
To most people, the timing of when you place a bet is typically before the game starts. This used to be the case, but over the past decade, through shifts in product, technology, and betting habits, In-Play Betting during an event has seen massive growth in popularity in both sportsbooks and betting exchanges.
Also known as 'Live Betting', In-Play Betting occurs after an event has started, can go on until the end of the game, and the odds are constantly shifting in line with the changing score and other match conditions (e.g. player injuries, time left in the match).
So why would anyone want to place a bet In-Play? There are a couple reasons.
In-Play Only
One is that you haven't quite decided how an event might go, so you watch it play out for a little while before placing your bet. After getting a feel for the game, you can weigh the changing odds and decide who to put your money on.
For example, you're interested in a basketball game, Boston vs. Detroit, but neither team jumps out at you as a good bet at the odds on offer. The Moneyline odds before the game starts looks like this:
Boston 1.35 Detroit 2.70
Boston are the favorite (most likely to win), but Detroit roars to an unexpected 55-40 lead at halftime. Previously the underdog (least likely to win), Detroit's play has swung the Moneyline in their favor, now 1.85 odds and the favorite to win. Thankfully you showed patience, let the game play itself out, and put your money on Detroit. A bet you can feel good about (if Detroit end up winning!).
Before the Game, then In-Play
The other reason for In-Play Betting is if you place a bet prior to the start of a game and it starts to go the other way. You can potentially minimize your losses by placing an opposite bet In-Play.
In this scenario you back Boston to win with a 100 mBTC bet. Your potential profit is calculated as: 100 mBTC x (1.35 - 1) = 35 mBTC.
By halftime, you realize your mistake as Detroit takes a commanding 55-40 lead. This affects your bet in two ways: 1) It decreases Boston's likelihood of winning, and 2) It swings the In-Play odds in favor of Detroit winning. Suddenly, the odds are:
Boston 1.95 Detroit 1.85
With In-Play betting, you no longer have to sit idly by as your money disappears. You tell yourself the new goal is to break even (a.k.a. get as close to zero net loss/profit as possible). With some quick math you realize that backing Detroit In-Play for 120 mBTC at 1.85 odds will get you very close to the break-even point. You potential profit on this bet is: 120 mBTC x [1.85-1] = 102 mBTC.
If the game ends the way it began, with a Detroit win, you lose 100 mBTC from your original bet, as expected. But, you also win 102 mBTC from your In-Play bet, for a net profit of 2 mBTC. You've managed to take advantage of In-Play betting and make out with a small profit, instead of what could have been a 100 mBTC loss.
There's a flipside to the break-even attempt, though. If Boston somehow fulfills its pre-game destiny and fights back to win, you win 35 mBTC from your original bet. But, you lose 120 mBTC from the In-Play bet backing Detroit to win, for a net loss of 85 mBTC. That's rough, but it's important to remember that you were on your way to losing 100 mBTC when it looked like Detroit was storming towards a big win. Placing an In-Play bet was an opportunity for peace-of-mind that just didn't work in your favor this time.
In-Play betting isn't for everyone, and it isn't for every situation, but with some clever actions - and a bit of luck! - you can often find ways to maximize profits or minimize losses.
Bookie is bringing provably fair sports betting to the world by building our betting exchange on the Peerplays blockchain.