Premier League Betting with Steem and SBD [Matchday 2]
Welcome to Premier League Betting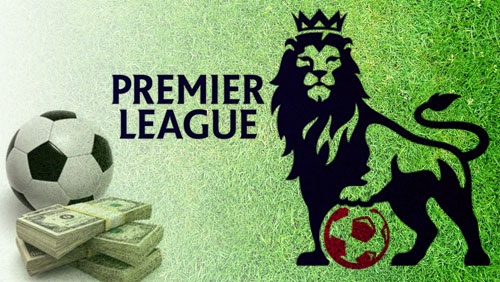 Please read the rules below before proceeding with bets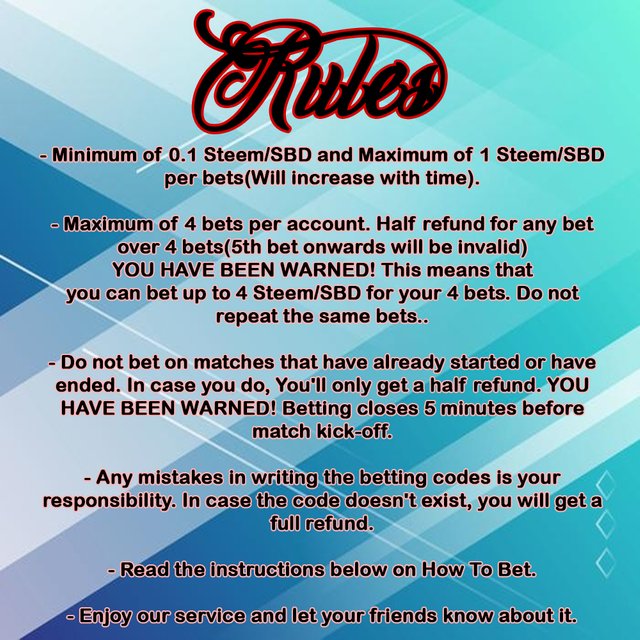 Congratulations to you @minhaz007
Make sure you understand The rules and instructions before betting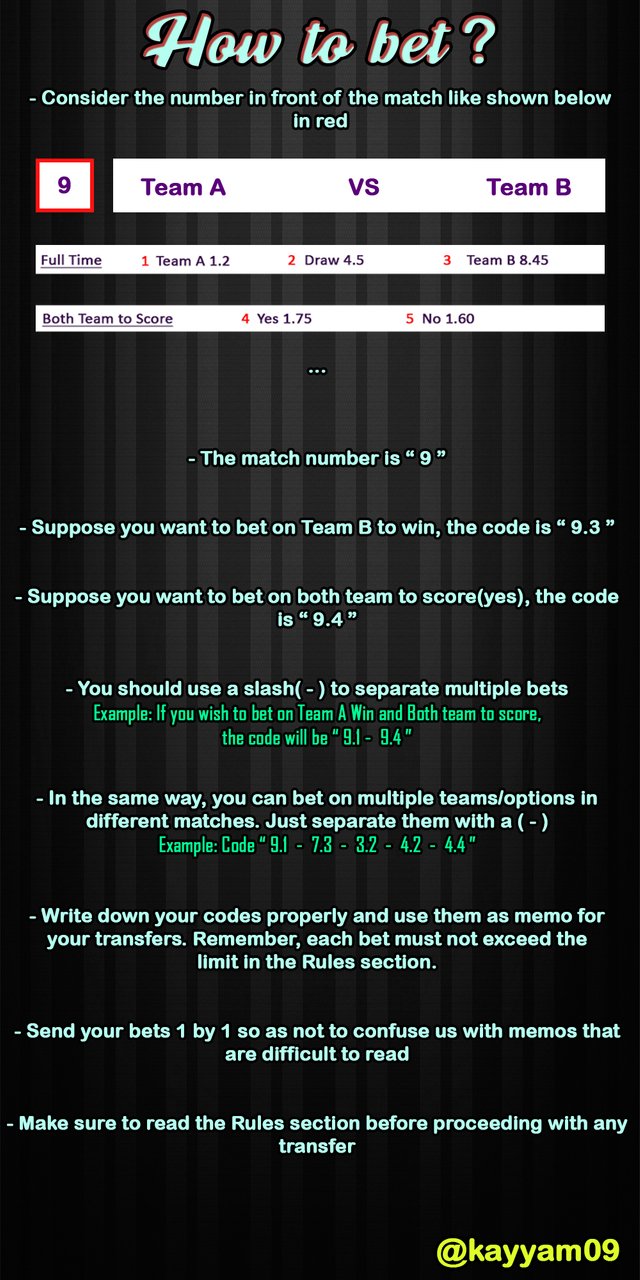 Matchday 2 Fixtures and Odds



FT 0 - 0


FT 2 - 1


FT 2 - 0


FT 3 - 1


FT 1 - 2


FT 3 - 2


FT 1 - 3


FT 6 - 1


FT 3 - 2




This week, I added the "Both team to score" Feature. I hope you like it..

Make sure your transfers are done to @kayyam09 and please ensure that you understand the rules and instructions before betting.


Earn even more by Selling your upvotes to SmartSteem.



Buy upvotes from SmartSteem to get bigger upvotes.