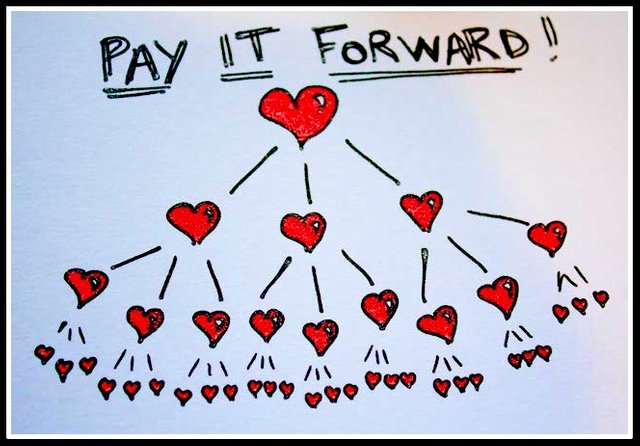 I've always believed in "Pay it Forward" and this contest has allowed me to do this. I mention here a few individuals of the steemit community that has had some impact on me in very positives ways. I recommend giving them all a glance.
Contest can be found here - https://steemit.com/payitforward/@energyaddict22/help-the-minnows-and-help-yourself
Mentions
@creyestxsa94  - is very inspiring and loves to share. Very up rising. 
Post: https://steemit.com/gratefulvibes/@creyestxsa94/a-father-s-love-3
@chuck2u32 - a great and wise person. Inspiring and relatable.
Post:  https://steemit.com/ai/@chuck2u32/the-beginning-of-our-end-artificial-intelligence-determining-who-lives-and-who-dies
  @wholeself-in – Kind, inspiring (not that anyone I have mentioned is not). Interesting read every time.  
Post:  https://steemit.com/writing/@wholeself-in/fear-and-loathing
Honorable Mentions
  @kayclarity – Absolutely amazing artist. 
So if you haven't, spend some time and give a couple of the ones you follow a thumbs up! ;)
Cheers!!!