Pay It Forward Curation Contest - Week 12 - World Cup of Honour!
Hello Steemit Fellows!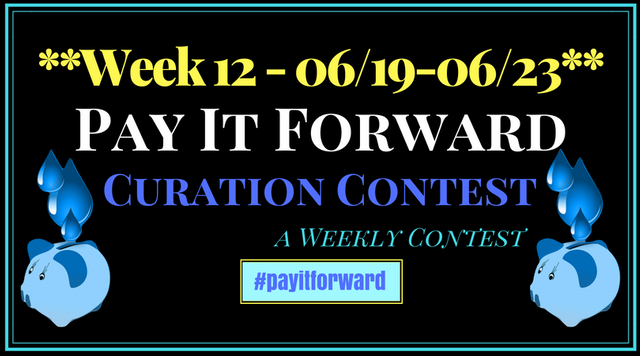 source
I felt uneasy when Mexico beat Germany 1-0 last sunday, but there is nothing I can do but keep the hope that They'll make a better performance in the next Group Qualification against Sweden on Sunday 24/6. I have became the Germany National Team fans since 1986, the first time I watch World Cup Event on TV ( I am only 11 yo back then). When West Germany Uphold Their Second FIFA World Cup Trophy (The First was Jules Rimet Trophy in 1954) in 1990, I still remember that was the first time in My life I have watched the game at my home on our own colour TV. Actually, I have to attend the national test before graduated from junior high school. My Father agreed to let me stayed up very late for the game but in one condition, I must have answered all his questions on Math and Physics subjects for the test, correctly. I did it and I have never been so happy to see Lothar Matthaus and team won the game against Argentina through Andreas Brehme's Penalty in the 85th minutes. No Wikipedia that time, the only resource about all the games was news report and World General Science Book. I keep talking about the game till Germany won their Third Trophy in 2014 ( total 4 ) at that time I must get along with My Fiance's jealousy. He is My Husband @dipoabasch, because I adore Philipp Lahm and still can't get over him until now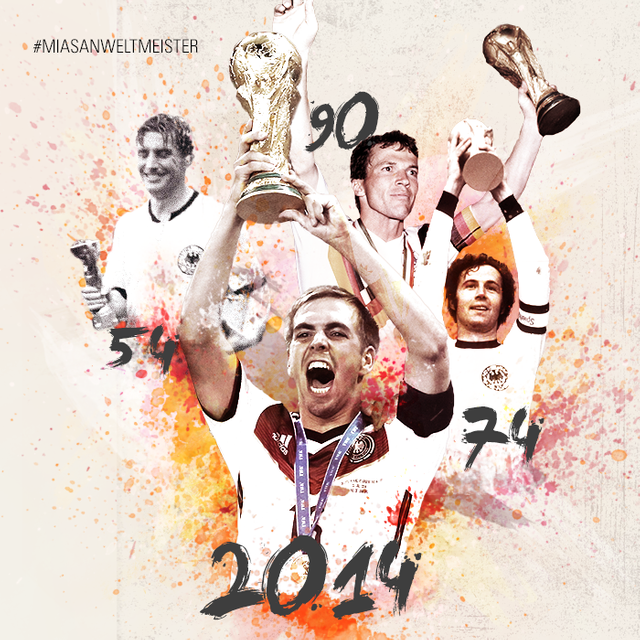 I don't remember the source, probably the Bayern Munchen fanpage on facebook
Why Phillip Lahm? After his retirement announcement from National Team several days after coming back from Brazil, I keep following his news and found out that He's doing a very generous action with his Philipp Lahm Stiftung especially on sports and football. There're many football players who conduct the Pay It Forward in their lives despite the fact that they probably doing that because the sponsors made them. Quite an opening, right? LOL... Let's meet My Nominees for the contest this week.
Walter is a Nigerian, He was Joining Steemit since February, 2018. He probably not a frequent poster but his blog is worth to take a look at. Yeah, some posts has cheetah vote, but I think we can support him to write better in the future.
My hobbies are listening to music, watching and playing football, and reading. My favourite football club is Manchester United of England and my favourite footballer is Cristiano Ronaldo of Portugal. I also have sympathy for Real Madrid fc of Spain. source
In his latest post, Walter wrote about the youth activity week in his church, they conducted a friendly football match with community, that's a smart action. Let's Cheer him up to write more on Steemit.
She is working as a metric analyst, in Philipine. After the daily team meeting, last week, her office were visited by A Managing Director who insisted to join them that day, and share us what she has learned from the visitor that day through her post unexpected visitors. Let's gave her an extra attention so She can write more on steemit and not just resteemed anything about @surpassinggoogle.. hahahaha.

Optional Blogger is
He is The first witness I support, because I want him and the team keep doin the best thing with eSteemApp. Especially the Mobile apps (argh, I still can not set up the eSteem surfer in my old laptop) The first time I use eSteem mobile was on February, 2018, @dedybadunk who suggest and trained me how to use the app via whatsapp, and as a grateful for the app, I support @good-karma, when nobody told me to do so and I don't know what the use of vote for witnesses are. I think I've just following my intuition that this man and his team will do anything great for Steemit and I shall never regreted.
I learned that He and His team never stop to upgrade and support the steemians who create good contents even though he didn't understand the languages (hahahah... I knew he doesn't speak Acehnese Language but has a team who do). The only witness that I vote for which came to appreciate my complaint about the new version of eSteem mobile a couple months ago. Someone who also appreciate users without making a noisy posts to ask him to vote. His latest post was 8 days ago about New Curators to supports eSteem users also a very helpful action towards Steemians and Steemit.
this is @horpey who create the code

Do you use eSteem?
eSteem is a Mobile📱& PC💻 app. for Steem with great features. Also, you get Incentives posting through eSteem apps.
eSteem Spotlight; eSteem provides rewards for it top users in Leader Board with most Posts, Comments and Highest Earners.
---


I am so glad that I joined this Pay It Forward contest after coincidentally encountered with @energyaddict22 post 3 months ago (I remember his post about the PIF contest-week 3), His words "To help yourself, Help others" is really interesting and then @thedarkhorse, @lynncoyle1 also replied to my comment as encouraging reinforcement and here I am, Happy to know @wolfhart (who always made me laugh with his fun ways on his posts), @headchange and @tryskele (their comments are entertaining), @freedomshift with his Bonuses and Stubborn ideas to help others and for the first time since I read his posts and comments, I see he uses the smiley face becaue he had powered up his account. My @dipoabasch who came back to the contest again, @angelro and other participants that I really love to read their posts and guide me to many more impressive Steemians.
If anyone want to experience the fun and benefit of Pay It Forward contest which is run by @thedarkhorse and @pifc , Just read this information Pay it Forward Curation Contest - Week 12, Win SBI and Steem-bounty. Even if you're not winning, you already a winner!