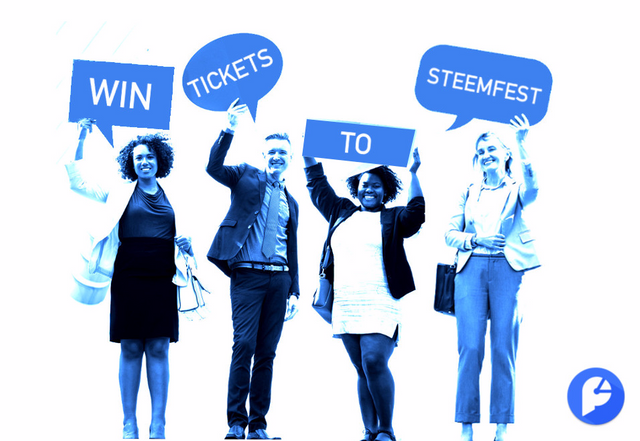 Hello Partiko lovers,
As many of you might already know, Partiko is a sponsor of SteemFest this year. SteemFest is coming up very soon in November, and we are really excited to announce that we are giving away SteemFest tickets to two lucky Partiko users!
We will give the SteemFest tickets to two people who write the most compelling posts explaining why they should be given a ticket to SteemFest. The judges for this contest are @crypto.talk and @stellabelle. If you need to write in your native language, that's ok, but English is preferred.
What are we looking for? We don't know. Surprise us! Tell us why we should pick you. Make your entry stand out.
SteemFest Ticket Contest Details
Write a post titled "Why Partiko Should Give Me A Free Ticket To SteemFest".
When does it start
The contest starts now!
When does it end
October 7, 2018
Make the post using Partiko
Please make sure to use Partiko to make the post. If you haven't downloaded yet, it's available to download in both the App Store and Google Play Store (or directly download the Android version here).
Include these tags
Please also make sure to use ALL of these tags: partiko, partiko-contest, steemfest.
Post your entry in the comment section
You must post a link to your entry in the comments below in order to qualify for this contest.
**Please note: This contest is for two tickets to SteemFest only. You will have to provide for your own airfare and hotel accommodations.
Good luck to everyone! Together, let's change the world.
Onwards and upwards,
Partiko team
Posted using Partiko Android