Time Mag Viral Article : "Why Bitcoin Matters for Freedom"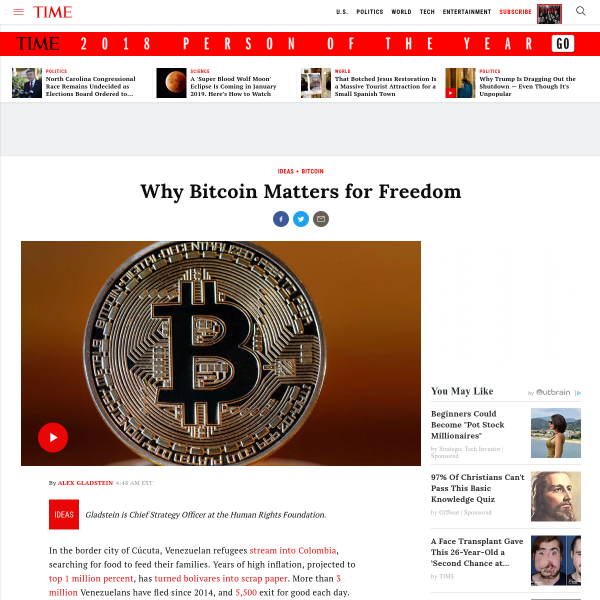 "Bitcoin is "an insurance policy against an Orwellian future..."
Kudos to Time Mag for one of the most important "must-read, must-share" articles of the year.
Read full article : http://time.com/5486673/bitcoin-venezuela-authoritarian/

What is Parley?
Parley is a Steem-based Reddit competitor that allows users to submit links and curate news they find around the web in order to promote discussion on the Steem platform.
Read more