Paris Yellow Vests Protests Continue, Macron Claims Foreign Meddling With Approval Rating at 18%, Violence Escalates on the Fourth Straight Weekend of Riots
Yellow vests have +80% support in France. It has now spread to 5 other countries including Belgium.
Before we continue, I think it is extremely important to mention that France has NO FLUORIDE in its water and it has no GLYPHOSATE (ROUND-UP) in its food! France gets a bad wrap for being socialist and lazy but they know what the hell the globalists are doing to them and their children.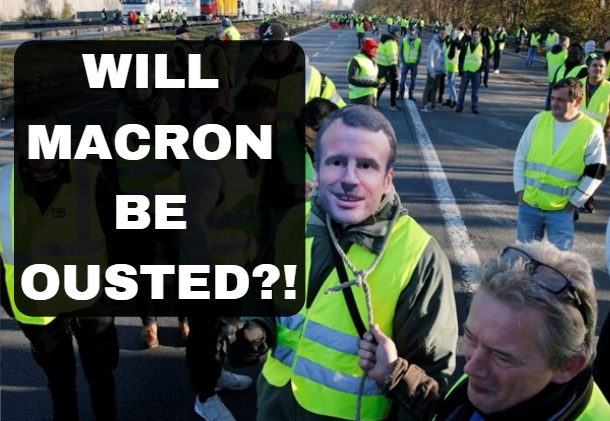 Emmanuel Macron's, the former Rothschild banker, poll numbers have an all-time low of 18%. Exactly after one week of Macron denouncing nationalism and saying true patriotism was globalism, the yellow vest, "gilets jaunes" movement began and steadily been escalating. At four deaths, it is unknown the true number of deaths and arrests. Reports claim over 1000's arrested and 100's injured. In an incident a man grabbed a grenade, in belief it was a tear gas cannister, which are commonly tossed back, and his hand exploded.
Apparently, I've seen a few people suggest this a Russian/Free mason attempt to subvert and take advantage of the chaos. Which I don't see why they wouldn't. But in totality, the movement seems to be more grassroots than not.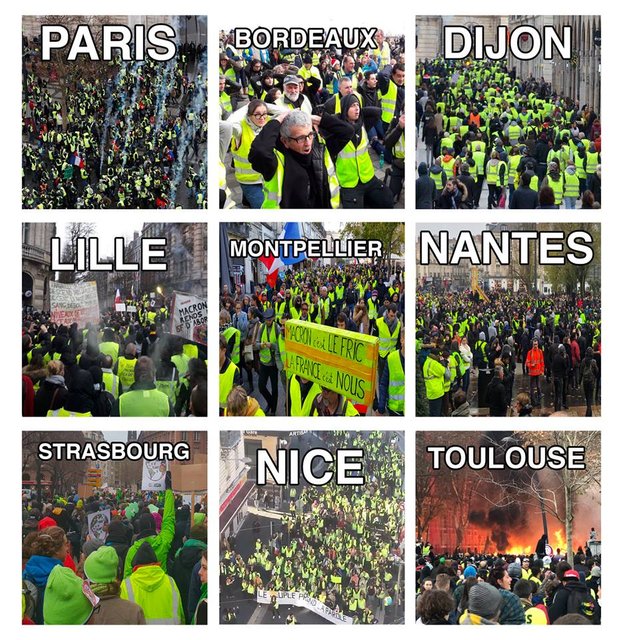 Macron is now claiming that there has been foreign meddling involved with the riots. Sounds eerily similar to the lines peddled by the Democrat party upon Trump, which continue to this day in the MSM. People are on the streets calling out the fake news, specifically BFMTV, which they call "Macron TV". And "Clinton News Network" seems to have similar ring to it. Damn Russians!
Or are these right-wingers antisemitic?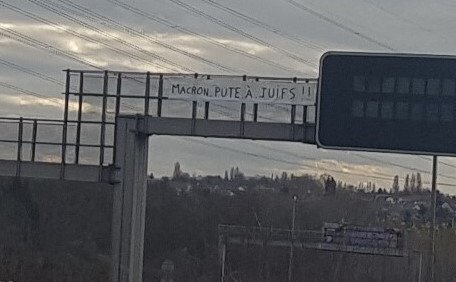 A banner reads "Macron, whore of jews". And so members of the media respond.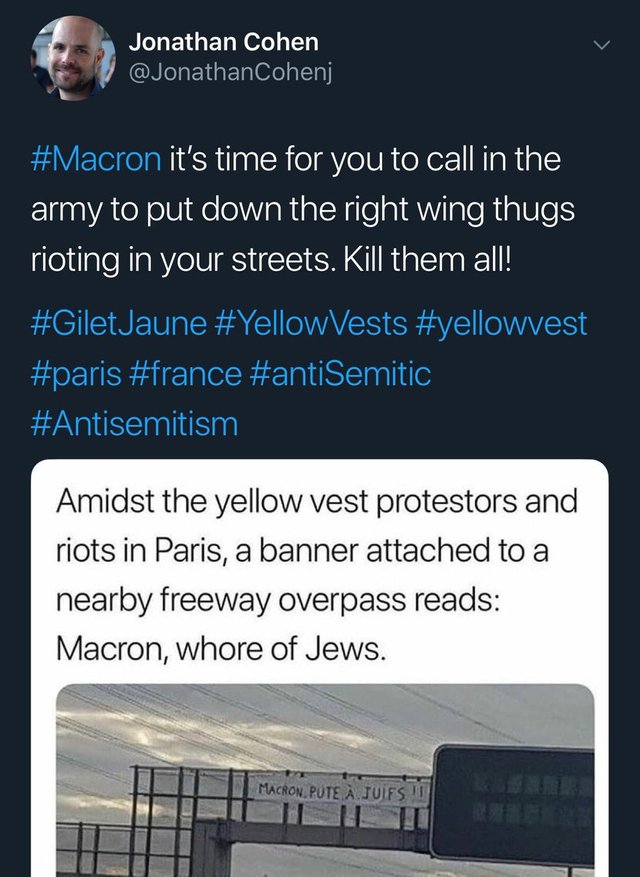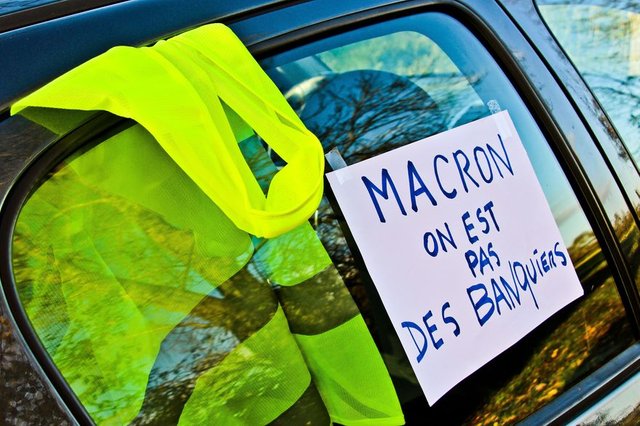 All over a gas tax?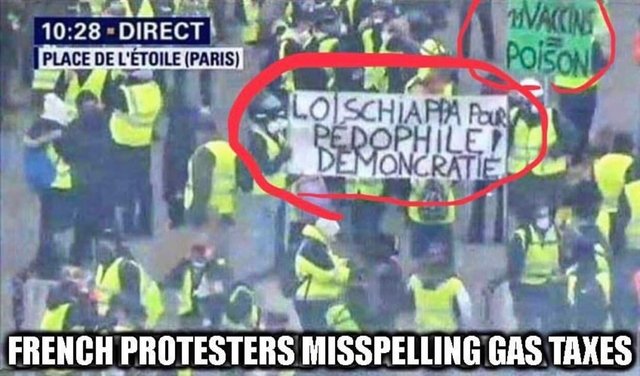 Sings read "Loi Schappia pour Pedophiles", in english "Schappia's Law is for Pedophiles". "Vaccin = Poison".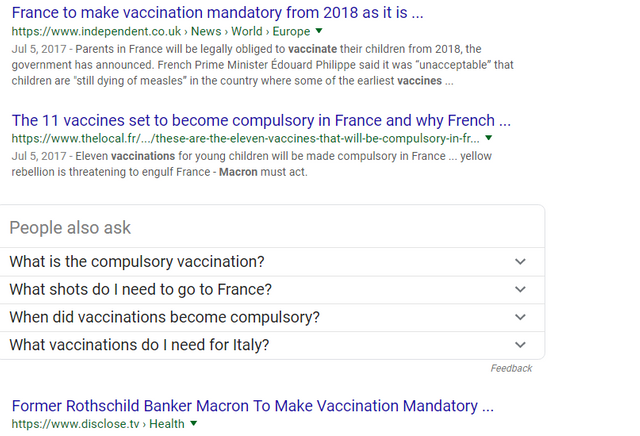 https://steemit.com/news/@newtreehints/army-headed-for-paris-eiffel-tower-closed-as-yellow-vests-gilets-jaunes-protests-set-to-escalate-msm-in-damage-control-police
WARNING GRAPHIC CONTENT: Man's hand blown off by grenade.
I have been following this movement, so if you'd like to see some amazing footage that I compiled click here for the first and here for the second. Comment and let me know if you think this controlled-op, grassroots, or somewhere in between?
---
---
---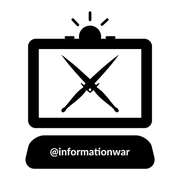 Our Purpose
#informationwar for more related posts
Join our discord at: https://discord.gg/EzAwQeb
---
---
---
🐸 GAB @newtreehints
🐦 TWITTER @newtreehints
🎬 DTUBE @newtreehints
📷 NSTGRM @newtreehints