Shit Parents Say – Our Unschooling Journey Part 7
As a lover of words – big words, small words, odd words, written or spoken words – I am sometimes amazed at how little thought I really put into the words I used to use with my children. It's especially shocking when I consider how minutely I parse every word said to me by employers, my kids, and - of course – my husband.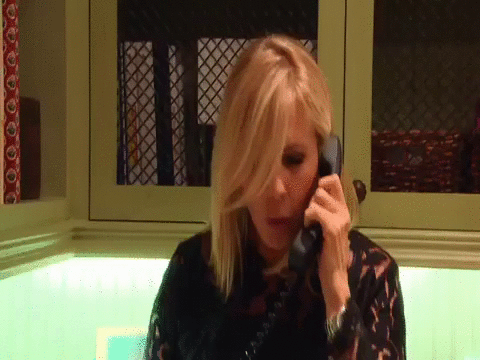 So then said he liked my hair cut, and I'm like, "So you didn't like it before?!"
I'll spend long conversations with my bestie examining every nuance of what might have been meant by what is likely the most innocent, throw-away of comments; yet when speaking to my children I almost never considered that they too might be reading into my words some criticism or carelessness that wasn't even there. Or worse yet, was there.
Here are some of the phrases that make me cringe now even though I am 100% guilty of having used them in the past.
If I let you, you would [insert horrible choice here].
This is a big one and it isn't only said to children, but very frequently about them. It's one of the most oft-stated reasons people reject the principles of Radical Unschooling. It's said out of fear and – let's be honest – a very dim view of children in general. It says that no matter what the situation, you expect your children to make bad choices. It says you can't trust them and they can't trust themselves.
It's not only destructive to a child's spirit to say this to them, it's also destructive to the parent's ability to bond and build trust with their child when they use this derogatory statement about their children. This is science, yo. What? Come. On. I can't be the only Breaking Bad fan out here. Anyway, the Sapir-Whorf Hypothesis suggests that the language we use can change our thinking and I don't believe anyone who has ever spent time verbally wallowing in the depths of despair can deny that this is true. Talk negatively and your negative thoughts snowball. Start talking about rainbows and unicorns and your mood lifts. So when you discuss your kids as if they are the dumbest of animals – seeking only the most despoiling of pleasures with no regard for moderation or reason – well - that's how you're going to think of them and that is so very sad for you both.
Because I said so.
Argh! Seriously, was anything so blastedly insulting and infuriating to you when you were a kid? And yet now it trips off our tongues and tastes like – victory! Now we are the grown-ups and whatever we say goes! We put in our time being bossed around and having to follow arbitrary rules and now it's our turn to be the boss and why should we have to explain ourselves to a child?
Maybe that's not every parent's reasoning. Maybe some just feel too tired to explain every little rule and why it must be followed. Well here's the thing: If a parent doesn't have time to explain the rules, they probably have too many rules. That's why Radical Unschoolers embrace principles instead. One principle: Be kind, can cover so many rules. Don't bite, don't hit, don't grab, don't poke, don't pull, don't break, don't throw, don't scream, etc. Even more importantly - back to Sapir-Whorf - the principle, be kind, is a positive, while all the multitudinous prohibitions are negatives.
It takes very few principles to partner with children in a loving and peaceful way: Be kind, be loving, be respectful, be safe, um… I actually think that covers it all. If your child is asking you "Why," and you can't respond in a way that links one of these principles to the answer, maybe you should reconsider that answer.
Do as I say, not as I do.
I really think this one has started to die off – or maybe that's just wishful thinking. It seems impossible that any remotely reasonable person would say this to their kids. You might as well just call yourself a hypocrite and pack it in.
While saying the words might be more rare, actions by parents still overwhelmingly scream this message. A few common examples would be:
Spanking children and telling them not to hit
Cussing, then punishing children for using cuss words
Eating snacks at will but telling the children they must wait until after a meal
Spending money on frivolities while telling children they must be frugal
Treating children with no regard for their feelings but expecting them to respect the feelings of adults
I could go on. And what parents fail to see – or simply ignore – is that children are the most discerning of hypocrisy-detectors. If you are engaging in a parenting model that says "Do as I say, not as I do," strap on your seatbelt and don your helmet because the teenage years are going to be a bumpy ride.
Children are resilient.
Maybe because of how many regrets I have over the downright cruelly ignorant choices I made when I was a new mother, this one is my particular pet peeve. When I hear someone say this I want to break things. It's almost always used by a parent to downplay the negative consequences their children have suffered as a result of their own selfish decisions, and the rest of the time it's being used by someone trying to comfort a parent whose children are suffering for their selfish decisions. The "I'm okay, you're okay" circle-jerk that defines most parenting advice columns, parenting books, and parenting support sites, is directly responsible for the continued abuse, neglect, and disregard of millions of children.
Children may be resilient, but only because they have no choice. Does mom need a spa day when little Suzy is begging for a trip to the park? Well little Suzy is resilient. She can take it. Because what the hell is little Suzy going to do about it anyway? Is daddy moving three states away to start a new life because his dreams aren't being fulfilled by little Suzy's mom? Little Suzy will survive; she's resilient.
When we choose to bring children into this world, we can no longer be our number one priority, and comforting ourselves that kids can "handle it" won't make the therapy bill any easier for little Suzy to bear when she's grown-up Suzy with attachment issues.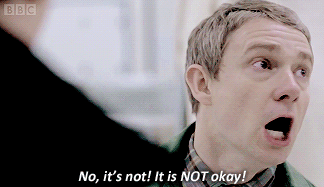 Even if every mom on CafeMom says it is
Children want desperately to please us. They want us to be happy and happy with them. I encourage all parents to consider the words they use carefully, because children won't always let us know when they are hurting or confused. They will grin and bear many slings and arrows in order to keep the peace in their small world. We should be ever cautious to minimize the number that come their way.
Thank you for again making it to the end. If you've got a story to share, I invite you to comment. Would you like to read more of our journey from fear to fun? I would be thrilled if you would follow. Do you think others might find help or hope in our story? I would be honored if you would resteem!