A few more pics from a recent flying. Smooth air, before sunset, nice to be out flying low along some new creeks/rivers.
Click images to view larger versions
Ha, you can see the Insta360 camera I use to film as well, I sit on it with its selfie stick and it removes the stick from its own video/photos. These shots are from a helmet cam though, a gopro.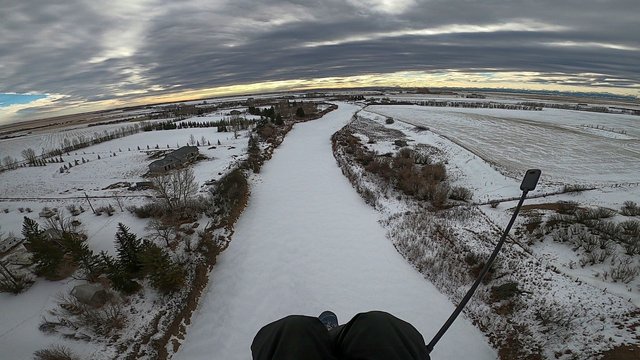 Popping up and over a dividing road between the old river sections, likely still marsh/swamp in the summer.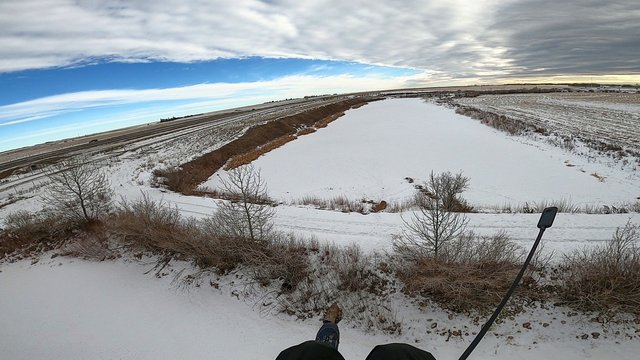 Frozen river with overflow areas always look nice with all the colors from the sky.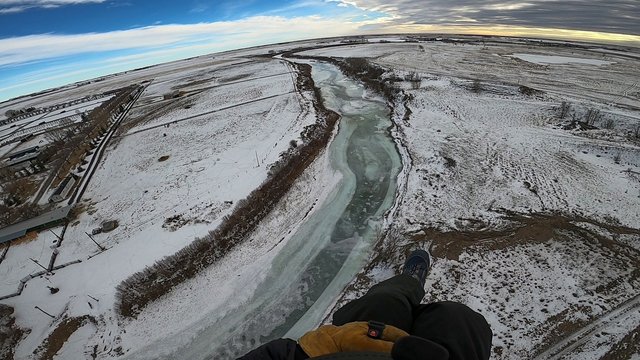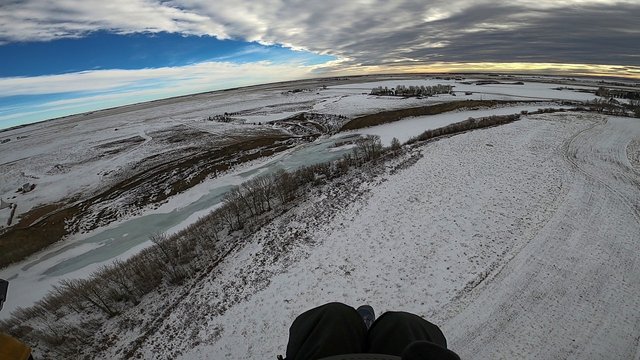 Look at all the color on the river, you don't get to see that in the summer. Pretty cool. Haha, literally.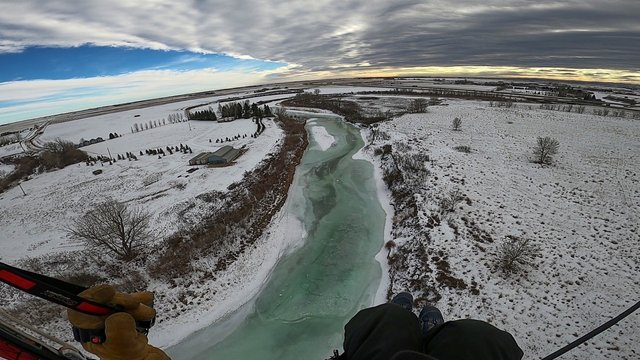 I hope you enjoyed my photos, I sure did taking them.