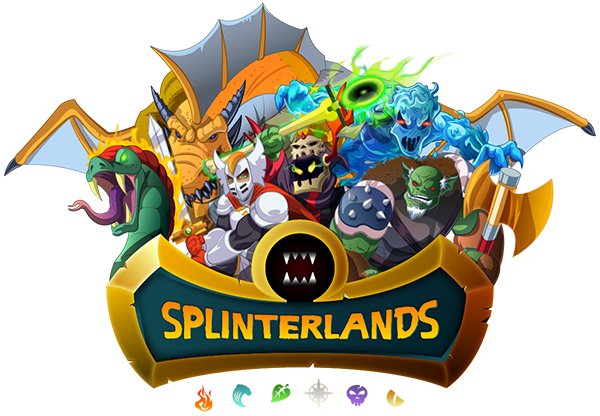 Hello, I am taking a look and the life team and going over their tank options. This is a strong team. One of the reasons is that they have a lot of good tank options. I would like to know which of these cards you think is the best for the team. I will pick one random person that does this to win 500 DEC.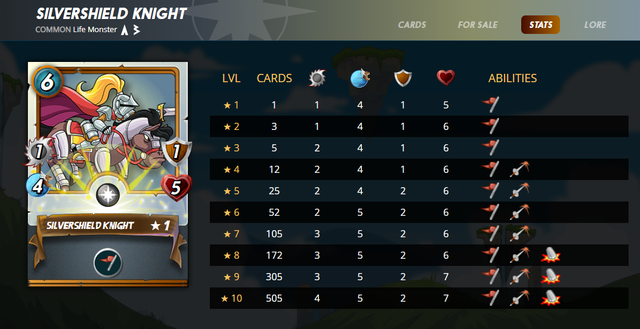 Silvershield Knight is a great card that doesn't get used a lot. This card can be used in a lot of formats to help the life team a lot. In super sneak, he is great to make your guys stronger and take a lot of his with his armor. He can pierce armor that is a plus also. Once he has trample a well time attacked can win you the game. The 6 mana cost and large amounts of cards to get him to high level is why you don't see him as often. Yet you will see in this Match that he is a must-play sometimes. It is a good idea to get this card to at least level 7. He won't be the main tank but sometimes he will win you games in the right place.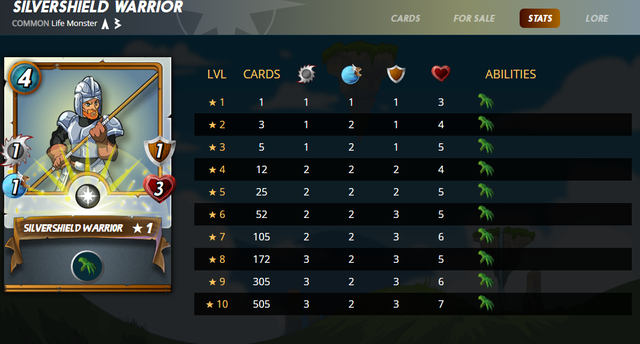 Slivershield Warrior makes the tank list because of his armor and life for 4 mana makes him usable in some games. He shouldn't be used in the first position anymore really but he can be in low mana matches. Also in the little league but he will be in 2nd position for that match most times. At the high levels, he is 3 attack for 4 mana that makes him usable in super sneak and melee mayhem. It is just this team that has a lot of good cards so he won't be there often. He also is a good card to have though to use as a second tank in some games.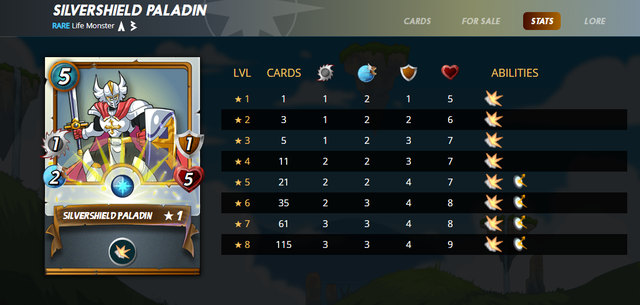 Silvershield Paladin is the star tank of this team. His low cost and big impact make him that. He is not good till level 5 and should really be at least level 7 so that minus one attack don't make it so he can't hit a shielded foe. Yet his magic reflect with okay life and a lot of armor and shield ability makes him a very solid card. He is slow so he can be used in reverse speed. He is great in armor blocks magic games. He is the all-around tank for this team. His only weakness is high damage magic teams but life has a way to counter that as a team and still use him. In some matchups with armor regeneration and healing, this guy just can't be killed. In this battle, you can see him do well and bad. As they had to hit mine a lot buy my extra magic attacker killed his fast.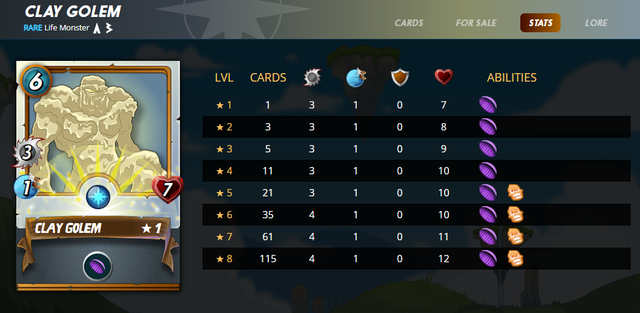 Clay Golem is not a tank that you see very often. It isn't that he is bad. It is just there are a lot of good tanks on this team. If you know your opponent is going magic you can try to use him for the void combo with silence from crystal werewolf. His one speed can make him good in reverse speed games but he has enraged so he isn't the best tank for that speed. This is not the first tank that I would level for this team. He will be useful sometimes but not enough to focus on him.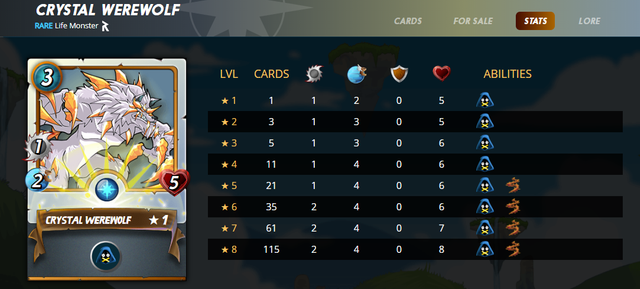 Crystal Werewolf is a very useful card. With thorns and science for only 3 mana it is a card that can be used a lot of the time. You can put him in the last position and let sneak monsters kill themselves or just let him weaken your opponent's magic attack. He is also a good tank for the little league mod. He is a very useful card. This one is super easy to get up to a high level right now. It won't always be played but when it is used it can cause you to win the game.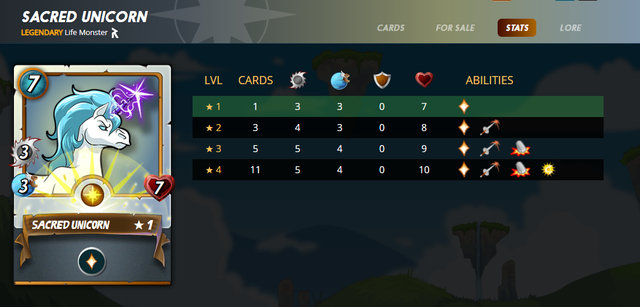 Sacred Unicorn started its life as the best tank in the game. This is one of the few cards that got a nerf. Yet it is still a great card in high mana matches. The only reason this card isn't played all the time is the high cost and that life has some of the best tank options in the game. This card is great in super sneak or melee mayhem. It also can be used it a lot of normal formats. It is weak vs magic damage that is the only issue with the card in the first position. When you can use him in another spot and still have him attack he is great. This is a rewards card so it is worth for sure to get one to at least level 3 so you get trample because when that is used with piercing it can be a killer combo. Watch this battle to see how I use the card. Make sure to get this card before it can't be won in the quest. The price will go up a lot after that.

For me, it is Silvershield Knight in anything under 24 mana. In higher I switch to Sacred Unicorn. But let me know what you think. Did you watch any of my matches I just want to know?
I am a member of the CCC group also. I am always trying to support others here with my giveaways. This is a Contest Kings giveaway No Upvote, No Follow, and No Resteem are needed to join
This is an Invitation to join #ccc for Guaranteed 👍 Daily Income 💵 and Payout 💸 for Newbies (2.0) 🐟 🐜 🐛 in #ccc 👣 and Follow 👣 the Honor Code 🏅 - the Creed (Conditions and Limits Inside) AND the latest update <<< please click to read.
I am now going to recap a past giveaway so you don't need to look one unless you want to see who won the giveaway from this post.
Winner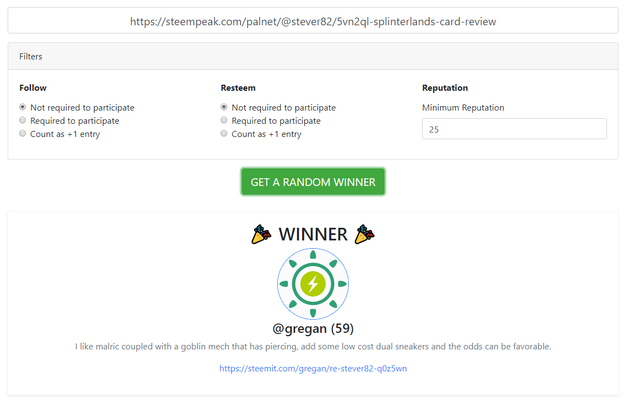 Congrats to @gregan your prize have been sent.