EuroVelo 6 - France, Bourbon Lancy - Nevers 107 km
Today's post highlight is from Burgundy in France from the EuroVelo 6 route along the Canal Lateral a la Loire.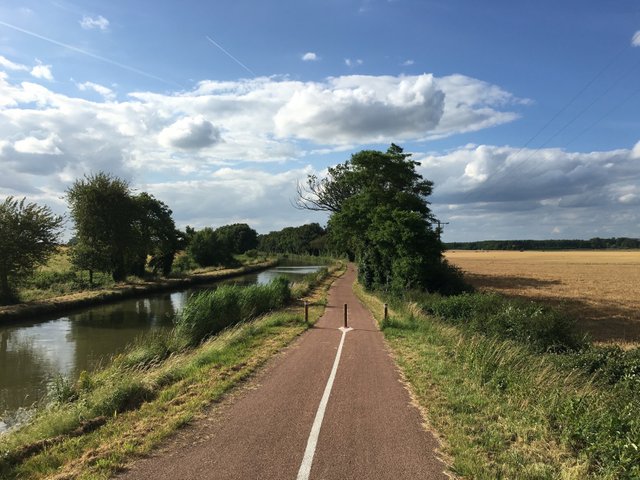 Has been a while since my last post but for a good reason, same reason I am writing here, so more people can discover and enjoy EuroVelo. This time was about my local community here in Tulcea, which got me very excited. I was asked to make a presentation for an ongoing project named EcoVeloTour about "Fostering enhanced ecotourism planning along the Eurovelo cycle route network in the Danube region" and I was very happy to share what I've learned cycling over the last 10 yrs on the EuroVelo network and contribute to what hopefully one day will materialize in our own piece of EuroVelo here at Tulcea on the dikes along the Danube.
So, I've been thinking long about this post cause I didn't knew exactly what the continuation should be after I posted all I've got so far from EuroVelo 7, which is my ongoing project. So I decided to switch the routes and go back to EuroVelo 6 for a while, the only EuroVelo route I covered entirely to date. EuroVelo 6 is quite a long route totalling 4632 km so I had to do it in stages, 4 in my case. For more info about the EuroVelo 6 stages I've done and when, please have a look at my first post here on Steemit. Hope my blogging skills have improved since then cause Steemit sure did.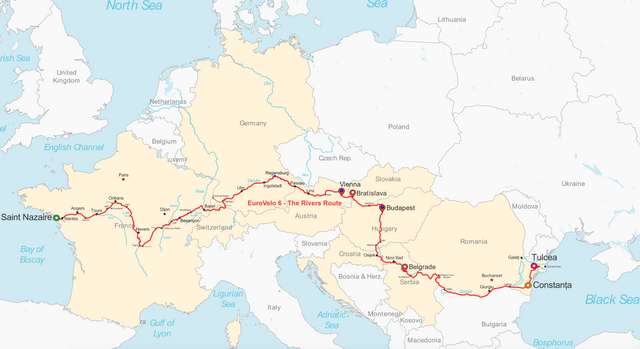 Now let's go back to the summer of 2016 and I'll take you to France to cycle on the Loire Valley for a while. By the way, this was the last stage of EuroVelo 6 for me before completing all of EV6 that year.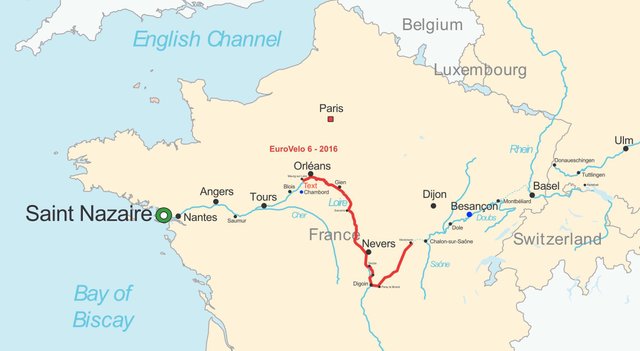 Didn't liked the weather this morning when I got out of my tent and saw some dark rainy clouds moving fast and quite low above my head. But when I felt the first few raindrops I quickly decided that's time to hurry up and pack my tent while it was still dry.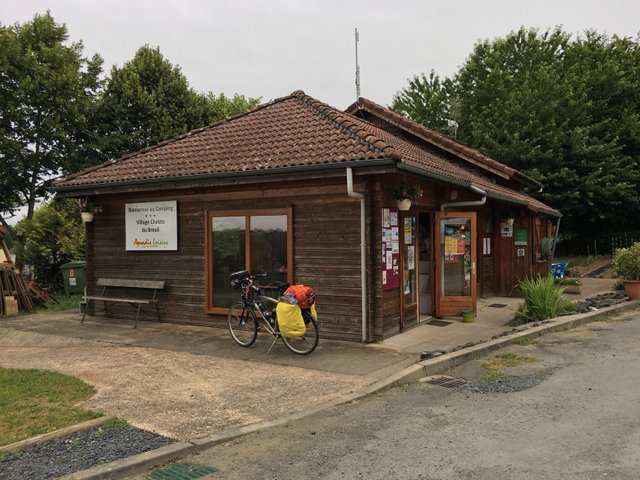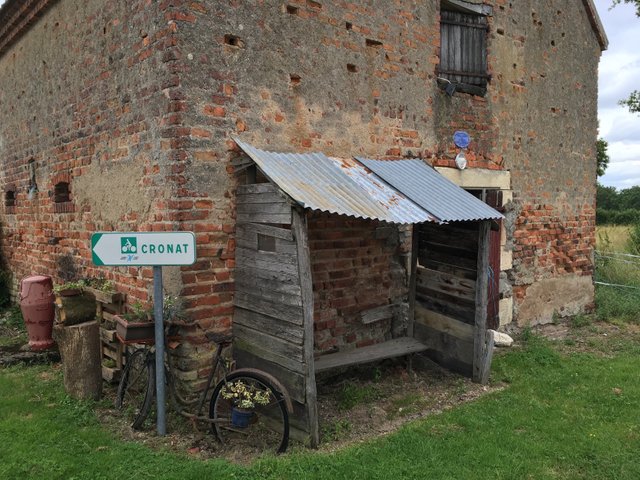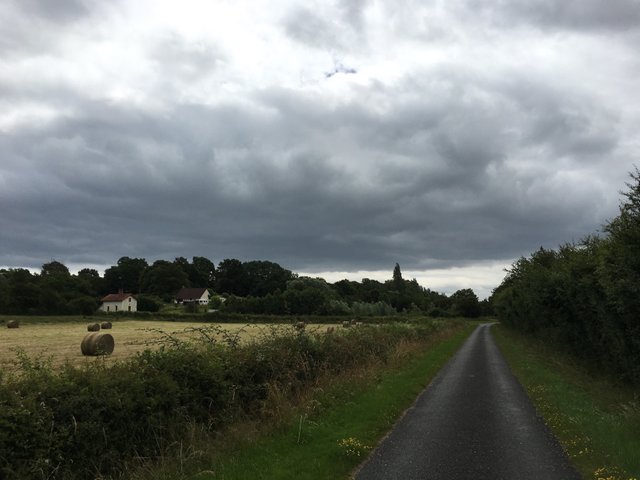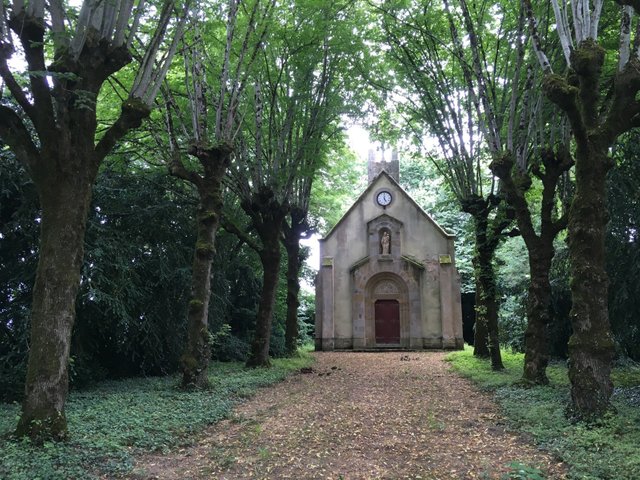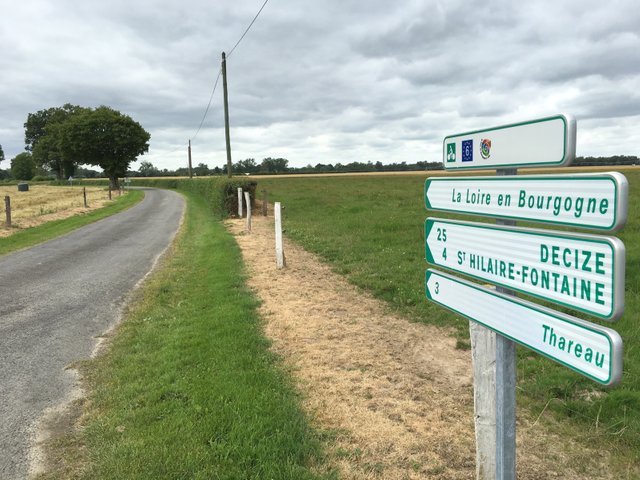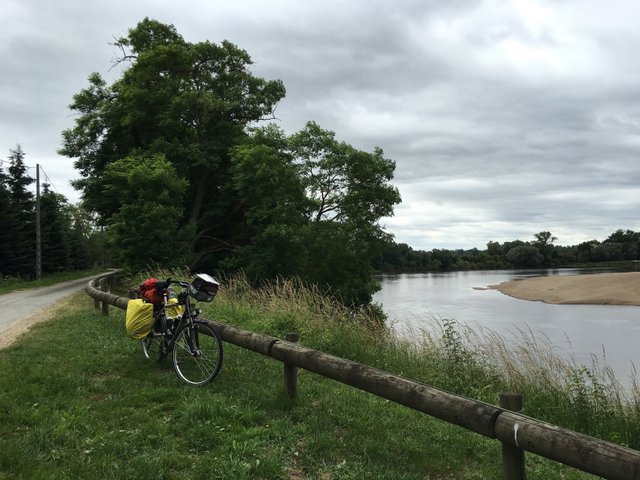 Got closer to Loire here for a short time. After Bourbon-Lancy the route takes us away from the river for a while following mainly narrow secondary roads and passing by farms and villages on our way to Decize. The route tries to avoid the roads with traffic as much as possible and this morning most of the time it was quiet, just some curious cows staring at me and some tractors passing by.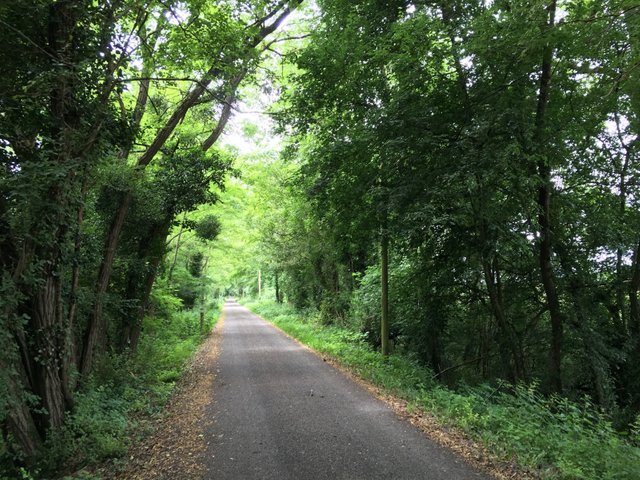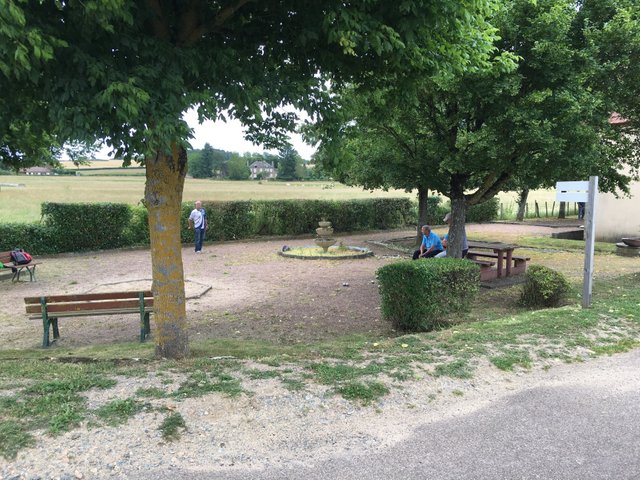 Here I stopped to see some locals playing the game of boules, otherwise known as pétanque, the sport that is closest to French people hearts...after cycling of course.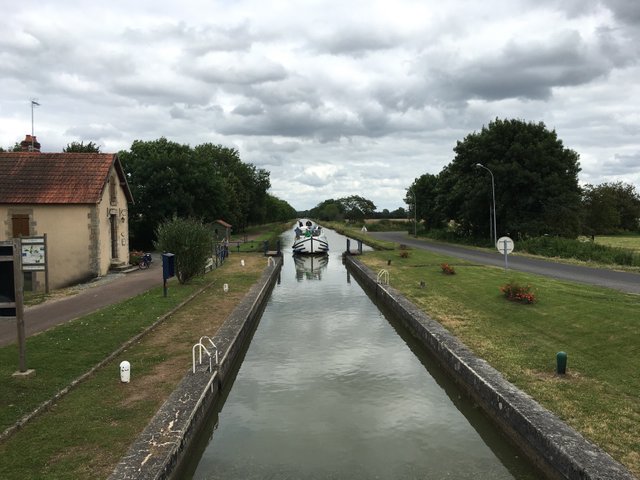 This is Canal du Nivernais which connects the Loire with the Seine rivers following closely the course of the river Yonne going to the north. This canal is 174 km long and has 112 locks.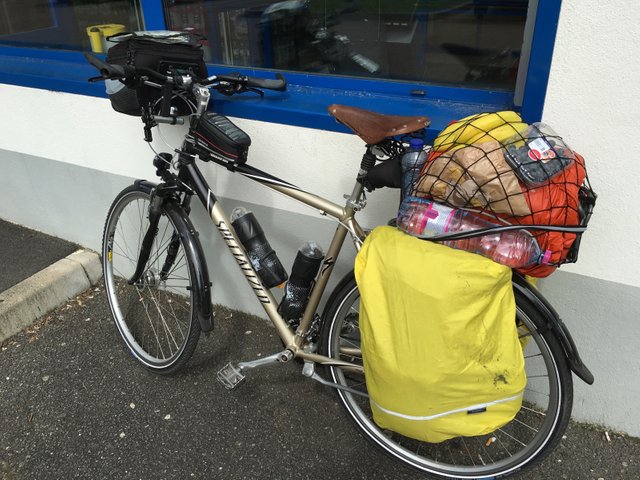 Here I went shopping in anticipation of a long day of cycling and later I found it to be an inspired decision.
After a beer and a baguette in Decize the sun came back again into my life :)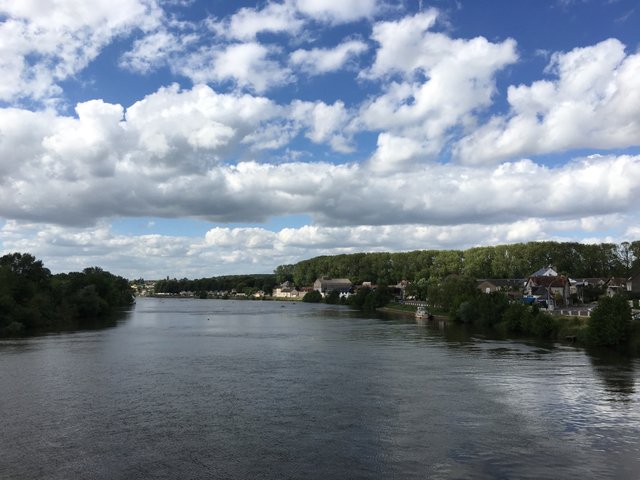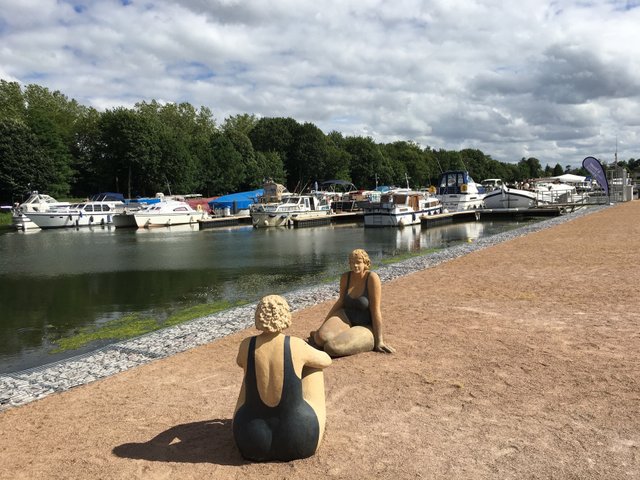 Noticed these two ladies talking in the port of Decize.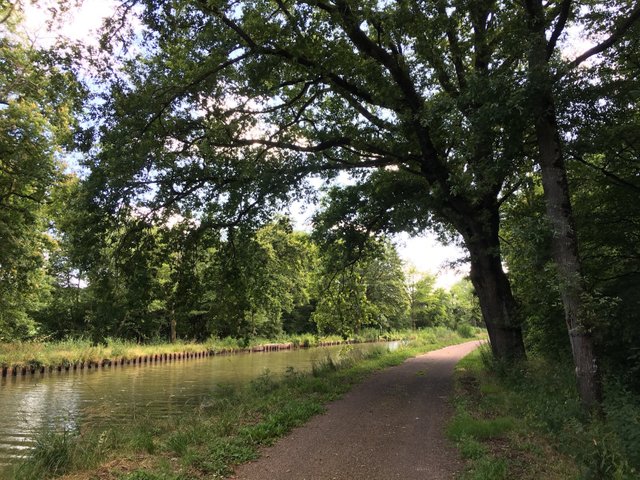 After Decize the route rejoins Canal Lateral a la Loire till Nevers for about 35 km, which is a joy to cycle. The Canal Lateral a la Loire is 196 km long and was constructed between 1827 and 1838 to connect the Canal de Briare at Briare and the Canal du Centre at Digoin. It replaced the use of the River Loire which had reliability problems during winter floods and summer droughts. More info about this interesting network of canals from Central France here. Also from Wikipedia I found this nice sketch summarising all the canals. French people did a great job at the end of the 18th century building these canals and connecting their major rivers and cities in the central region with the capital, boosting economic development in the whole area. Also what I liked is that these canals are still functional and maintained and not abandoned, but not for commercial goods which need to move faster these days but for other economic activities like boat and bike tourism, both part of the slow tourism concept which actually produce more revenue for the local communities. Well done! Plus you have the speedier option to take the TGV to get here, like I did from Paris to Dijon when I started my trip, so great connections and infrastructure in France, not to mention the food and wine which all make up for un unforgettable active vacation on the EuroVelo 6 route in Burgundy. Now you know where to go next summer :)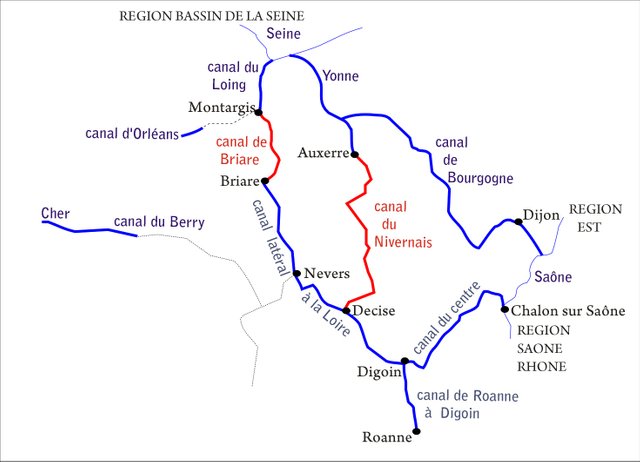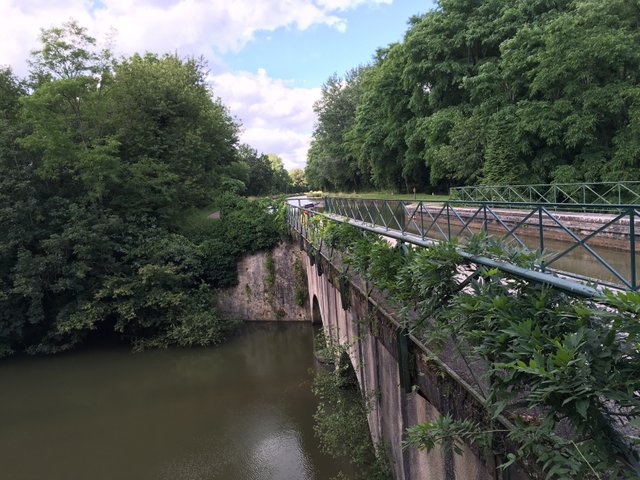 Found this old aqueduct upon river Acolin in Burgundy, a left tributary of the Loire on my way to Nevers this afternoon.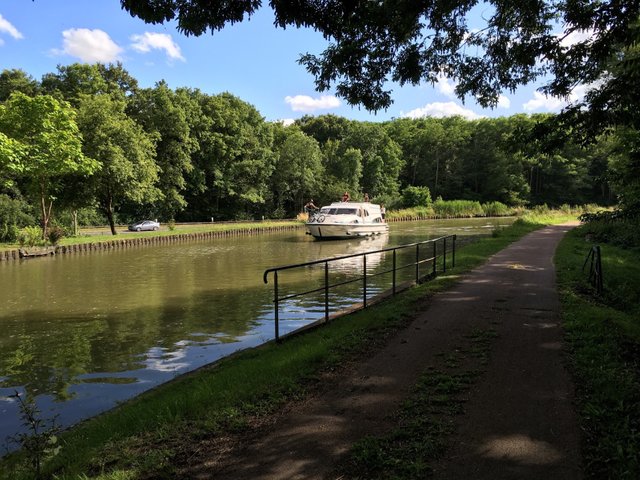 People can actually rent these boats and discover the French waterways if they prefer a more relaxed vacation and don't mind waiting at the locks. I am a speed nerd so I prefer cycling along the canal :)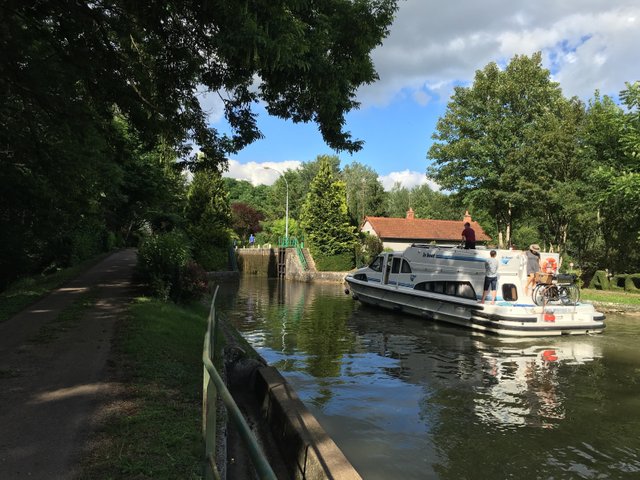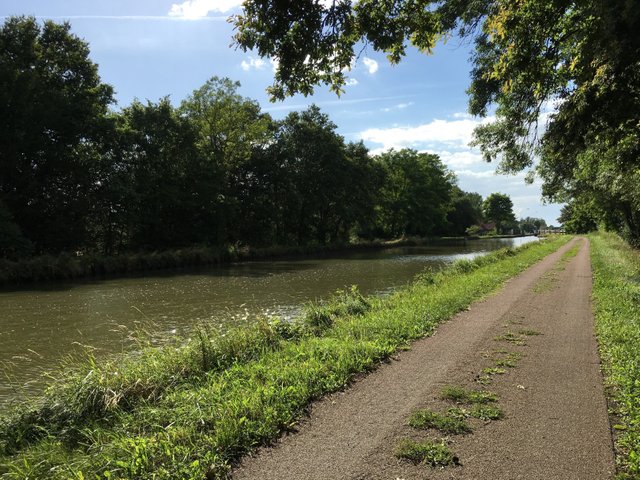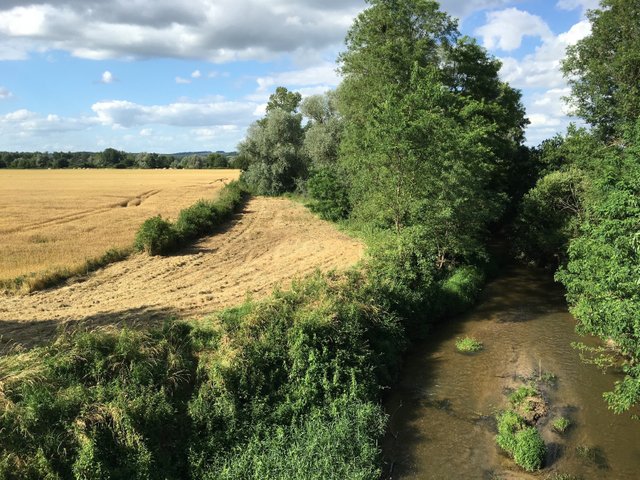 Blueberries with a view :)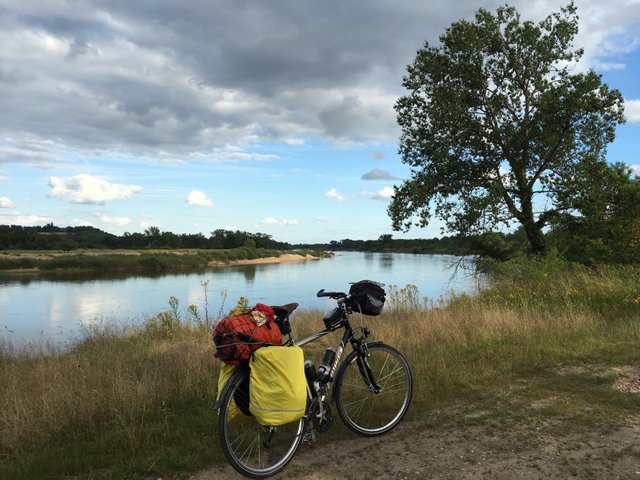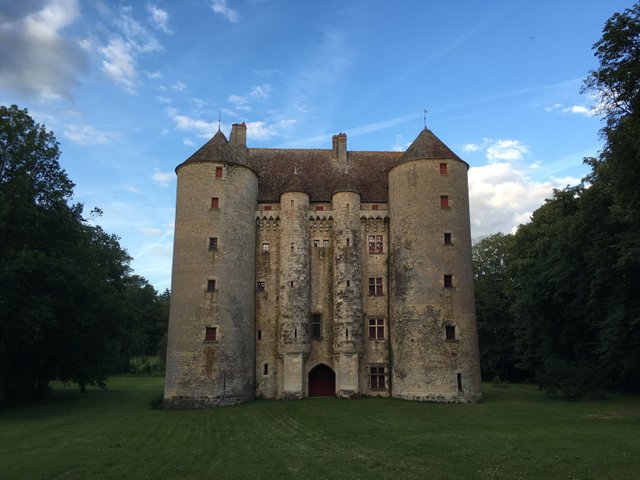 Couldn't end the day on the Loire valley without seeing a castle of-course. Found Chateau de Chevenon in a small village near the canal while searching for a camping in Nevers this evening. Unfortunately the castle is private and closed for visitors but even a walk around is worth it.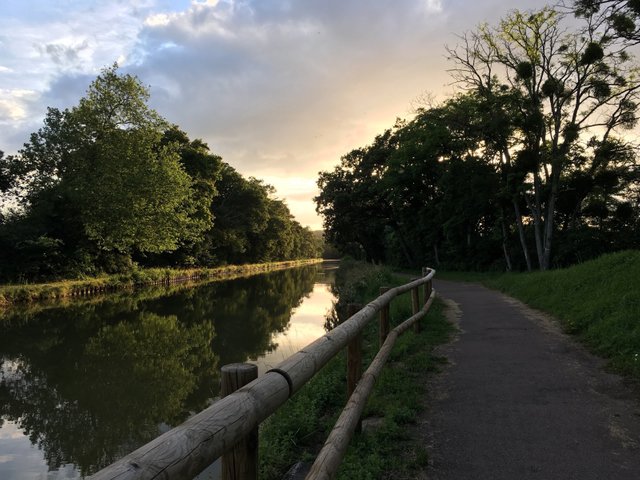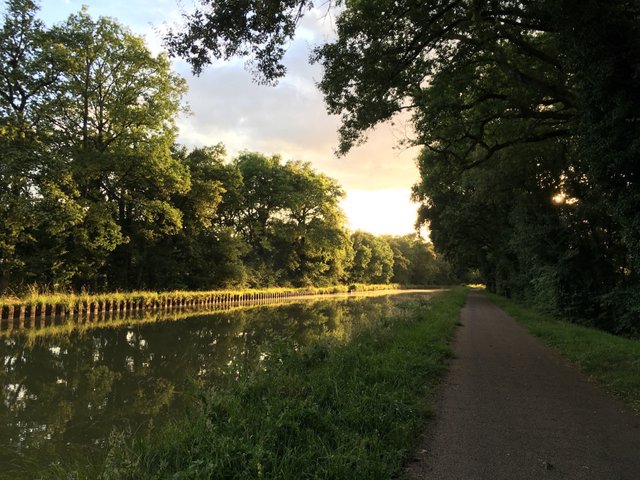 Can you imagine cycling along this canal in a calm evening like this for the fist time and hearing nothing but the birds singing? It's beautiful, that's why I love EuroVelo so much and writing this post for you, can't keep these photos just for me, I feel the need to share this with you. Bravo french people for building these bike trails along the old canals, what a perfect combination.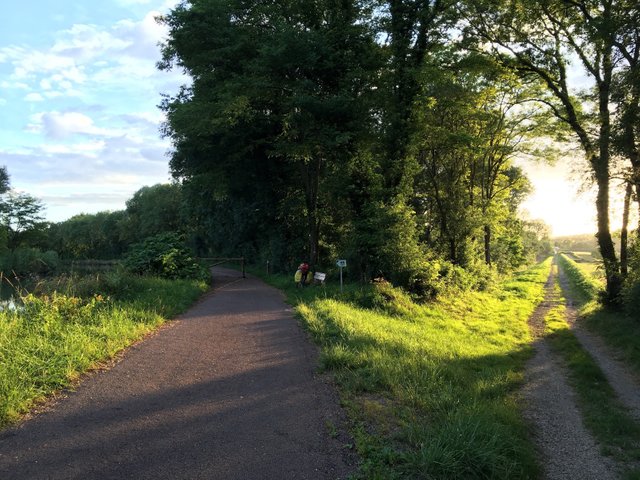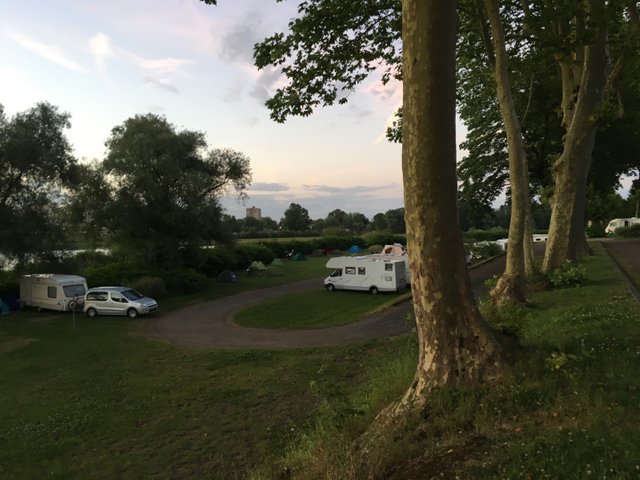 Reached the camping just in time to set my tent within the last minutes of daylight. What a beautiful day do you agree? Couldn't just end it with a shower and some can food so I went to the old city across the river and bought myself a nice pizza and a beer to compensate for all those burned calories during today's 107 km trip. A bit too much I agree but sometimes I need to push it a bit harder to reach the best pizza destination :)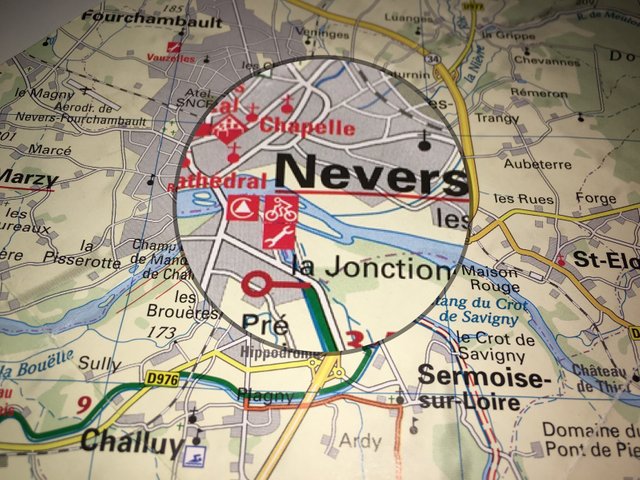 Until next time,
©Discover EuroVelo
---
Do you plan to travel in the future? You can use my link here to get 10% off your next hotel room on Booking.com while also supporting Discover EuroVelo project (I'll get US$15 from them too), so both of us can travel a bit cheaper next time. This is an affiliate link. Thank you!
---
All photos were taken with my iPhone 6S.
"EuroVelo, the European Cycle Route Network" are registered marks of ECF asbl.
I have no affiliation with EuroVelo or other organisations mentioned here, I am just a tourist sharing his opinion.