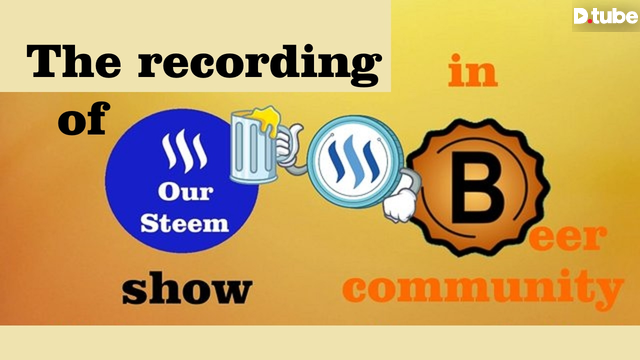 ---
The recording is done by @shadowspub allowed to be used by @dcooperation.
''Our Steem'' show took place recently at the ''Beer Community'' or @beerlover.
It's a community created by @detlev.
The community has their own token in steem-engine.com called BEER .
In the recording you can hear @freedompoint talking about @theinnerblocks.
It a new community built on steem and they even have their own app, check it here : https://www.theinnerblocks.com/
You can as well explore the tag here #innerblocks.
Then we had @zekepickleman talking about @steemitbloggers.
Also @detlev explained everything about @beerlover community and their token.
The idea of creating a token seems simple, but if you just look at the plans they have to promote steem, you will see the potential. Imagine that every store that will sell you a beer, will use the beertoken in the future. They are already doing something similar and they have meetings in real life. For more details listen to the recording or join the community here : https://discord.gg/4mvmVj2
We had also guests like @pundito.
Of course we had with us @shadowspub and she said some words about ''The Ramble'', the community she is running for so long time.
We also had a hot discussion about the next hard for that we will have in steem soon.
Enjoy listening to the show.
Here is the youtube version :