Dragon Fruit In Bloom - A Closer Look At The Plant As Well As Its Medicinal Properties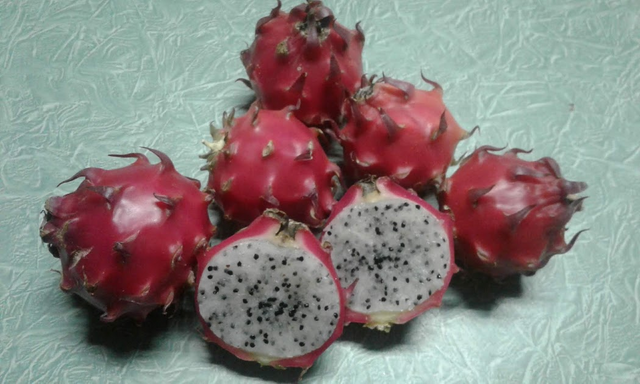 Lately I have been talking a lot about my recent harvests of the Dragon fruit, and what I have used the fruit for, but then I realised that not too many people are familiar with the Dragon fruit, so I decided to share a bit more on the plant itself as well as the health benefits that this plant offers.
Lets start first with the plant itself.
The dragon fruit, also known as the pitahaya or strawberry pear stems from a creeping cactus. The flowers of the Dragon fruit are tassel like, spidery flowers that grow directly from the stem of the cactus, and after reaching maturity, the fruit will form at the base of the flower.
The ideal of course is to grow them on a stand so that you can control the height and the accessibility of the plant, however here by us, we have simply planted these creeping wonders next to trees that would support their growth.
I will admit that this was not wise if we were planting these on an agricultural scale - but it works well for home use. The great thing about this is that we are able to get more than enough fruits for ourselves and the ones that we are not able to reach, makes for a great food source for all kinds of tree loving animals such as birds, squirrels and bushbabies. And whatever they are not able to get, will eventually fall to the ground and become food for other wildlife such as bush-pigs and deer ( That is if the goats don't get to them first)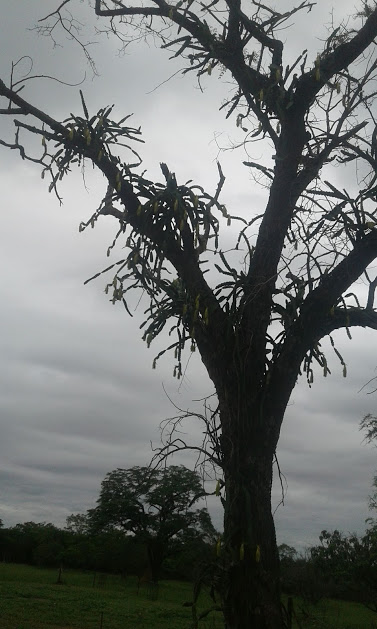 The wonderful thing about having access to Dragon fruit, is that the fruit are extremely rich in nutrients while low in calories, and high in fibre, they also hold wonderful benefits as far as general health and well-being is concerned. No wonder it is considered a tropical superfood.
There are a few different varieties of the fruit , but to describe the fruit in general, it is a round fruit covered in spiny growths as you can see in the first picture, on the inside of the fruit is the flesh - this can vary from red or white to yellow depending on the cultivar - but it contains tons of tiny little pips. I think texture wise the closest fruit that I can relate it to would be a kiwi.
The fruit itself is quite diverse and can be enjoyed fresh, juiced, in smoothies, or preserved into jams and jellies.
But that is certainly not the only healthy part of the plant. The leaves of the plant is also beneficial when steeped into a tea as it holds many health benefits.
And while the fruit skin, holds barely any nutritional value - it has other perks and is often used in making skincare products.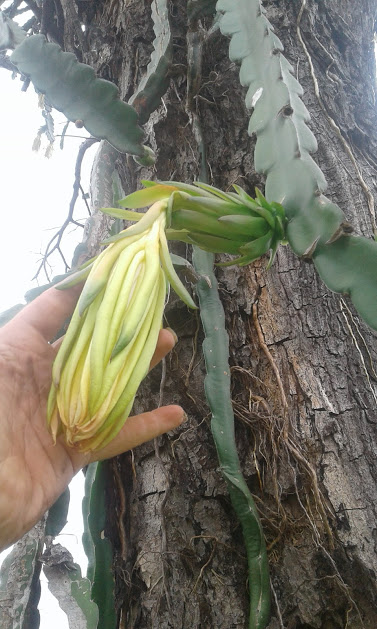 But what is the Dragon fruit good for?
Right so we have established that the dragon fruit is nutrients while low in calories, and high in fibre. But the dragon fruit is also a super rich source of various vitamins and minerals including manganese and iron and it also has antioxidant, antibacterial, and nutritional properties.
Its health benefits include:
Boosting the immune system
Speeds up metabolism (great for weight loss)
Aids in digestion
Good for controlling diabetes
Lowers cholesterol
Serves as an energy booster
Helps the body fight chronic illness
And may be beneficial in protecting the body against cancers as well as heart disease
Helps with red blood cells due to its high iron content.
Great for your skin
Helps with memory
Anti inflammatory
Helps promote strong teeth and bones
And is great for respirator health.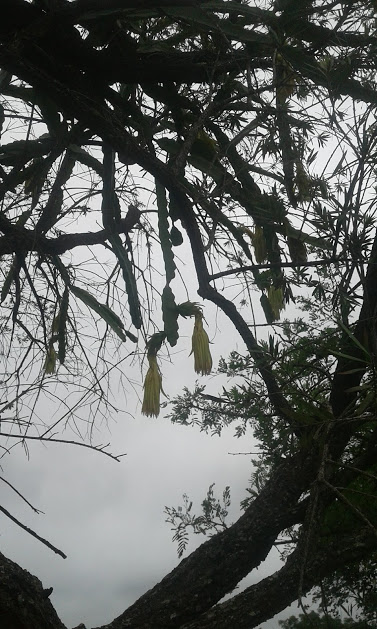 Now for me - having a plant that produces good tasting fruit in abundance was already enough reason the plant dragon fruit on the farm, but knowing a bit more about its health benefits certainly does make this fruit a bit more appealing.
---
For a slightly less healthy dragon fruit option - be sure to have a gander at my previous post, that goes through the process of me converting these lovely healthy fruit into a super sweet treat.
https://steempeak.com/palnet/@breezin/thats-my-jam-trying-out-something-new