Meet Ryu Hayabusa, he's a Class S Ninja!
I wonder how they do the ninja rating classification, is it based on confirmed kill, number of successful missions or something else? Though it would be funny if the people who hire these assassins write and tally up reviews of these ninjas' performances, after all it would implicate them for ordering violence, doesn't it? Hehehe.
He is the protagonist of Ninja Gaiden, an action game series where we play this super skilled ninja and makes him expertly chops his enemies to bits. That's how it supposed to be anyhow, but most of the times my ninja moved very clumsily and he required a few attempts to defeat the difficult bosses. I like these games, sometimes they get frustrating but when everything clicks, it's so goooooodd.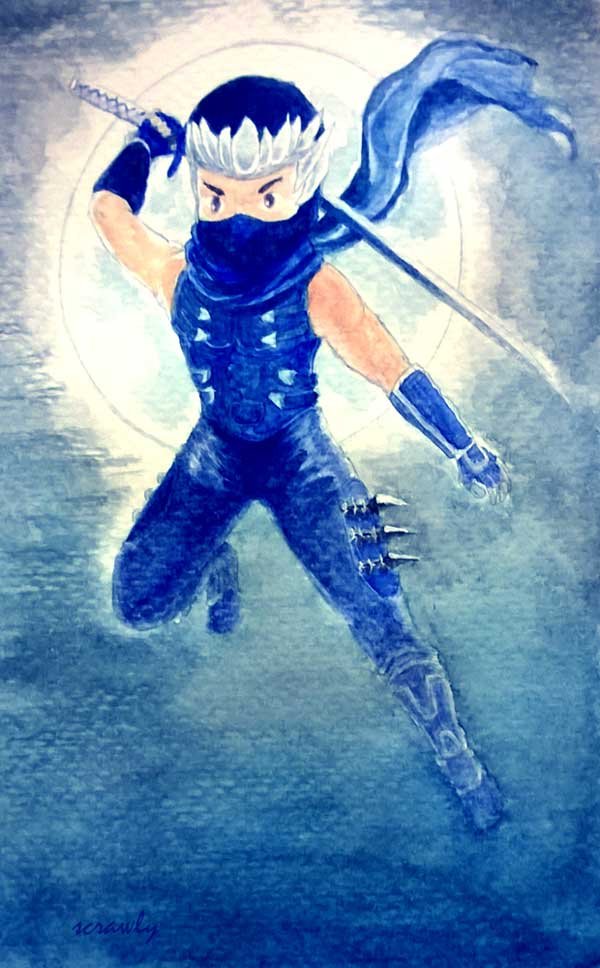 Ninja Gaiden is copyrighted by Tecmo and Team Ninja. Fanart made by @scrawly.
All Rights Reserved
Status: New illustration


My Steemit Journey
I joined this website to share my art journey and to improve my skills. I'm also here to meet nice and chatty people, especially if they're passionate about art. Follow me if you want to be a part of my adventure, or say hi to me at various Steemit discord servers, I frequent most of them.
I am a curator for curie, c-squared, helpie, and a moderator in Steem Artists. If you are an artist, join us at Steem Artists discord channel here: https://discord.gg/ENN8KCb.
See you around ♪