Country's Future on the Roads
Sometimes a time comes in the life of a man when all dreams become burnt in the oven of their body (stomach) and this is the time when a man does not called a human being.
I saw a strange scene in the night, which forced me to write this post.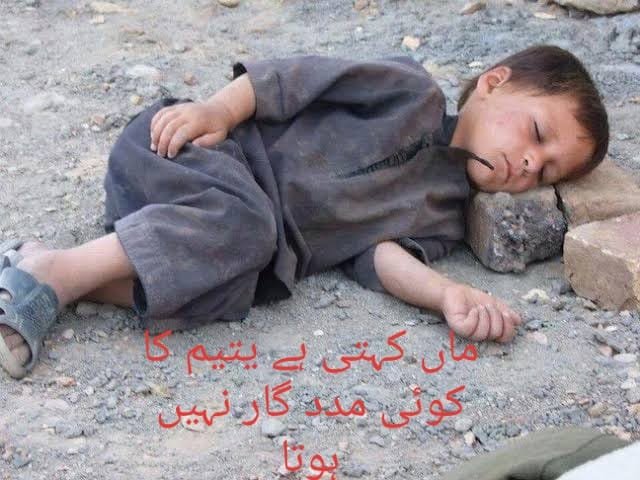 This is the story of one cold night (about 4 to 5 degree centigrade) at about 23:22 hours when I was moving on road with my brother, I saw a 5-year-old boy who had worn very less clothes as to fight against the cold weather, he was sleeping on some stones besides the road and his body shivering because of cold weather.
We take him to our home and feed them and give him some clothes for wearing, and asked that why is he sleeping there, he tells that his father is dead and he is selling balloons in the front of a shopping mall and it is the only way I feed my mother and siblings.
Please try to understand the massage in this story,
If you see such boys selling something on road side,
Please ask the boy why he is doing this work and help him and his family if you can.....
If you can't help to support his family, just buy the item he selling even you have no need of it.
Give them some of your spare clothes if you can't give him new clothes.
Give him some food to eat.
He has also put "dreams" in his mind, some tasty dreams and dreams that are repeated and reinforced several times a day.
If you are being entertained by a "snow-falls" , then you will definitely buy some tissue paper from such children after the happiest movement day after throwing ice balls on each other. When you purchase something from that child he will be able to bring some"breads" for his mother and siblings.
These kids are the future of the country, we must help these kids financially and also to provide them opportunity for study and help them to make them a useful citizen of the country.
"Allah Almighty extends the height of the trees which provide shadow to the Orphans".
Thanks for reading this post.