Last time on the ice this spring...got the boat out to the cabin just in time!!
On our way to the cabin. We have to get the boat out there before the ice on the lake melts, it would just be way too hard to bring it in on the summer trail.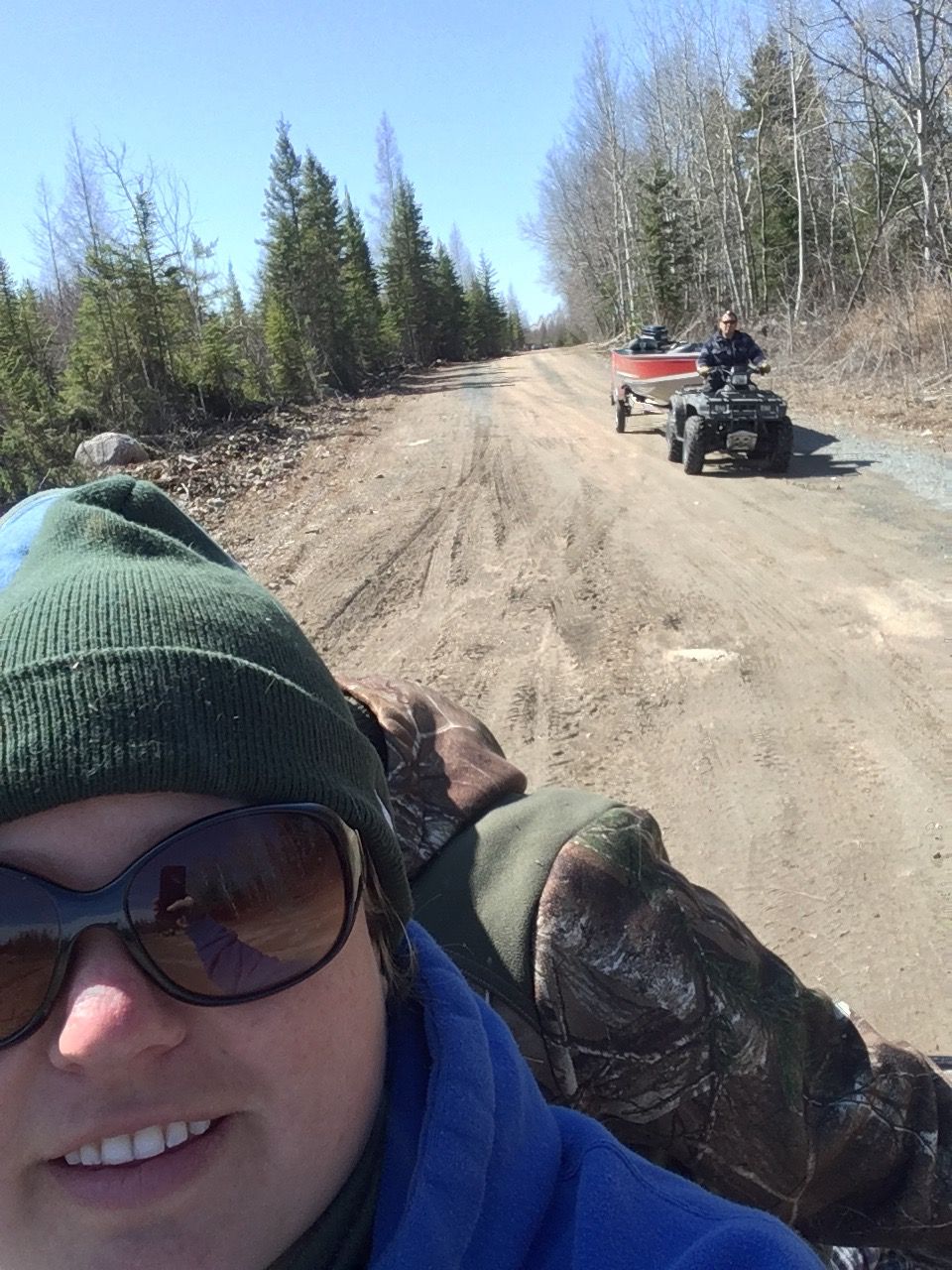 Part way down the road we had to switch the boat over to Dallas's quad, he has a lift and bigger tires so its just easier for him to pull the boat.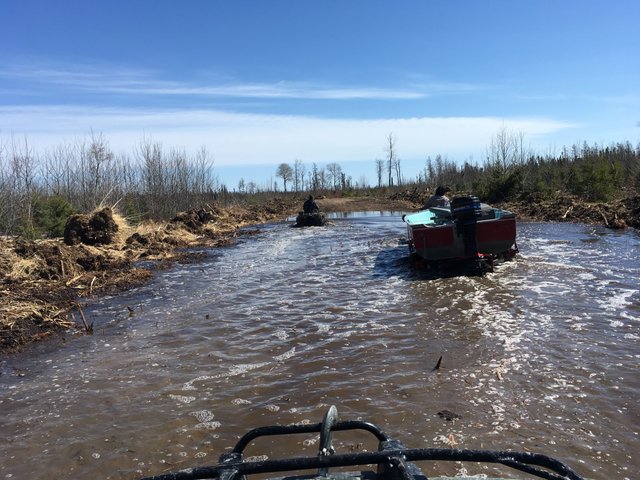 The approach to the lake looks a bit wet.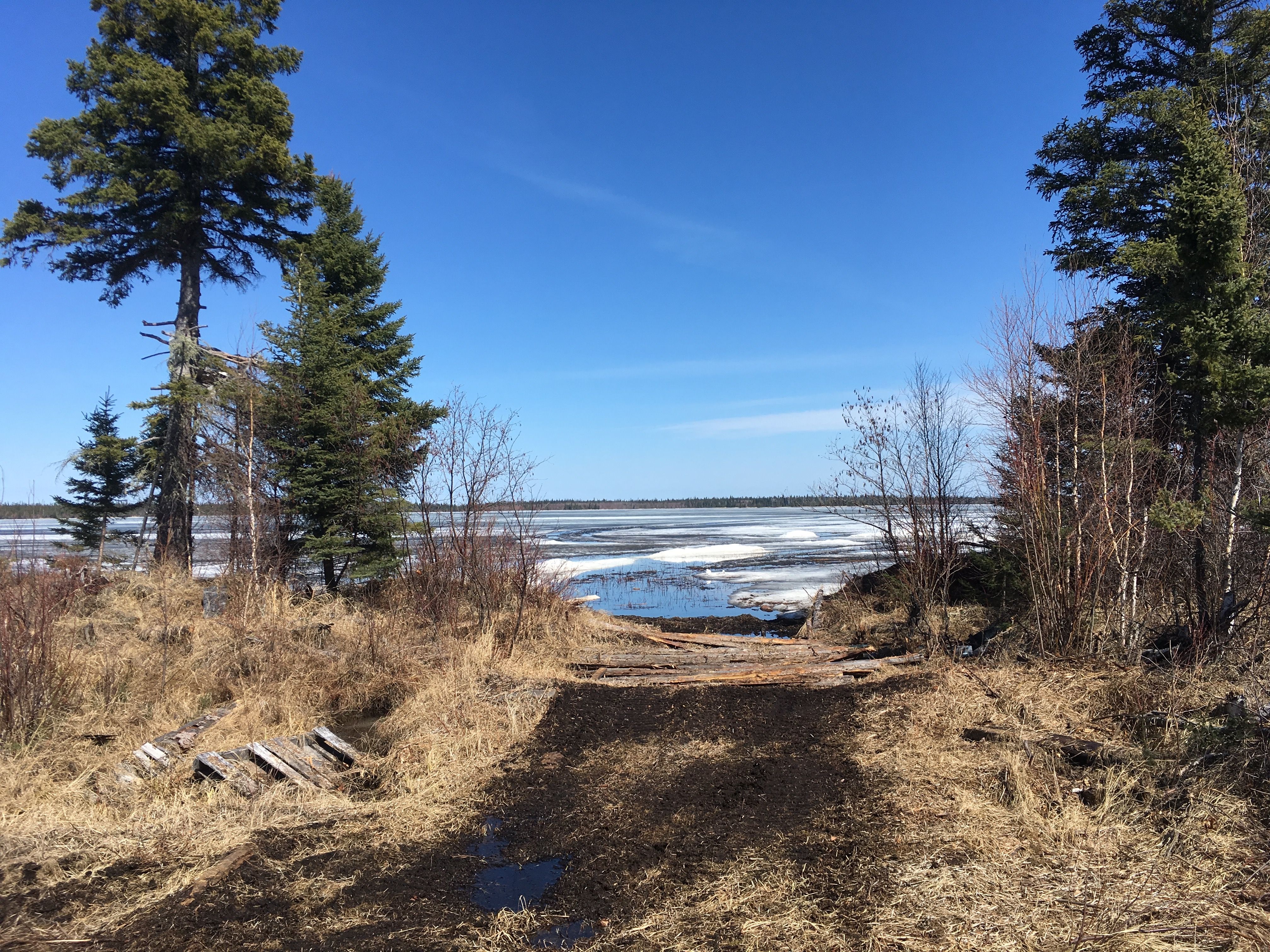 Once we got on to the lake it wasn't too bad.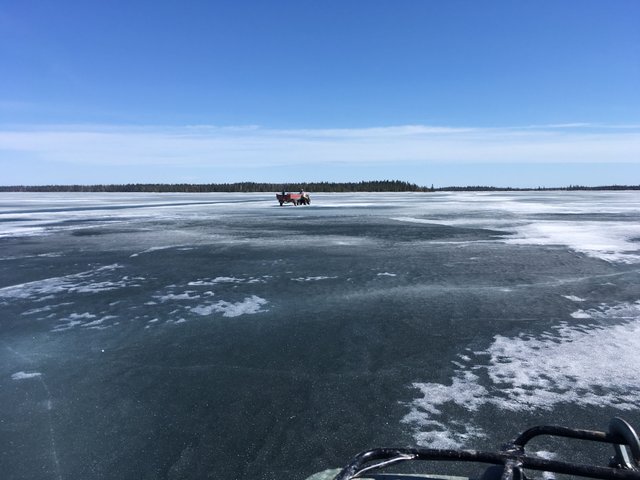 A few sketchy spots here and there though.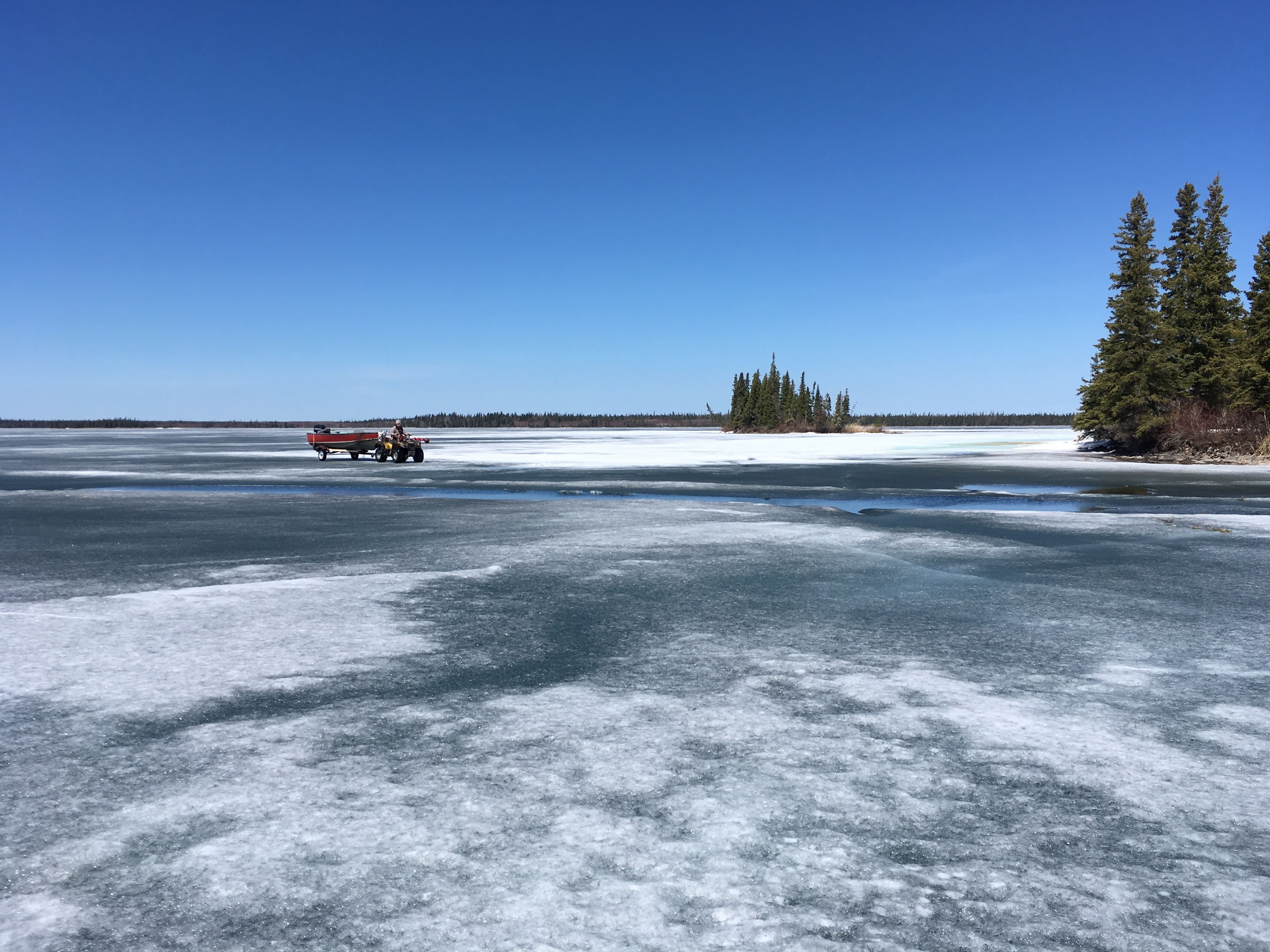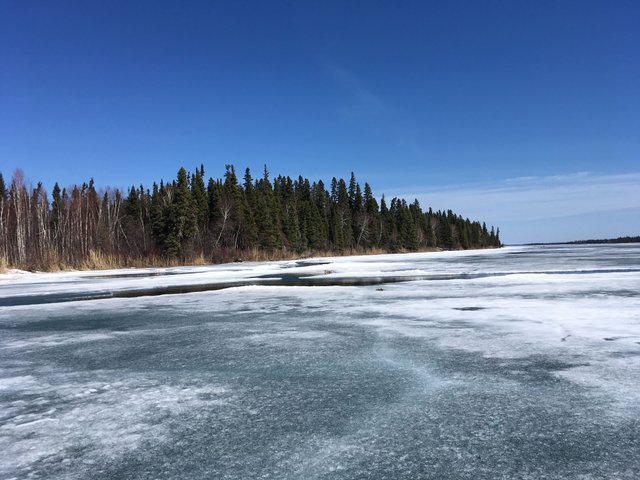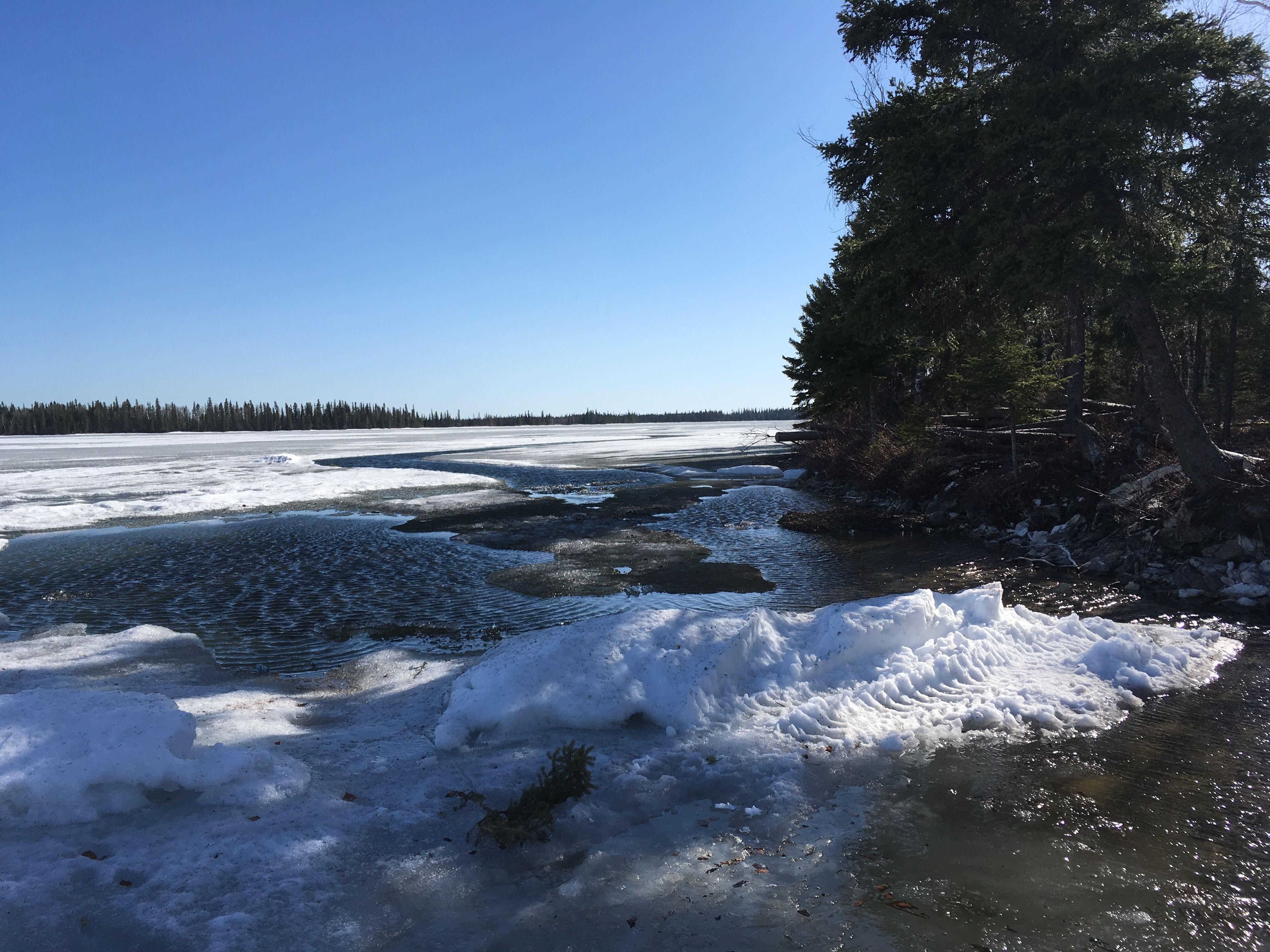 Made it to the cabin and got the boat up on the slip, but not without a wee bit of damage....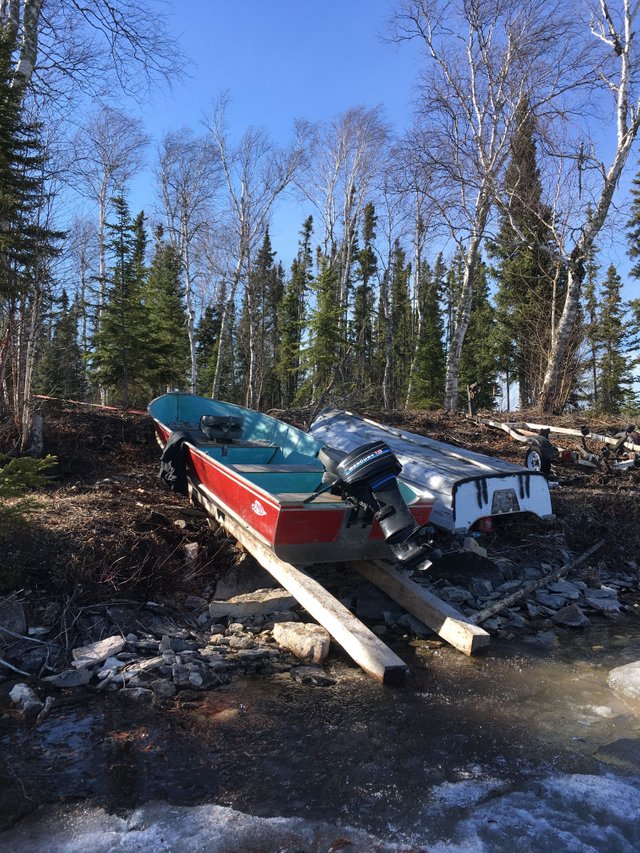 Bent the skeg a little bit. I am thinking it was on the small creek/beaver dam when the trailer tires went in the creek it allowed the motor to hit the ground, it shouldn't be too hard to bend it back.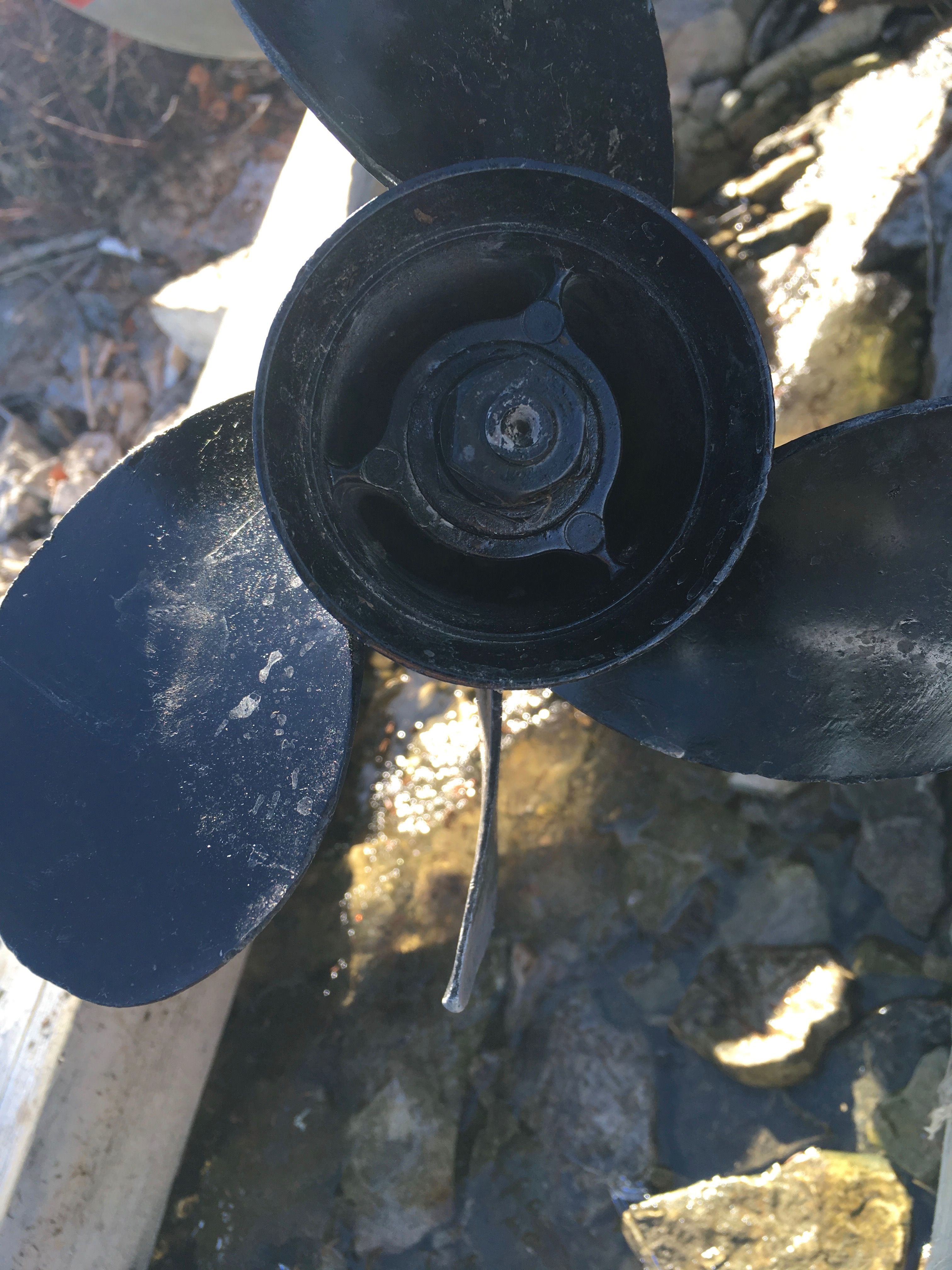 Check out the second half of our day here: https://steemit.com/myhuntingfishing/@leemlaframboise/last-time-on-the-ice-this-spring-continued-getting-in-some-fishing