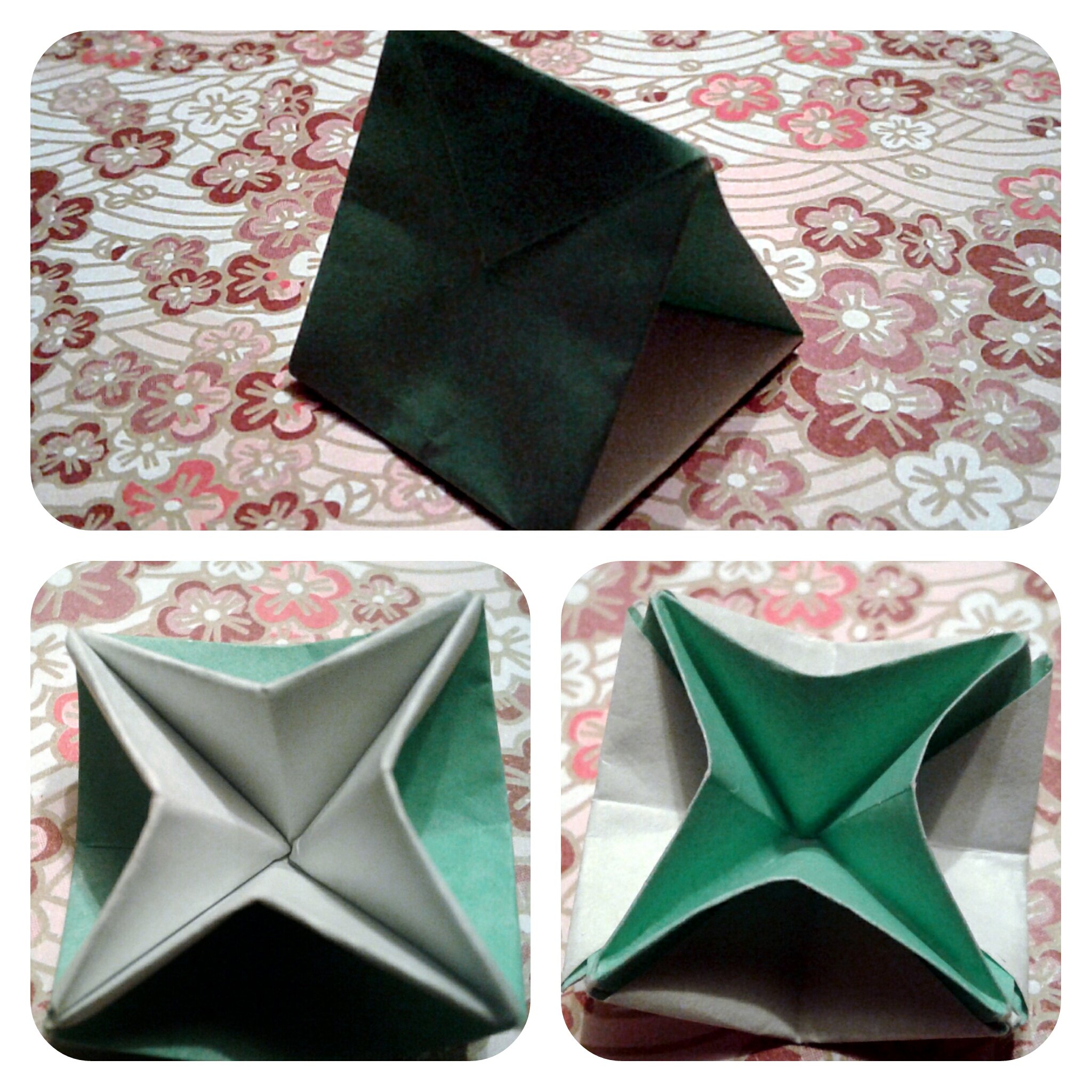 First fold an origami gift bag as shown here:
https://steemit.com/origami/@gmatthe2/origami-gift-bag
You will then collapse the front and back of the gift bag into waterbomb bases.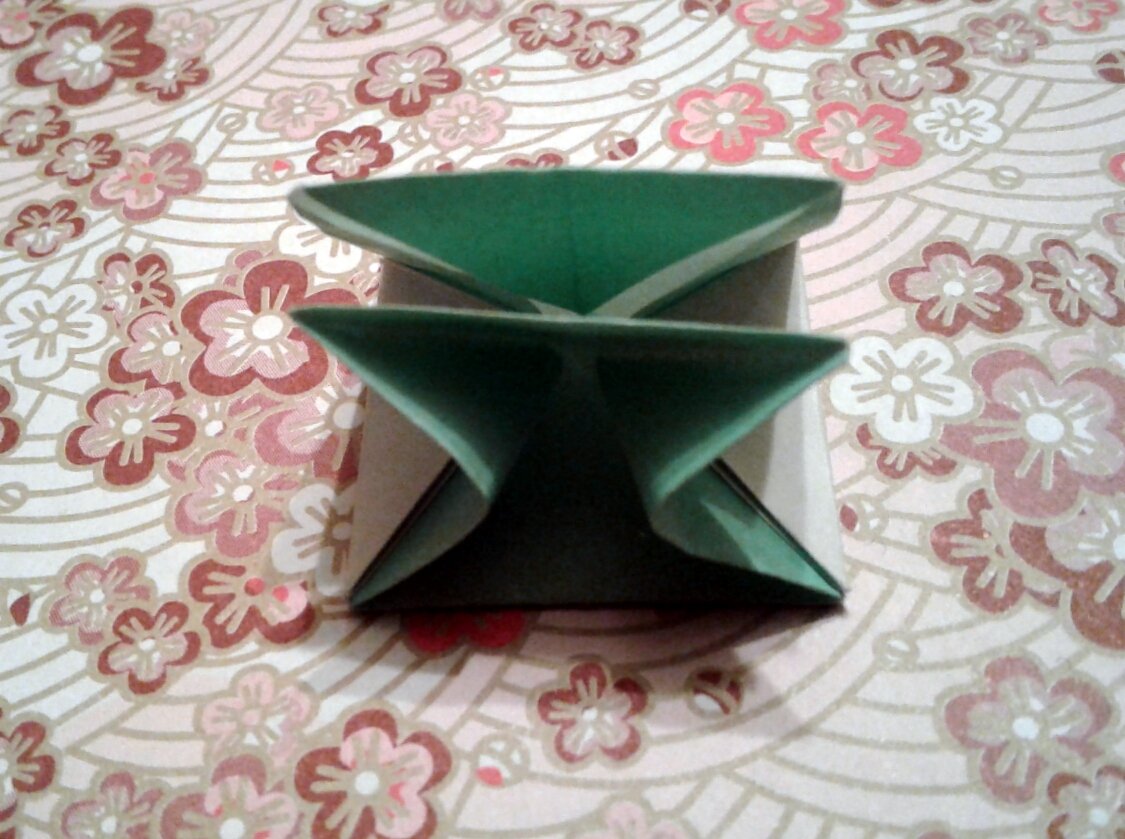 Tuck the flap underneath Locking the waterbomb base closed.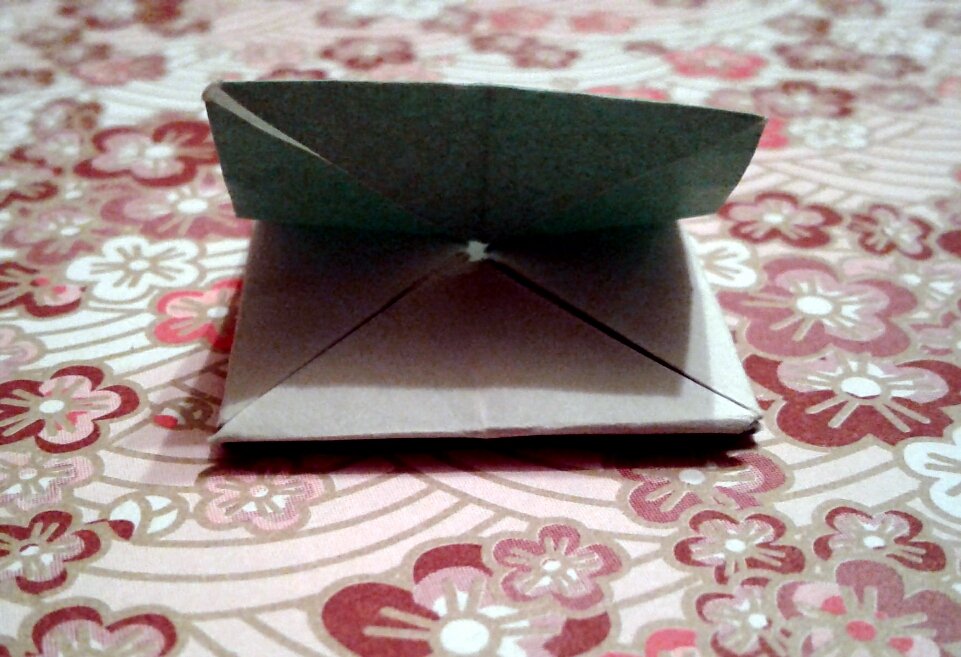 Repeat on other side. The model should now look like this: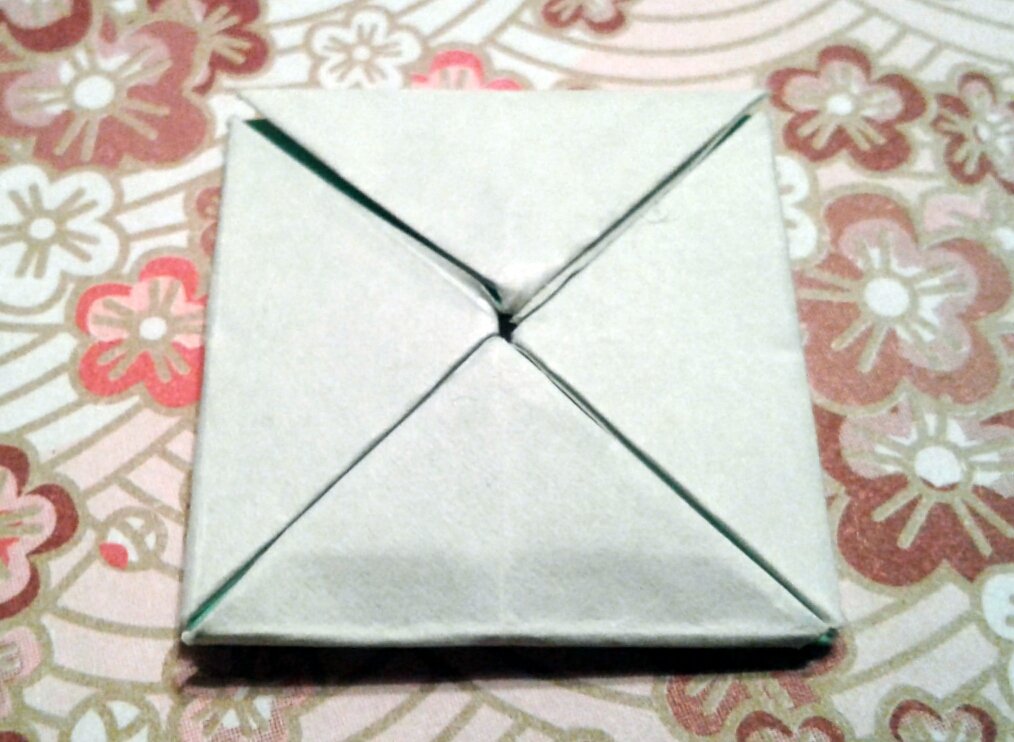 Pinch the top layer together similar to the last step in making a fortune teller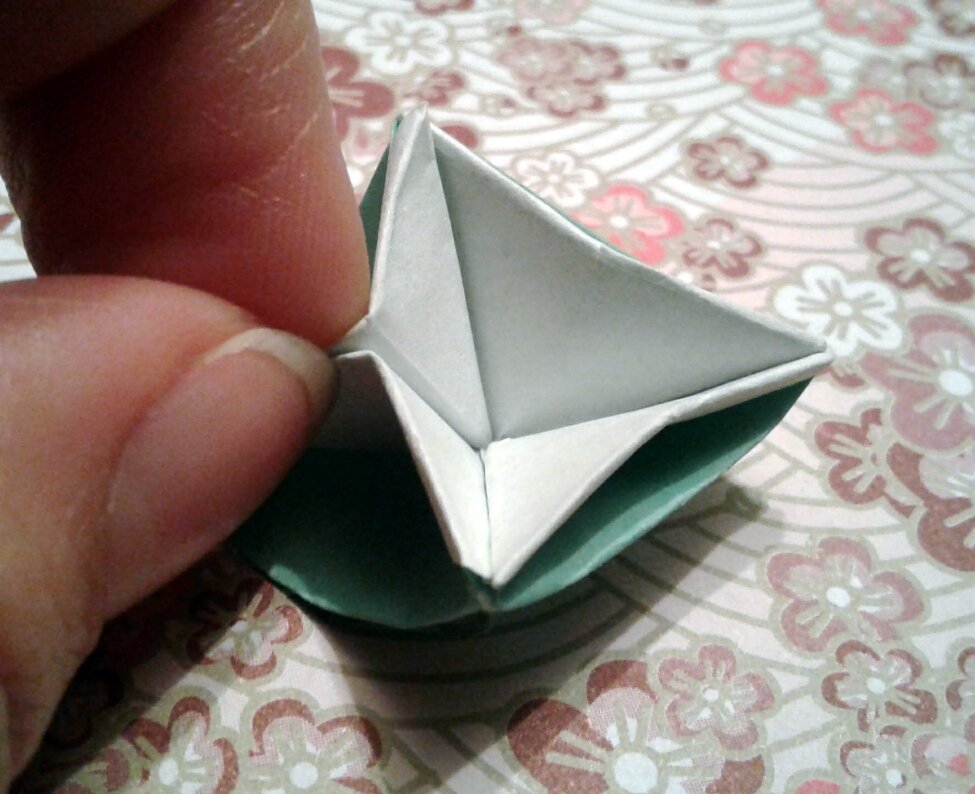 You have completed the model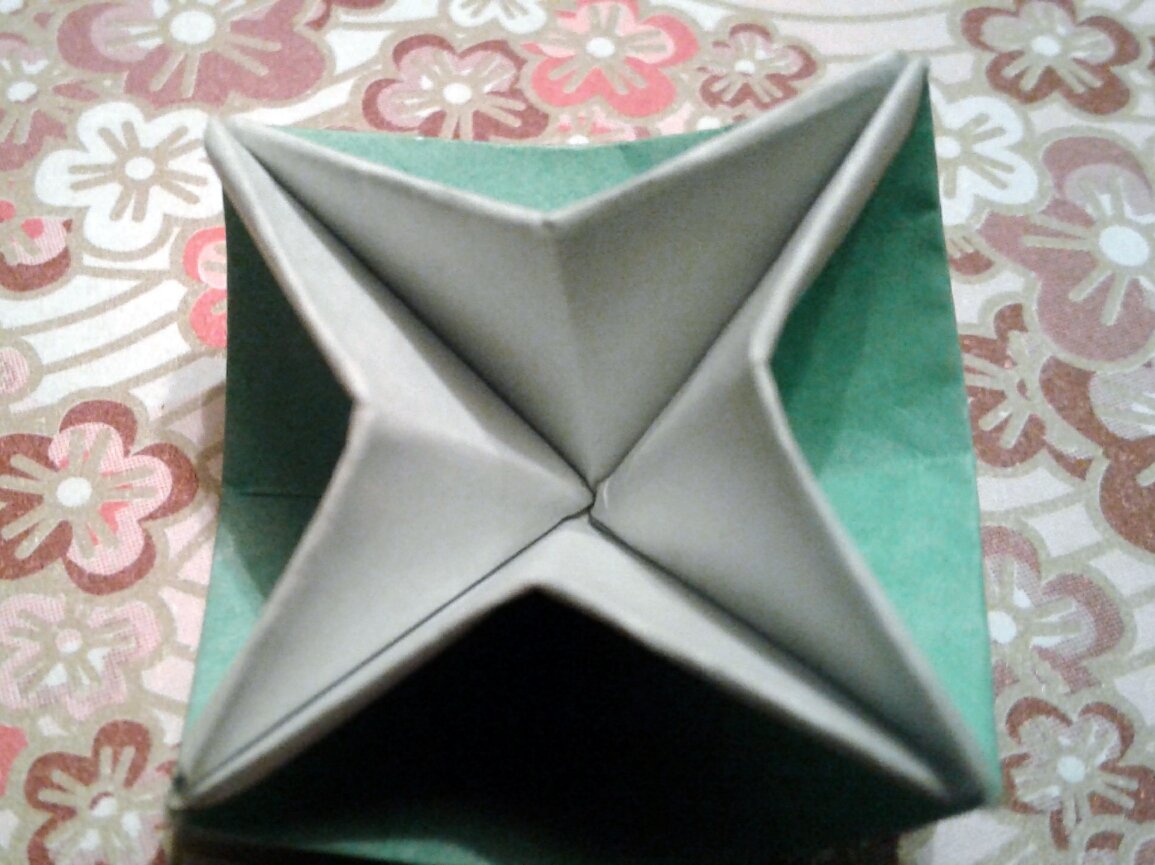 To reverse the model and change the colour of the spokes turn the model over and repeat the last step above.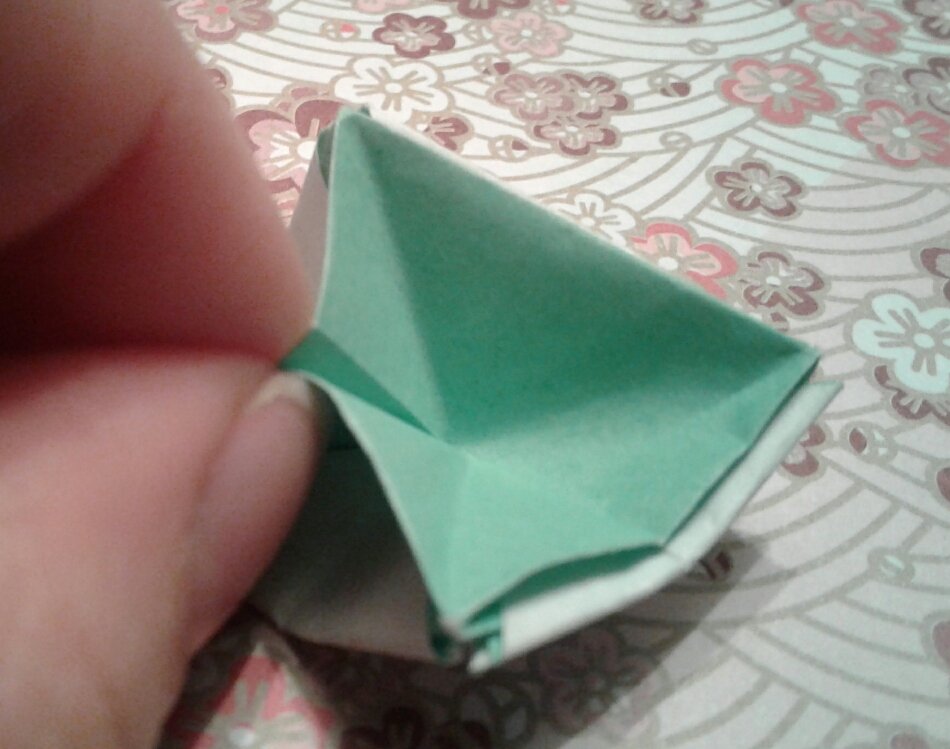 Happy folding.