Food Is Free Project ~ We Got A Big Surprise!
If you've been following this blog over the last month you will know about the "Food Is Free Project" and more specifically, a family I have written about 3 times now.  We met online in the summer when our family was advertising in local groups that we had more food than we could eat, and for anyone to come and be gifted free food.  
A wonderful lady and her mother have come by several times now, bearing their own homemade edibles to us.  Every time they try and leave, I always have a few bags of organic produce and eggs for them.   They were adamant that they didn't come to receive, but to give.  I joked last time that they would probably come when we weren't home, just to be able to "get us", without us being able to "get them back".  Isn't giving so much fun?  
Well...they got us!   CUPCAKES~MUSTARD PICKLES ... SURPRISE POP BY!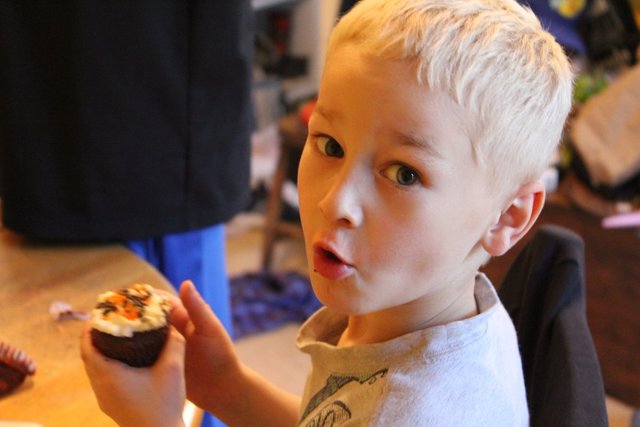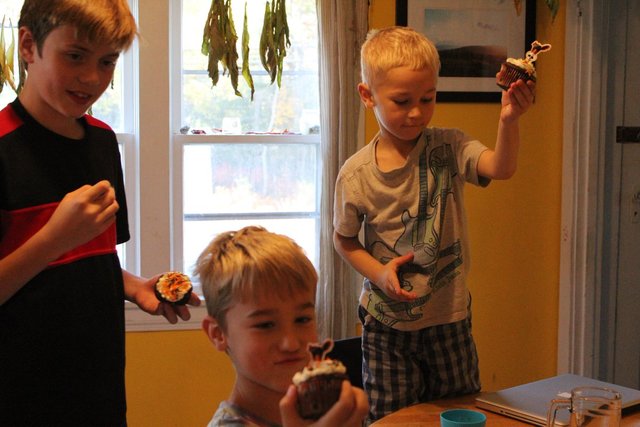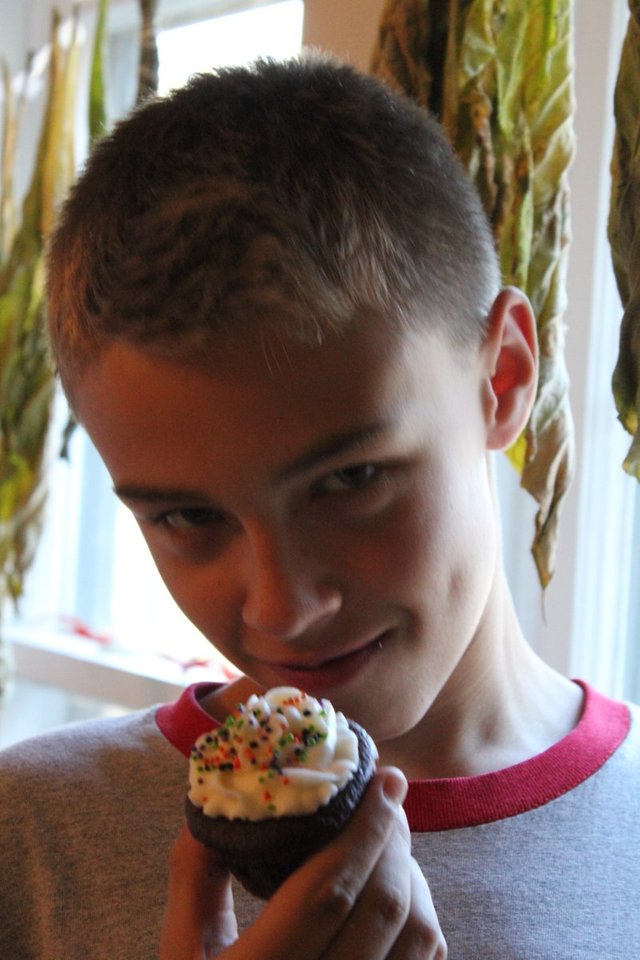 OOOH MY GOODNESS THE KIDS WERE IN HEAVEN, AND LATER THAT NIGHT MY HUSBAND AND I HAD THE DELIGHT OF EATING THE BEST MUSTARD PICKLES EVER!!!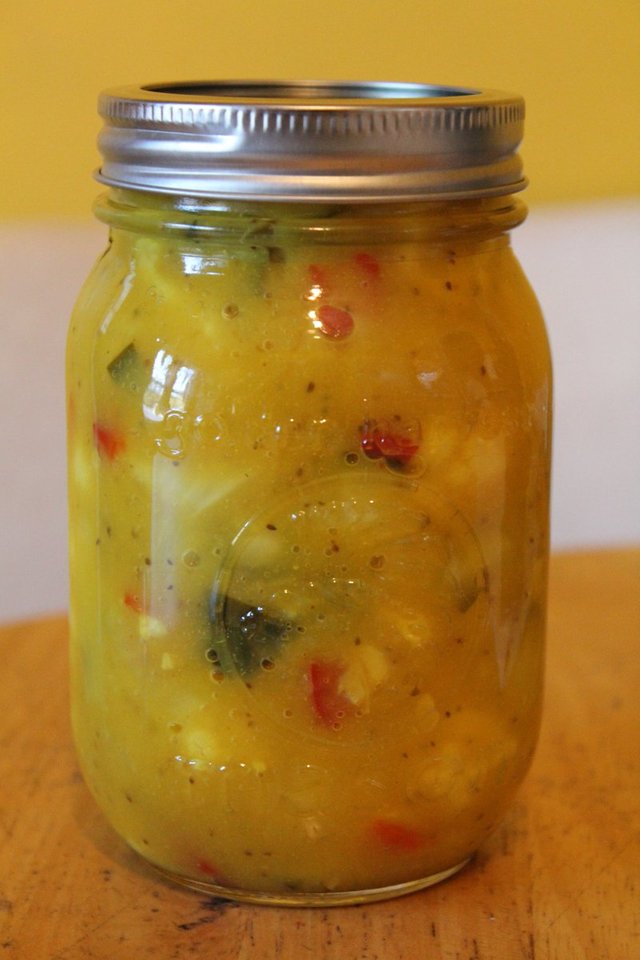 And truly they did 'get us' because I had no eggs at all, I had already given them away, so...you win Sandie!  But I sure hope you stop back again soon, this time you're not leaving empty handed!  :) :)  So many smiles.  
I'm amazed again at how one little sign on our door, one idea shared in some groups, could connect us with so many brilliant human beings, longing for a simpler life, longing for connection, sharing...for something real.