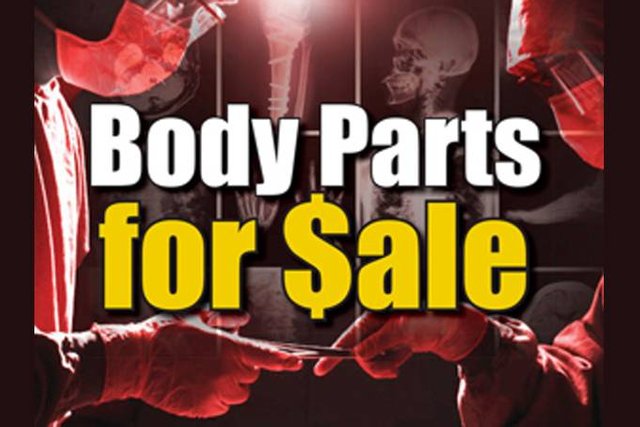 DO NOT READ / DO NOT UPVOTE THIS POST - Please Skip to Update number 2 at the bottom of the page - sources used in this article are inaccurate.
As the open source investigation moves forward, evidence is beginning to mount in support of George Webb's organ harvesting hypothesis. Day 122 (see bottom of page for link) highlights the discovery of the bodies of 700 children in Malaysia in late 2016. Authorities believe that the children were victims of an 'organ farm'.
According to theworldbeast.com cut marks were evident on the children's bodies.
Some of them are tied. Some are even packed into card board boxes. The pictures suggest that the crime has been carried out by a large gang.
The children must have been kidnapped first. Then, their organs were harvested. These stolen organs must have been sold in the black market.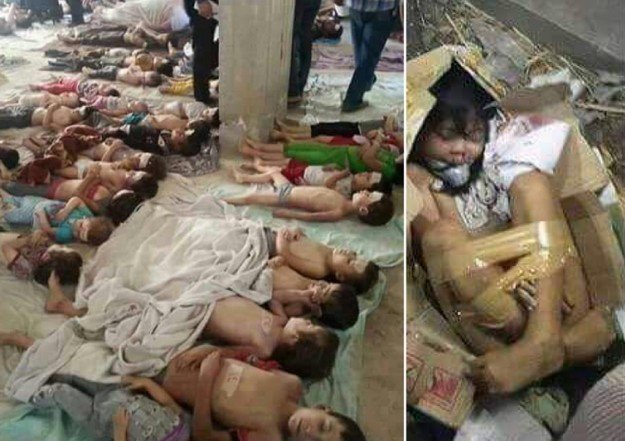 Origins of Organ Trafficking
Webb has linked the organ harvesting activities to regions where the US government contractor DynCorp has been operating. These countries include Haiti, Syria, Iraq and Afghanistan among others. DynCorp's involvement in human trafficking in the Balkans has been well documented and the origins of organ harvesting also have roots in the region.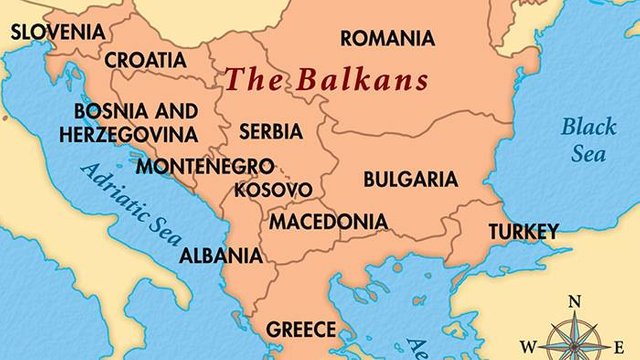 The Kosovo Liberation Army (KLA) has been accused of organ harvesting during the period of 1998-1999. Dick Marty published a 2010 report for the European Council on organ harvesting and trafficking in Kosovo and Albania. The report specifically names Kosovo president Hashim Thaci, then leader of the KLA, as being involved in organ harvesting.
This 2010 Wikileaks document describes the reports findings:
In the wake of the armed conflict, before international forces had time to
re-establish law and order there, "organs were removed from some prisoners
at a clinic in Albanian territory, near Fushe-Kruje..." he added.
Those organs were then "shipped out of Albania and sold to private
overseas clinics as part of the international 'black market' of
organ-trafficking for transplantation."
This was carried out by KLA leaders linked to organised crime, and "has
continued, albeit in other forms, until today..." he wrote.
...
Marty specifically named Thaci, one of the KLA leaders during the conflict
with Serb security forces in 1998-1999, in his report.
Thaci, he said, was "the boss" of the Drenica Group, a "small but
inestimably powerful group of KLA personalities" who took control of organised crime in the region from at least 1998.
The diplomatic and political support the United States and other western
powers gave him during the talks following the Kosovo conflict "bestowed
upon Thaci, not least in his own mind, a sense of being 'untouchable'," he
added.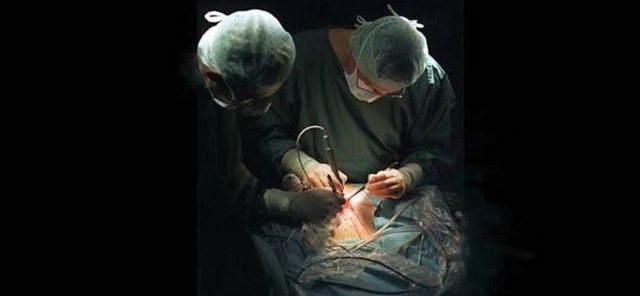 The very recent death of Vitaly Churkin, Russia's permanent Ambassador to the UN, who was a leading advocate for an investigation into the allegations of KLA involvement in organ harvesting, has raised suspicions of foul play (see bottom of page, Day 122, part 1).
Also see, Senator McCain's Bribery Attempt @thelightreports
George Webb's investigation has often focused on Haiti and has uncovered circumstantial evidence of the establishment of a human/organ trafficking network operating clandestinely inside the country. Researchers have detailed the infiltration of the HNP by DynCorp and of the constant presence of DynCorp trained personnel in MINUSTAH forces for nearly two decades throughout Haiti.
In previous Youtube videos, Webb has described the lucrative black market for human organ trafficking. Live 'donors' are sought after as they make transplantations more feasible compared with organs that need to be preserved artificially and/or transported long distances to recipients.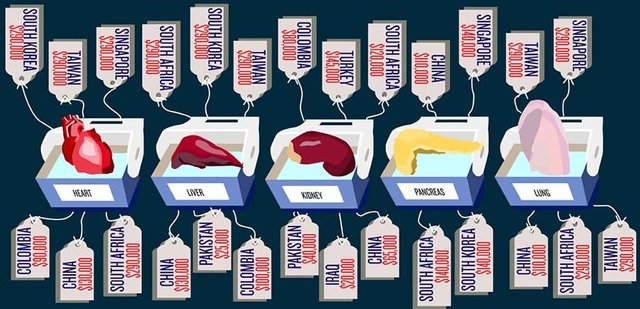 In Day 122 of his investigation, Webb believes the discovery of the 700 children in Malaysia are children originating from Syria and therefore give his dark theory more weight (see bottom of page, Day 122, Part 3).
The information that these are in fact Syrian children is provided by a website called http://www.rojakpot.com
http://www.rojakpot.com/100s-children-found-organs-harvested/
The website identifies the child bodies as victims of Assad's chemical weapons attack.
On that fateful day, Syrian forces under Bashar al-Assad fired 330 mm rockets armed with chemical warheads containing a nerve agent (most likely Sarin) at the rebel-controlled suburbs of Eastern and Western Ghouta.
Hundreds of civilians, including large numbers of children (who were most vulnerable), died in the attack. Those are the children you see in the picture.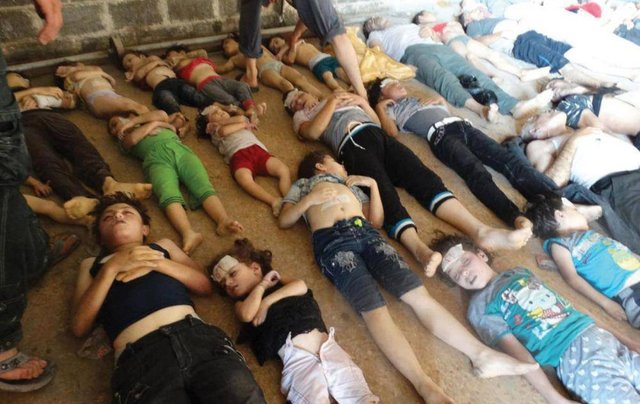 Significance in the context of George Webb's investigation.
It is significant because previously it has been discovered that DynCorp was involved in joint ventures in the development of virus/vaccines. More specifically, DynCorp has been linked to the development of 'chemical defense' projects with Baxter pharmaceutical. One of the projects in particular is called 'Bioscavenger' which involved the development of 'nerve agents' to protect soldiers against chemical weapons including Sarin gas.
Not to mention, Mr. Webb and other investigators (Sy Hersh) have demonstrated that the Sarin gas used in Syria originated in Lybia and was transported to Syria via rat-lines through Qatar, Jordan and Turkey.
If it is determined that the bodies are indeed Syrian children who have had their organs harvested, this would certainly add weight to Webb's theory and increase the likelyhood of a global supply chain. It is also very suspect that DynCorp has major US government contracts in many of the countries where organ harvesting is, or was, taking place.
Update: in the comments @evehuman correctly pointed out the relationship between the KLA and rebel forces in Syria. Originally, I wasn't going to include this in the post but it is very relevant. This article demonstrates the relation between the KLA and ISIS, as well as other jihadi groups.
Update 2: It has been brought to my attention that 2 sources that I cited in this post have retracted their stories about the 700 children found in Malaysia with their organs harvested.
http://www.theworldbeast.com/childrens-organs-harvested-news-social-media.html
and
http://www.rojakpot.com/organ-farm-malaysian-thai-border/
My apologies, I am usually quite thorough with my research but after seeing the article/photographs discussed on Mr. Webb's latest releases I mistook the articles as being properly sourced. Lesson learned - always find additional sources to coroborate the story. Again, I apologize for not digging deep enough on this one.
Day 122 - DynCrop Harvest, Killing is Good Business