Steemit Open Mic Week #100 - Mis Ilusiones (Cover Violin) por Karen Manrique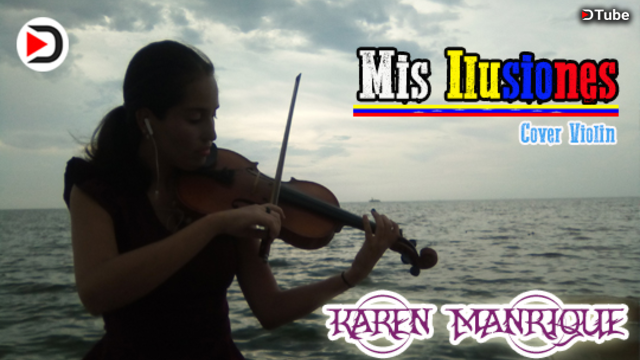 ---
Hemos llegado al Open Nº 100, no se a ustedes, pero para mi es un número grande, un número el cual hemos demostrado avance y creatividad en cada edición 😁.
Para esta oportunidad escogí un tema especial del Dúo Zuliano SanLuis llamado "Mis Ilusiones", un tema que sin duda alguna es para aguarle el guarapo a cualquier venezolano que se encuentre en esta maravillosa Tierra, o ya este afuera de estas fronteras. Un tema que nos lleva a la reflexión a cualquier generación en construir un mejor país, estamos en un momento dificil de nuestra historia, esta canción nos hace tener presente la grandeza de nuestras tierras, del suelo, sus grandezas y su gente, que a pesar de los problemas que nos aqueja, existe infinitas cosas que jamas dejaran de hacernos sentir orgullosos de pertenecer a esta increible tierra llamada Venezuela.
Un tema quizas no es capaz de cambiar el cursor de las cosas, pero si es un analgésico poderoso para aliviar las penas de muchos corazones, para mirar al frente en recuperar y mejorar, no importa en que lugar del mundo estemos, simpre y cuando tengamos a Venezuela en "MIS ILUISONES".
Este video fue tomado a orillas del Lago de Maracaibo, se hizo en varios intentos ya que el viento casi me lleva y llego a parar al puente jajajaja o que no me fuera a caer al lago, toda una aventura. Fue algo dificil pero no imposible, tuve un equipo de trabajo que me ayudo a grabar, que me sostuvieran las partituras, pero lo logramos.
Espero que sea de su agrado 😁
Sin mas nada que agregar ya esta muy hablado disfruten del tema que en sí es muy sabroso para escuchar espero sus comentarios y si gustan un like.

We have reached Open No. 100, I do not know about you, but for me it is a big number, a number which we have shown progress and creativity in each edition 😁.
For this opportunity I chose a special theme of the Zuliano Sanluis Dúo called "My Illusions", a theme that undoubtedly is to wipe the guarapo to any Venezuelan who is in this wonderful Earth, or already outside these borders. A theme that brings us to the reflection of any generation to build a better country, we are in a difficult moment of our history, this song makes us keep in mind the greatness of our land, the soil, its greatness and its people, that despite of the problems that afflict us, there are infinite things that will never stop making us feel proud of belonging to this incredible land called Venezuela.
A topic may not be able to change the cursor of things, but if it is a powerful painkiller to alleviate the pains of many hearts, to look forward to recover and improve, it does not matter where in the world we are, as long as we have to Venezuela in "MIS ILUISONES".
This video was taken on the shores of Lake Maracaibo, it was made in several attempts since the wind almost took me and came to stop at the bridge hahahaha or that I would fall to the lake, an adventure. It was difficult but not impossible, I had a work team that helped me to record, to be supported by the scores, but we did it.
I hope you like it 😁
No more to add and is very spoken enjoy the subject that is very tasty to listen to your comments and if you like like.

Aquí está el enlace de YouTube del Cover / Here is a YouTube link:
Cover realizado por:

---
Aqui tienen el tema original de SanLuis
Here they have the original theme of SanLuis
---
Gracias por venir. Te invito a que vayas a mis entradas anteriores donde realizo Cover de Temas, aquí están
Thanks for coming. I invite you to go to my previous posts where I do Cover of Themes, here they are
---
Invitación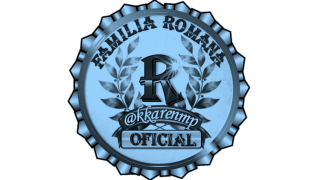 La Familia Romana es una comunidad de escritores, músicos, artesanos, técnicos, etc; dedicados a proporcionar contenido de calidad en Steemit. Valoramos el arduo trabajo de todos aquellos que hacen vida en esta importante plataforma.
Tu invitación al servidor de la Familia Romana Aquí
---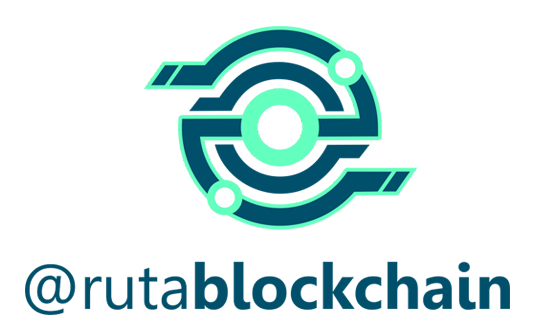 Tu invitación al servidor de la Ruta Blockchain Aquí



Tu invitación al servidor Aquí
---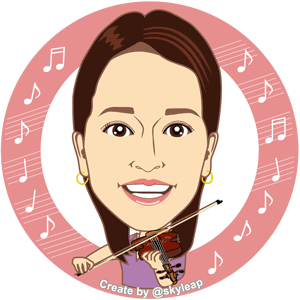 ---
▶️ DTube
▶️ IPFS